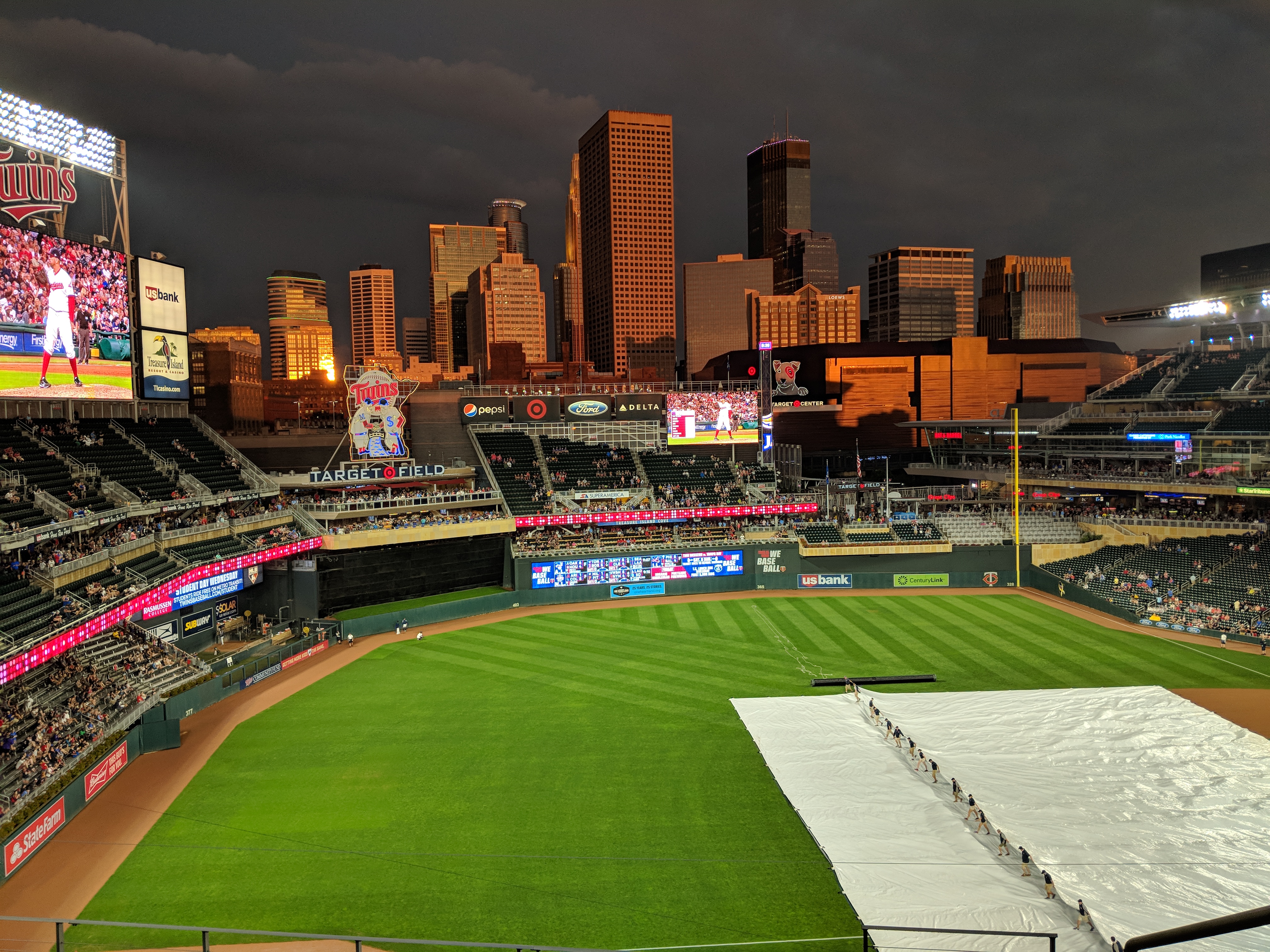 To their credit, the Minnesota Twins and some other Major League Baseball teams sent an important message when they closed down concession stands selling Papa John's pizza last Thursday: Racists are not welcome here.
Last week, Schnatter resigned as CEO of his pizza chain after he used a racist slur — the "N word" — during a conference call.
He still owns $700 million worth of Papa John's stock, so he'll be fine.
Nine Major League Baseball teams — including the Twins — want nothing more to do with the guy. And baseball has suspended its promotion in which fans of local teams get a discount on pizzas on days after their team wins.
In a radio interview, Schnatter says his use of the "N word" was taken out of context.
That caused Deadspin to tee him up.
Placed prominently in the PR playbook for crisis management is the good old standby My Comments Were Taken Out Of Context. In extremely rare cases, this move is deployed because a person's comments were in fact taken out of context.

Most of the time it means I do not think of myself as a jerk, and would prefer to not be thought of as a jerk by the public. It's useful not because anyone believes it, but because you can't acknowledge having said something dumb without offering some explanation, and I didn't mean it the way it was received beats the hell out of yes, I was racist, but only for those ten seconds of my entire life.

Absolutely nowhere in this PR playbook will you find I, A White Person, Used The N-Word In Conversation Not Because I Am Racist, But Specifically Because I Am Not Racist! But here we are:

"Believe it or not, Terry, the agency was promoting that vocabulary, and that [word]. And I made it real clear, listen, we're not gonna go there, we're not gonna talk about this. And they pushed me and it upset me, and I just said 'listen, other people have used that word. I don't, and will not use that word and people at Papa John's don't use that.' And that was the comment. But they actually wanted to get into that vocabulary, and I said absolutely not.

[…]

The point is, you can't use that vocabulary, you can't use that word, and we will not, and I'm not going to, and I have not."

Just to be perfectly clear, he is saying that he, John Schnatter, used the n-word, aloud, in conversation, to make the point that he, John Schnatter, would never condone the use of the n-word, aloud, in conversation. And it was the people who complained about his use of the n-word, aloud, in conversation, who were the actual racists.
In its nightly welcome to fans, the Twins announce that "all are welcome at Target Field." There are obvious exceptions.
(disclaimer: I am paid by the Minnesota Twins as an usher at Target Field)