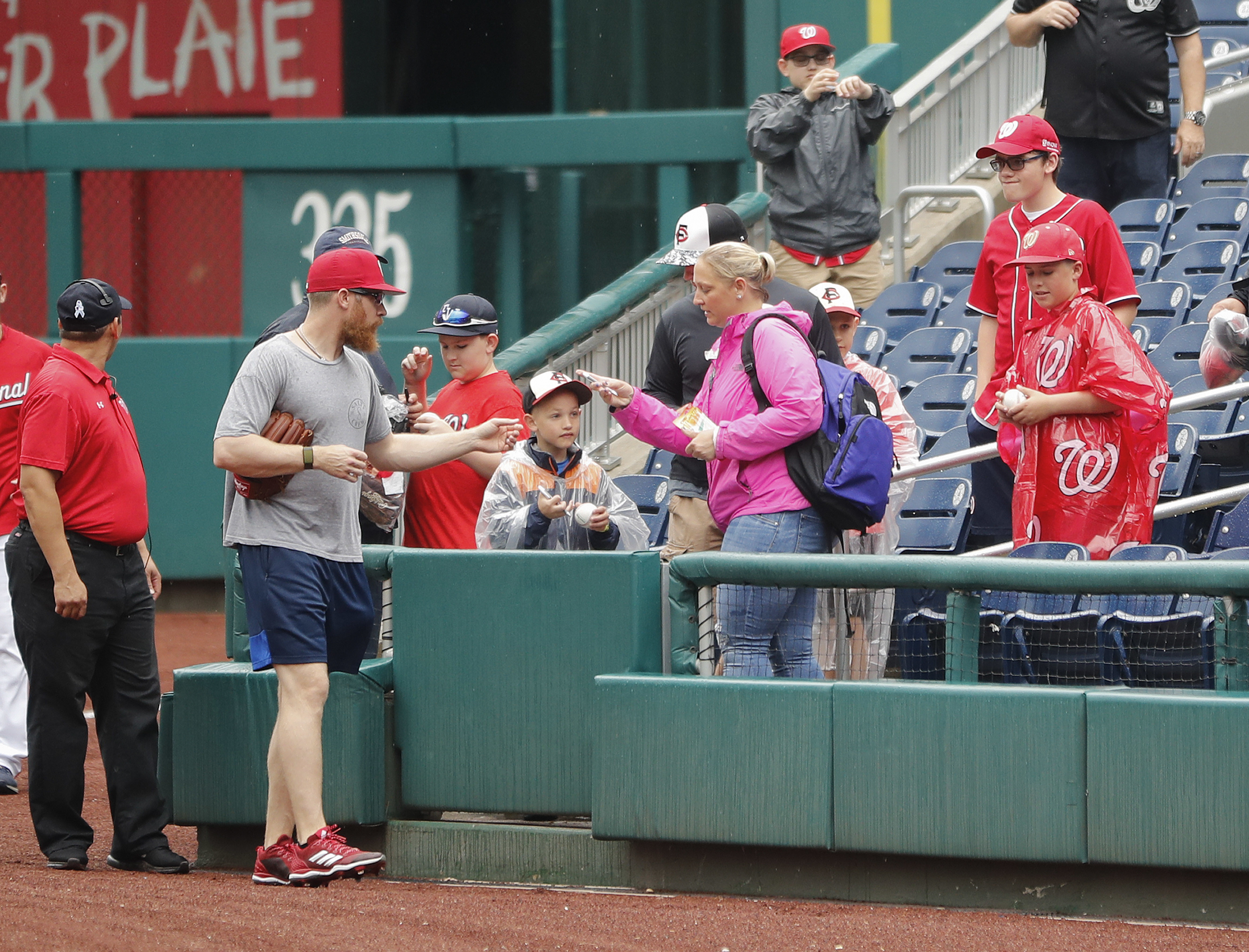 There is only one openly gay player on any professional men's sports team in America — Minnesota United's Collin Martin.
That should tell you plenty about the climate for people who are gay in professional men's sports because it's a sure bet that there's more than one gay man in all of baseball, football, hockey, or soccer.
That's something to keep in mind as the drip, drip, drip of old tweets from baseball players surface.
Sean Newcomb, an Atlanta Braves pitcher, and Washington Nationals shortstop Trea Turner, both 25, are the latest to be ensnared by the words of their teenage selves.
Maybe they've outgrown their racist and homophobia, as Chicago Cubs pitcher Jon Lester insists in his tweets.
Listen I'm far from the sharpest tool in the shed and there's certainly no halo above my head (pardon the rhyme) but I know some of these guys are great dudes who just had lapses in judgement.

— Jon Lester (@JLester34) July 30, 2018
More on point, though, is Washington National pitcher Sean Doolittle, whose tweetstorm yesterday urged us view the growing controversy for what is is.
We have to start caring as much about the content of the posts as we do about when they were made and how they came to light.

— Sean Doolittle (@whatwouldDOOdo) July 30, 2018
A lot of the tweets that have surfaced are from several years ago – from a time in their lives when they may not have realized the impact those words have. But as you learn from and grow out of that youthful indescretion, delete those posts to reflect that growth.

— Sean Doolittle (@whatwouldDOOdo) July 30, 2018
It's a reminder that words matter, and that the impact the of words matter more than the intent. Rather than feeling like this platform makes us targets and we have to censor ourselves, find a way to use the platform to lift others up and make a positive impact.

— Sean Doolittle (@whatwouldDOOdo) July 30, 2018
Homophobic slurs are still used to make people feel soft or weak or otherwise inferior – which is bullshit. Some of the strongest people I know are from the LGBTQIA community. It takes courage to be your true self when your identity has been used as an insult or a pejorative.

— Sean Doolittle (@whatwouldDOOdo) July 30, 2018
It's a privilege to play in the major leagues and we have an obligation to leave the game better than we found it. There's no place for racism, insensitive language or even casual homophobia. I hope we can learn from this and make the MLB a place where all our fans feel welcome.

— Sean Doolittle (@whatwouldDOOdo) July 30, 2018
Doolittle, a long-time supporter of rights and inclusion, received plenty of support on Twitter for his comments. As one came from a ballplayer (former Minnesota Twin Phil Hughes).
Beautiful thread here folks https://t.co/xqBfuv8qd5

— Phil Hughes (@PJHughes45) July 30, 2018
Related: Users share player tweets to expose 'toxic' baseball culture (Associated Press)