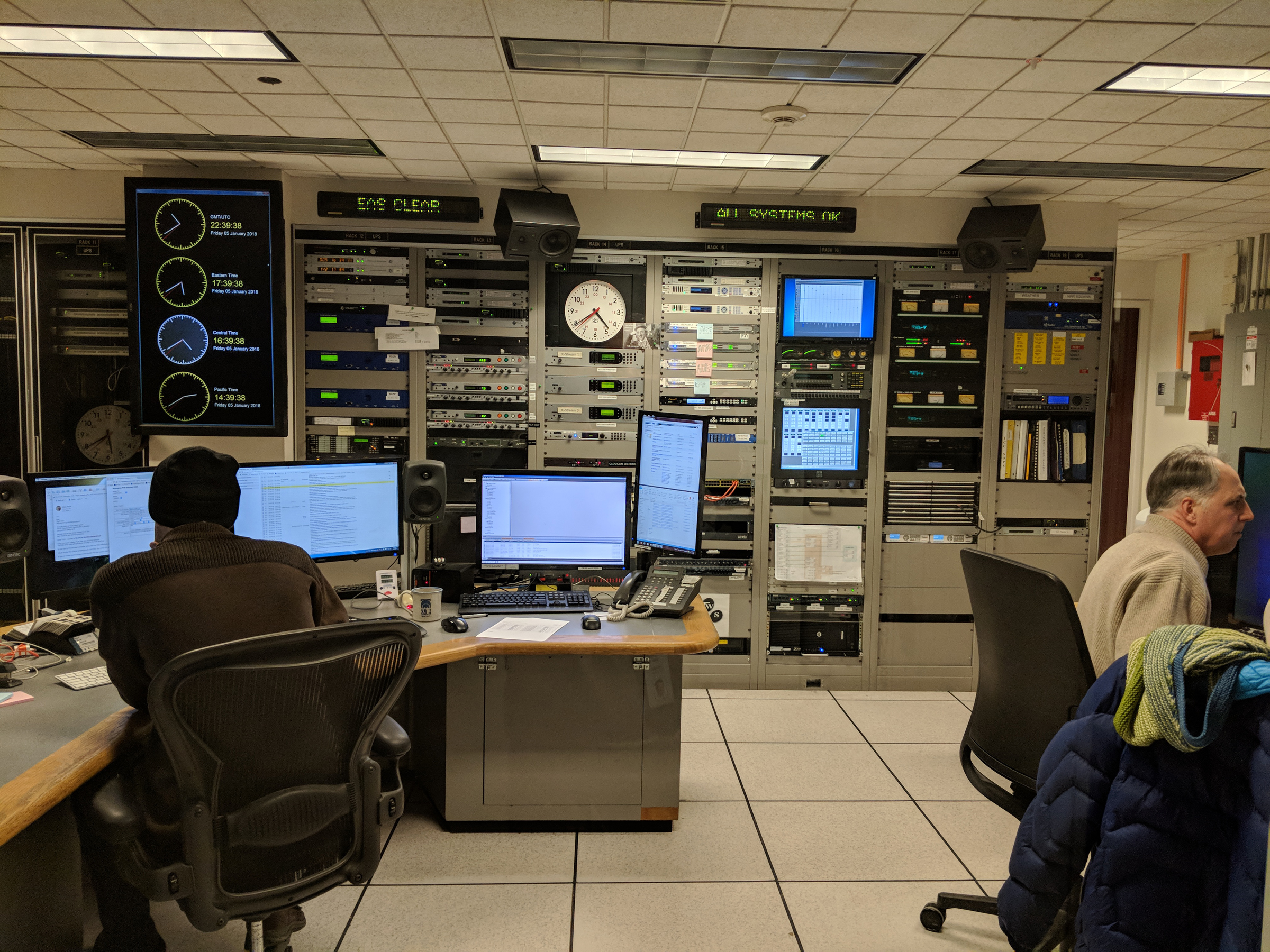 Monday July 16, 2018
(Subject to change as events dictate)
9 a.m. – MPR News with Kerri Miller
MPR News Host Kerri Miller runs down the week in politics with Ken Rudin, host of The Political Junkie Podcast. This week they discuss NATO, Trump's talk with British Prime Minister Theresa May and the President's upcoming meeting with Russian President Vladimir Putin.
Guest: Ken Rudin, political analyst
9:20 AM What does President Trump want to happen during his meeting with Putin?
President Trump is scheduled to meet Russian President Vladimir Putin on Monday. What will the leaders discuss and what's at stake?
Guests Chris Preble, VP for Defense and Foreign Policy studies at the Cato Institute; Molly McKew, foreign policy and strategy consultant at Fianna Strategies.
10 a.m.- 1A with Joshua Johnson
There are giants of the cosmetic industry — Maybelline, L'Oreal, Estee Lauder. But independent makeup lines say they have more diverse communities covered. How is the makeup industry changing to become more inclusive?
11 a.m. – MPR News at 11
APM Reports documentaries: "Order 9066." Japanese incarceration in US during WWII, and its legacy today. Produced by Kate Ellis and Stephen Smith.
Part 1: On February 19, 1942, President Franklin D. Roosevelt signed Executive Order 9066, just months after Japan bombed Pearl Harbor. Some 120,000 people of Japanese ancestry were forced from their homes on the West Coast and sent to one of ten "relocation" camps, where they were imprisoned behind barbed wire for the length of the war. Two-thirds of them were American citizens
(Rebroadcast at 9 p.m.)
12 p.m. – Flyover Down the Mississippi River
The Mississippi River snakes from the northern border of the United States to the country's southern coast. The river's route stretches over 2,000 miles, but it's imprint is felt far beyond its shores. Today on Flyover Down the Mississippi River, we kick off a week-long series of conversations about one of our county's most important shared resources: the Mississippi watershed. Today on the show, we're discussing the historical and cultural impact of the river-from the towns that were founded on its banks to the businesses that it bolstered and the music that it inspired. Boyce Upholt, a writer and editor, and Winona LaDuke, the Director of Honor the Earth, describe how the river has been an inextricable part of America's past and a vital part of our future.
Guests: Winona LaDuke, Director of Honor the Earth; Boyce Upholt, freelance writer & editor is an award-winning Mississippi Delta-based freelance writer with a particular interest in the way we shape place and the way places shape us.
1 p.m. – The Takeaway
President Trump and President Putin meet in Helsinki while U.S alliances are in question.
2 p.m. – BBC NewsHour
The latest from Finland where Presidents Trump and Putin are meeting.
3 p.m. – All Things Considered
The European view of the summit.
6:00 p.m. – Marketplace
Ticket sales to Major League Baseball games are down this year. You can blame it on the hot weather, but that can't be the whole s.tory.
6:30 p.m. – The Daily
President Trump has said in the past that he believes President Vladimir V. Putin of Russia "means it" when he denies Russian meddling in the 2016 election. But the indictment of 12 Russian military intelligence officers, handed down three days before the two leaders were scheduled to meet, tells a different story.
Guest: Matt Apuzzo, a reporter for The New York Times in Washington, explains the indictment and how it may figure in the meeting between Mr. Trump and Mr. Putin.
7 p.m. – NPR Special Report
President Donald Trump met with Russian President Vladimir Putin in a summit of two world powers that have long been at odds. Presidents Trump and Putin projected an image of two countries moving to improve relations. For his part, President Trump downplayed accusations of Russian interference in US politics, despite US intelligence findings. This, on a day that US prosecutors unveiled new charges of a Russian conspiracy and Congressional leaders denounced Russia as hostile to America and an adversary.
8 p.m. – Fresh Air
Viv Albertine, guitarist and lyricist for one of the first all-women British punk bands, The Slits. In her 60s now, she's been married, divorced, survived cancer, and raised her daughter. She has a new memoir – her second.