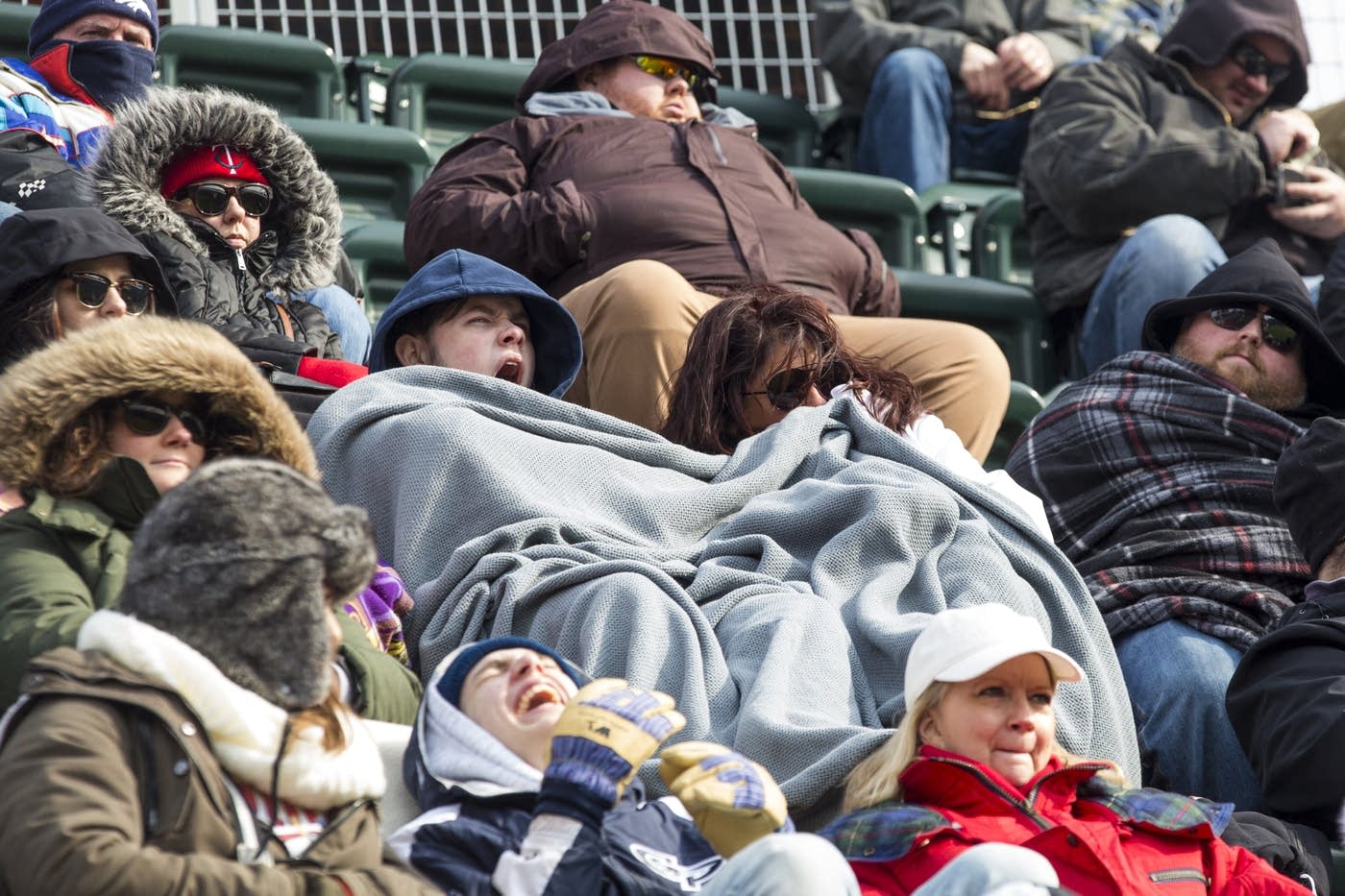 The schedule-makers for Major League Baseball should come visit Minnesota. If they would, they might understand why some Minnesota Twins officials are shaking their heads after looking at the 2019 schedule, which was revealed to the rest of us today.
The Twins will host the Cleveland Indians at Target Field on March 28th.
March. Minnesota.
It's not as if they could swap the location of the games. Opening the season along Lake Erie doesn't make any more sense.
In all fairness to Major League Baseball, though, there appears to be a method to the madness..
This season, the Twins opened on the road — Baltimore, then Pittsburgh — and opened at home against the Seattle Mariners. Opening day's balmy 38 degree weather gave way to 27 degree temperatures (17 degree wind chill, if you're into that sort of thing). But they didn't have much choice. Because of baseball's unbalanced schedule, out-of-division teams only make one trip to Minnesota per year.
When the third game of the series was "it might snow"'d out, Seattle had to make a one-game stop at Target Field on May 14th, enroute from finishing a series in Detroit to play one in Texas.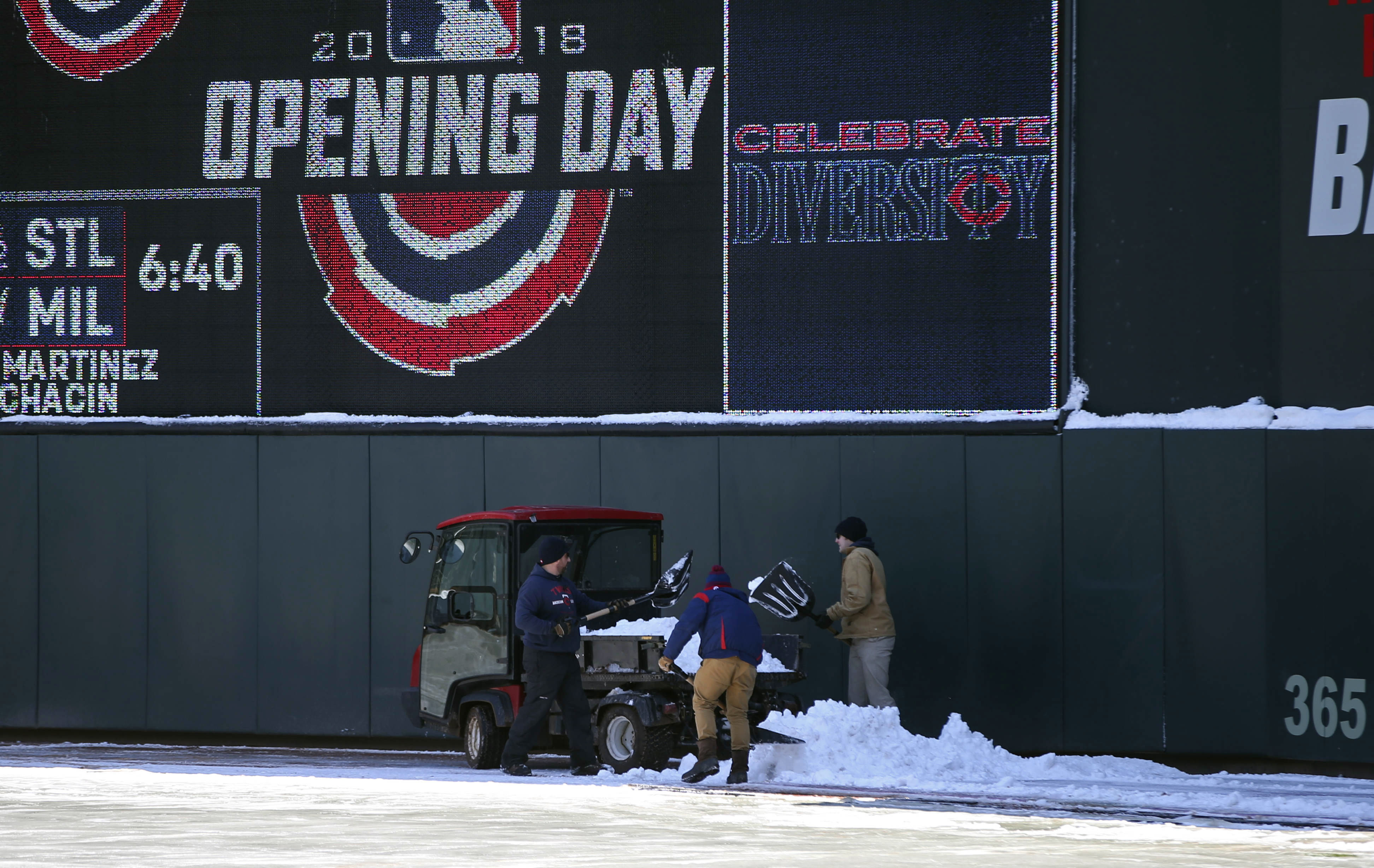 Next season, baseball is trying to schedule intra-division games to give teams more flexibility rescheduling the inevitable postponed games, and there are no warm cities or domed stadiums in the American League Central Division.
There also aren't an even number of teams in the division, which means one team will play outside of its division on opening day. Detroit will play in Toronto. They have a dome.
So the good news for Twins fans, at least, is the team will be more likely to give the paying customers a break and postpone more games next spring, when hope springs eternal but won't keep you warm.