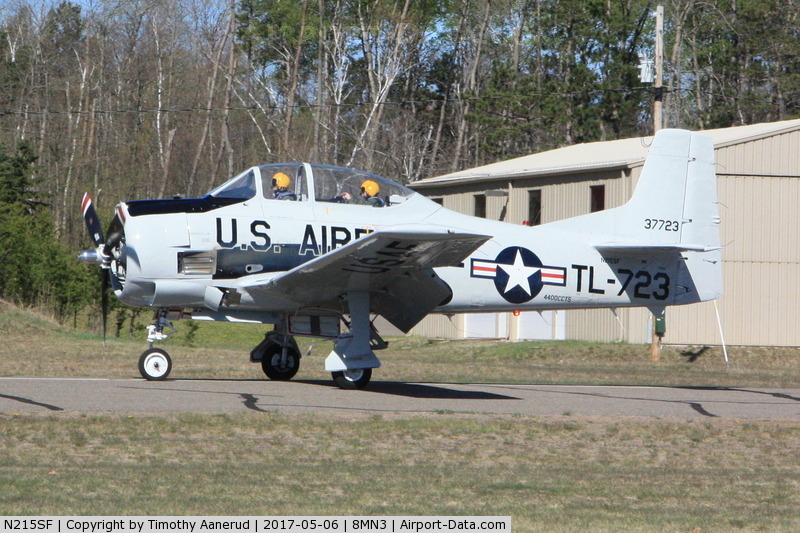 The pilot of a 63-year-old vintage military airplane that crashed Thursday at Anoka Blaine Airport reported his plane was apparently on fire just before it crashed at the end of a runway.
According to conversations between the pilot and the airport tower controller (via LiveATC), everything was normal until seconds before the plane was to land.
Vintage war plane crashes, erupts into flames in Blaine https://t.co/iVzAYJ0Up4 pic.twitter.com/gwBGtYSObp

— KARE 11 (@kare11) August 23, 2018
The pilot, Charles Cook, 65, of Ham Lake, gave no indication of any problem when he reported his first position to the controller. The controller asked if the pilot wanted to execute an "overhead break," a military maneuver in which the plane flies over the runway then performs a 360-degree turn to land on the same runway.
The pilot reported he wanted to perform the landing maneuver but moments later reported he had smoke in the cockpit as he tried to lower the landing gear while making the turn.
The audio is "telescoped" to shorten its length.
The pilot was airlifted from the scene, according to WCCO.
The plane had taken off from Airlake Airport in Farmington.
The T-28 is a military training aircraft used by the Navy and Air Force starting in the 1950s. The military stopped using them in 1984.