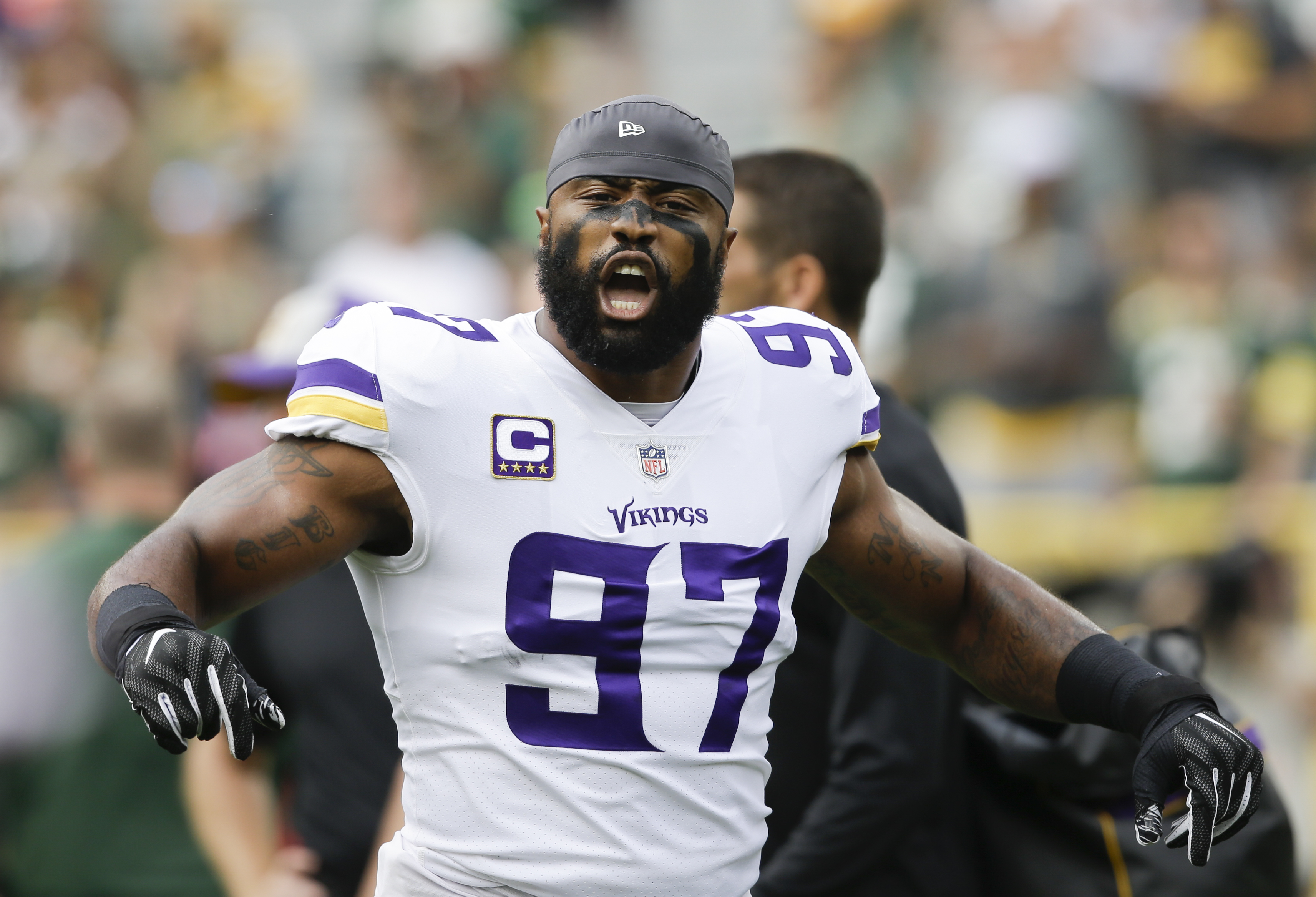 If there's an early hero in the still unfolding story of Everson Griffen, who appears to be suffering from significant mental health problems, it's Minnetrista police officer Justin Thompson and his colleagues who appear to have enough knowledge about mental health issues to get him to a safe place.
That's not always the way it is with the mentally ill and the police.
Far too often, requests for wellness checks go horribly wrong. Far too often, still, police fail to see the bigger picture. Too often, people end up dead.
Of the 14 Minnesotans shot and killed by police in 2016, six were in the throes of some kind of mental health crisis, MPR News' Manda Lillie reported last year in her story about the need for police training on mental health issues.
But, based on reports, Thompson and Minnetrista police Sgt. Michael Kokesh teamed up for the sort of approach that mental health advocates around here have been pushing for years.
The police report indicates the Vikings had suspected mental health issues for several weeks, but other than banning Griffen from practice and sending him a letter, it wasn't until they asked Minnetrista police for a wellness check that Griffen was able to get help.
That apparently includes a run-in with Minneapolis police at a hotel after Griffen reportedly threatened employees. The cops let him walk, having determined that he hadn't committed a crime.
But threatening harm to oneself or others is one of the requirements for a police-ordered mental health "hold." ESPN reports that the Saturday hotel incident was the first instance that Griffen invoked threats, saying a Vikings official said he hadn't done so in the weeks of questionable behavior.
Outside Griffen's home, officer Thompson was able to get Griffen to voluntarily agree to get help, but not before a scary scene ensued on the way to Fairview Southdale hospital. MPR News reports:
On the way to the hospital, however, Griffen got out of the ambulance and police found him walking along County Road 44 waving his hands in the air.

Medics told police some deer had crossed the road in front of the ambulance and Griffen had jumped up and told them he feared being shot. He later boarded the ambulance and rode the rest of the way to Fairview with a police escort.
That's the point where these sorts of calls go wrong. That's the point where police training can lead to a de-escalation of a volatile situation.
"He's always been a really, really good model for us, and obviously he's going through some tough times right now,"  Vikings coach Mike Zimmer said Tuesday of Griffen.
There's at least one other really good model for his peers. He's a cop in Minnetrista.