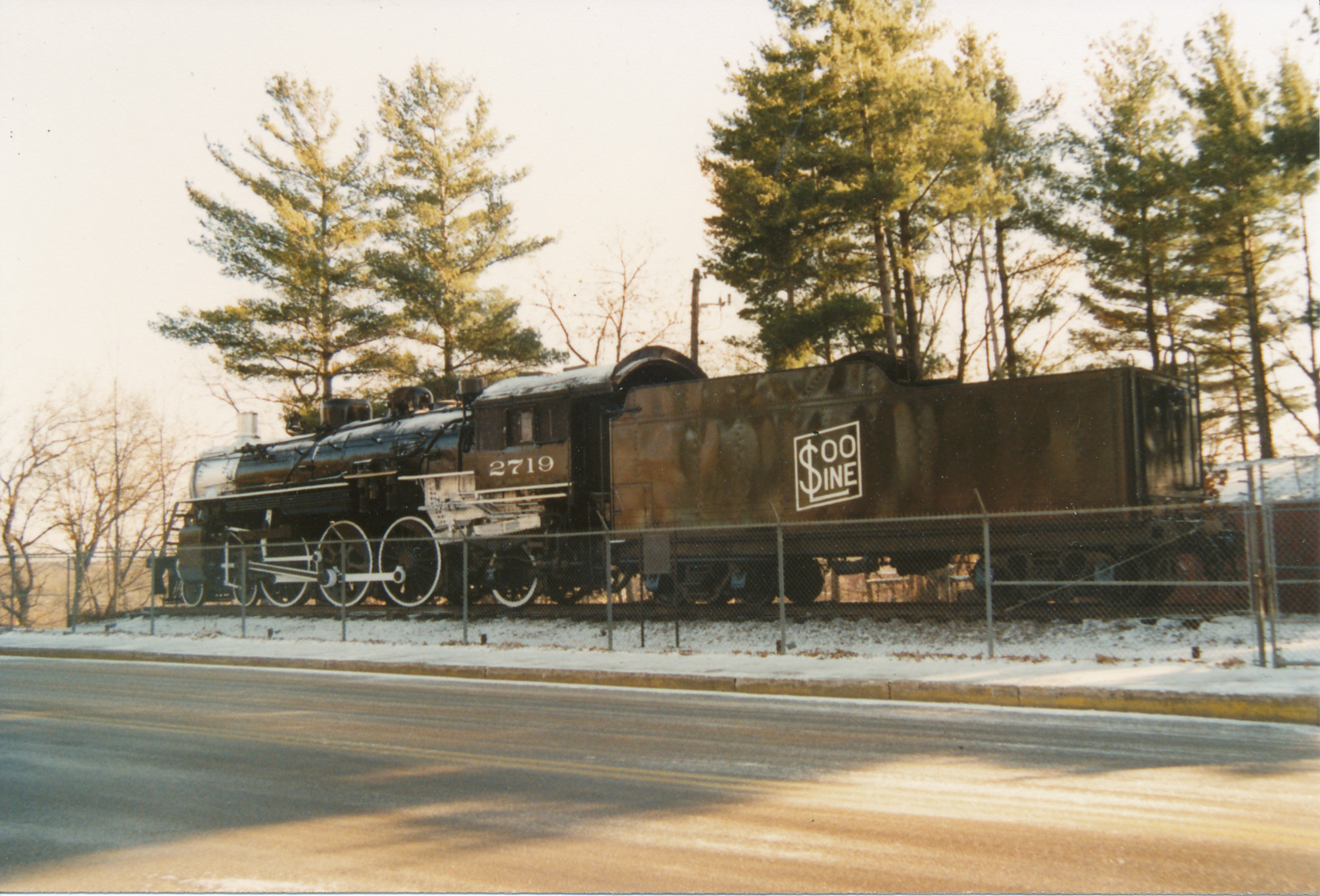 Eau Claire, Wis., has a tough decision to make. Should it dig into the community couch cushions for the $4 it'll take to buy Soo Line 2719, currently at the Lake Superior Railroad Museum in Duluth.
There's a catch; there's always a catch when you buy a locomotive. It'll cost somewhere between $30,000 and $100,000 to move the thing.
Old 2719 ran between Minneapolis and Ladysmith, Wis., sat on display in an Eau Claire until 1996, It was sold to the museum in Duluth which ran excursions between Duluth and Two Harbors.
For years, Eau Claire has tried to get the locomotive back in fits and starts but fundraising lagged. The museum in Duluth gave the city three years to come up with the money to move it back home. Time's up in January.
"We need to preserve our artifacts of history," Council Member David Strobel tells the Eau Claire Leader-Telegram. "We're trying to gauge if the city wants to see it come home."
Would it be worth it? Would people visit Eau Claire to see an old locomotive? Moreover, should it sit in a static display? Or should it be a working machine? That's what many people attending a forum to consider the idea want, apparently.
Eau Claire has until January to decide whether to exercise its option to buy the engine.
"It just needs the equivalent of a very expensive oil change," Eau Claire architect Bill Anderson said.
Leaving it stuck in a display "is something that just should not happen," he said. "People want to see smoke."
Fans have set up a site to raise the money here.