We admit to being shameless hurricane voyeurs, repeatedly clicking webcam images from the Outer Banks of North Carolina.
At this point, there's little human activity on any of them. Just the ocean trying to wipe out any evidence of an allegedly advanced civilization.
Except for this one at Rodanthe, N.C., where a solitary person went off to work Thursday to shovel sand against the tide, offering up beach houses as a sacrifice to the ocean gods along highway 12.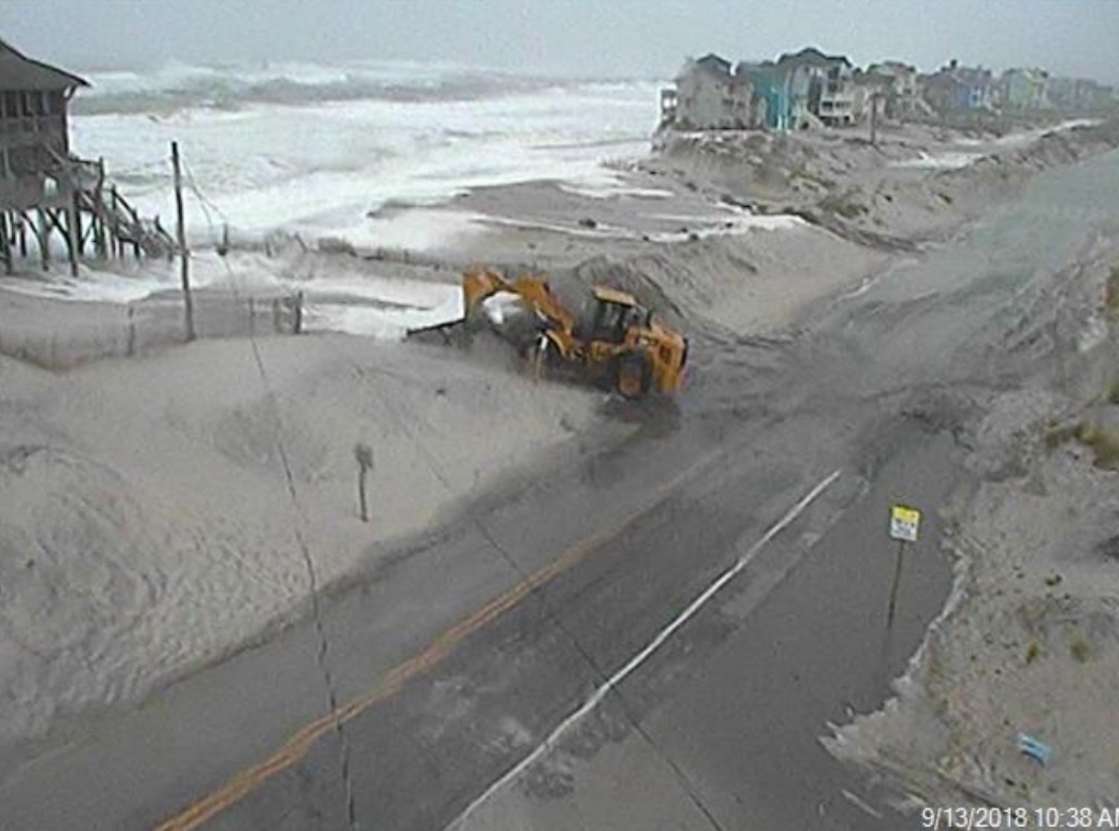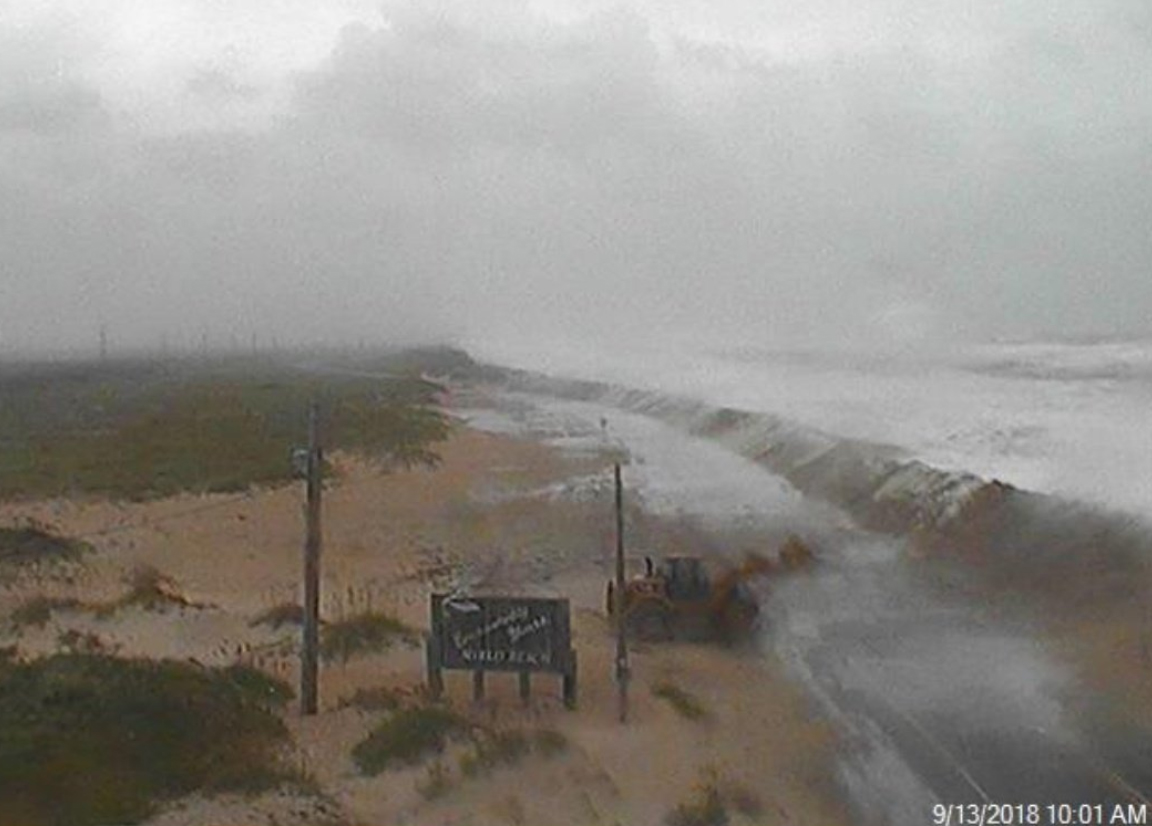 Will it work? We won't know until Friday morning. High tide occurs a little after midnight, invisible to the prying eyes of the North Carolina Department of Transportation webcams.
(h/t: Michael Flynn)