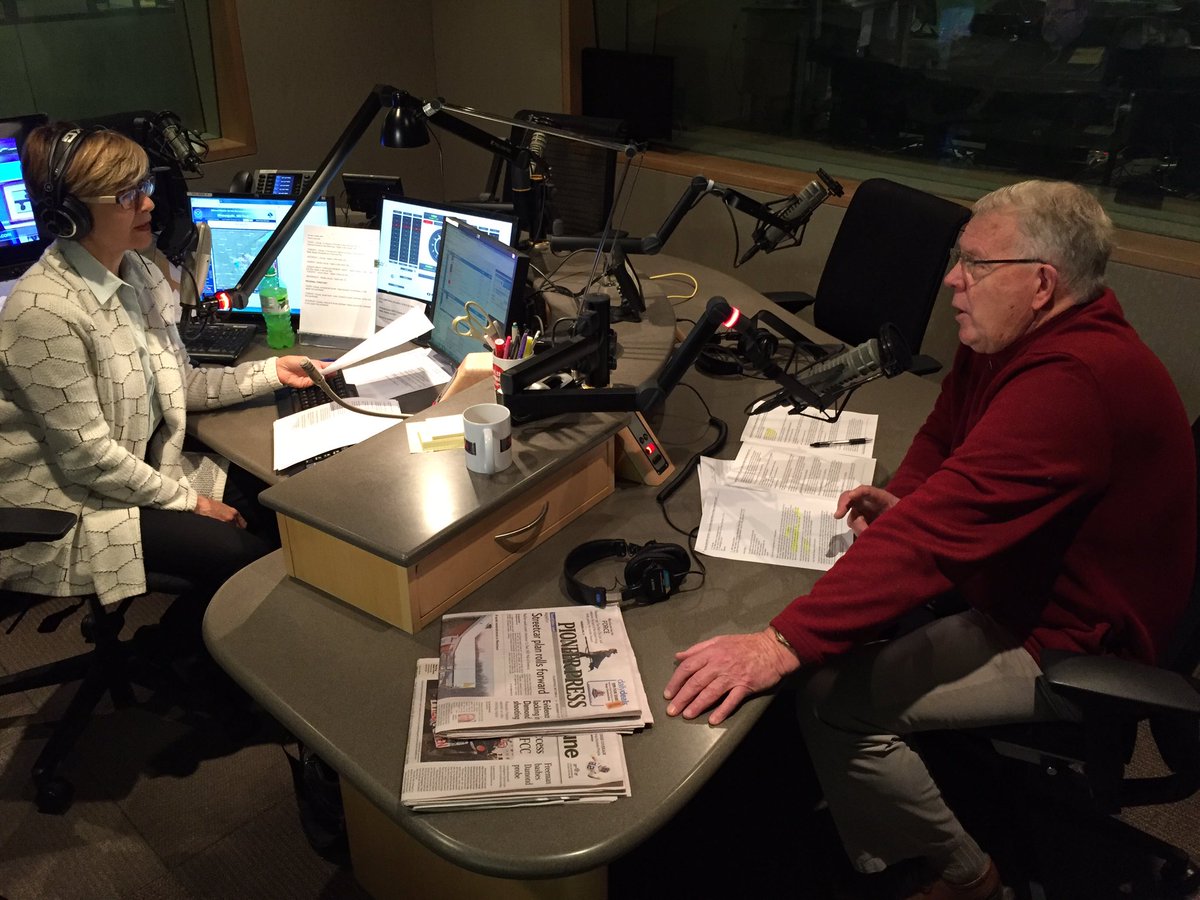 Friday September 28, 2018
(Subject to change as events dictate)
9 a.m. – 1A with Joshua Johnson
Domestic news roundup. A week dominated by a hearing: who gets heard and who you believe? But Judge Kavanaugh stays the course. Also, high drama at the DoJ and some awkward laughter as world leaders meet in New York.
10 a.m.- 1A with Joshua Johnson
International news roundup. America's president tells the world's leaders "your problems are not our problems." But the UN's leader hits back and asks for more facts & less fear.
11 a.m. – Politics with Mike Mulcahy
All eyes Thursday were on the Senate Judiciary Committee, where members heard testimony from Brett Kavanaugh and Christine Blasey Ford, the university professor who has accused the Supreme Court nominee of sexual assault. We'll talk about what the hearing means for the Supreme Court, the U.S. Senate, and American politics.
Guests: Steven Smith, professor of political science at Washington University in St. Louis; Margaret Russell, law professor at Santa Clara University.
12 p.m. – The Takeaway
Who does the nation believe and will it matter when Kavanaugh's nomination gets put to the full Senate for a vote?
1 p.m. – Science Friday
Last year, the Trump administration reduced two national monuments in Utah by millions of acres. Will mining and oil drilling soon follow? And why paleontologists are up in arms. Plus: a controversy over coal ash in a North Carolina river. And a look at Japan's landing of rovers on an asteroid hundreds of millions of miles from Earth.
2 p.m. – BBC NewsHour
The US Senate Judiciary committee votes on President Trump's nominee for the Supreme Court after hearing testimony from the woman who's accused him of sexual assault. We speak to Amal Clooney about two journalists imprisoned in Myanmar. And a dream comes true in Paris for an Algerian busker.
3 p.m. – All Things Considered
The week in politics; boys and consent; a review of Monsters & Men; Tiger Woods and the Ryder Cup.
6:00 p.m. – Marketplace
Plenty of headlines to watch this week The Fed announced a third rate hike this year. The trade war with China is heating up. And the U.S may be nearing a trade deal with Mexico, but without Canada.
6:30 p.m. – The Daily
The Blasey-Kavanaugh Hearing
In an extraordinary day of testimony, Christine Blasey Ford and Brett Kavanaugh came to embody a fractured nation.
7 p.m. – The World
The drama surrounding Supreme Court nominee Brett Kavanaugh continues to make headlines around the globe; gender issues in India; and "the Soviet Union's #1 Beatles fan."
8 p.m. – Fresh Air
Robert Redford has announced that he's retiring from acting, and that his role in the new film "The Old Man and the Gun", will be his last. We'll listen back to Terry's 2013 interview with him, about his early career in Hollywood, and the movies that made him a star.