Astronaut Scott Kelly's heart was likely in the right place when he tried to get America to take thing down a notch in political discourse.
One of the greatest leaders of modern times, Sir Winston Churchill said, "in victory, magnanimity." I guess those days are over.

— Scott Kelly (@StationCDRKelly) October 7, 2018
Kelly has a perspective that few others have on the subject. His sister-in-law, Gabby Giffords, was shot in the head just a week into her third term in Congress at the same venue in Tucson in which a federal judge was killed.
But there's no such thing as the benefit of the doubt in a hair-trigger world where people are waiting to pounce.
Quote Churchill? Unforgivable.
Kelly's Twitter followers, armed with Google and an internet connection, pounced, the BBC reports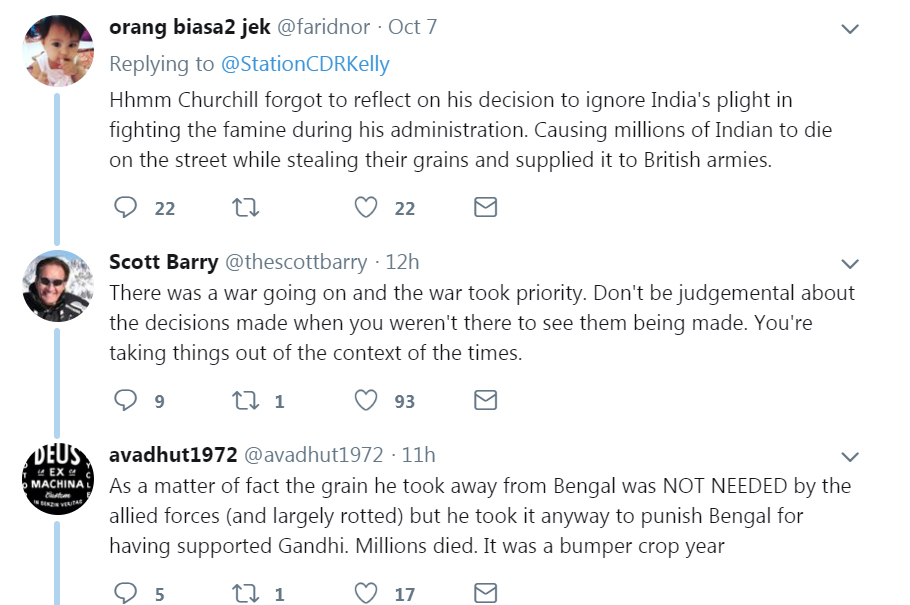 So Kelly apologized.
Did not mean to offend by quoting Churchill. My apologies. I will go and educate myself further on his atrocities, racist views which I do not support. My point was we need to come together as one nation. We are all Americans. That should transcend partisan politics.

— Scott Kelly (@StationCDRKelly) October 7, 2018
Apologize for quoting Churchill? Unforgivable!
Again, Kelly's other Twitter followers pounced: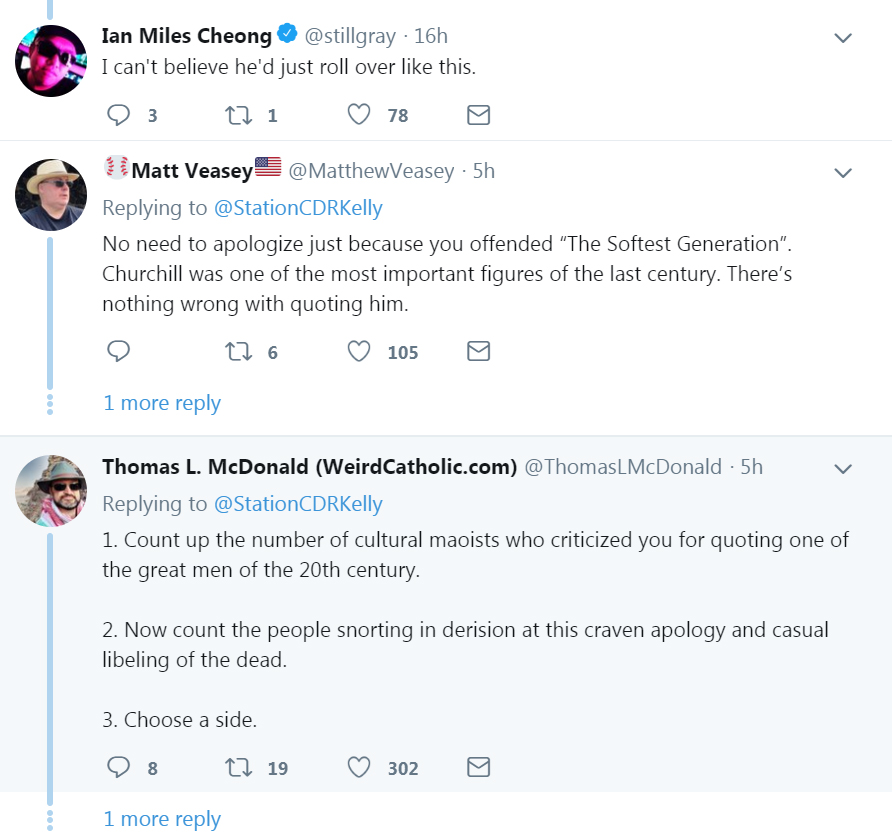 "In just two tweets, Kelly wrote another social media rule – never quote Winston Churchill," the BBC said.