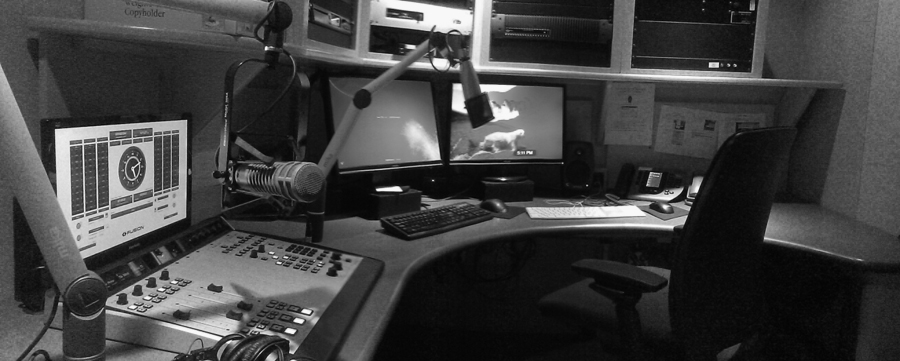 Tuesday October 9, 2018
(Subject to change as events dictate)
9 a.m. – MPR News with Kerri Miller
Four weeks from a consequential Election Day, we're launching a new series — "This American Moment." We're talking with writers, scientists, artists, activists and religious leaders about the long view–Where we find ourselves in this moment of American life, and what it says about who we are. We're also asking our guests to reflect on how they maintain a sense of clarity in a world that feels quite chaotic and disordered.
Guest: Carol Anderson,scholar, political scientist and chair of African American Studies at Emory University in Atlanta.
10 a.m.- 1A with Joshua Johnson
On Friday, Chicago police officer Jason Van Dyke was convicted for murder in the second degree for the 2014 killing of black teenager Laquan McDonald. Van Dyke was also convicted of 16 counts of aggravated battery with a firearm, one count for each time he shot McDonald.
In the wake of Van Dyke's conviction, we ask: Will more accountability on the part of law enforcement lead toward a better relationship between the police and the communities they are charged with protecting?
Guests: LaDoris Cordell, retired judge of the Superior Court of California; Shannon Spalding, Chicago police officer; Patrick Smith, criminal justice reporter, WBEZ Chicago; Neill Franklin, executive director, Law Enforcement Against Prohibition.
11 a.m. – MPR News at 11
Justice Brett Kavanaugh has settled into the Supreme Court quickly, meeting with his law clerks and preparing to hear arguments. The new justice will be a conservative addition to the Supreme Court after a contentious confirmation process. Some are concerned that the process to get him there has politicized the nation's highest court.
Guests: Thomas Berg, a law professor at the University of St. Thomas; Jason Zengerle, contributing writer to the New York Times Magazine.
12 p.m. – MPR News Presents
A new Intelligence Squared debate held this fall at the 2018 Mayo Transform conference in Rochester. The debate motion: "Retail alliances– not Washington–will save the U.S. health care system." For: Dr. Rajaie Batniji and W. Gregg Slager. Against: Dr. Lisa Bielamowicz and Rosemary Day.
1 p.m. – The Takeaway
A U.N. report says we might be only 20 years away from catastrophic damage by climate change.
2 p.m. – BBC NewsHour
The U.S. ambassador to the United Nations, Nikki Haley unexpectedly resigns. Saudi Arabia allows Turkey to search the Istanbul consulate where missing journalist Kamal Khashoggi was last seen. And a special report from Syria's frontlines.
3 p.m. – All Things Considered
Following a searing confirmation, Supreme Court Justice Brett Kavanaugh took his place on the bench today. Kavanaugh joined his colleagues on the nation's highest court to hear arguments in three cases.
United Nations Ambassador Nikki Haley handed in her resignation to President Trump today. She will leave her post at the end of the year.
A year after Harvey Weinstein and MeToo, New York is enacting the country's strictest workplace sexual harassment laws.
6:00 p.m. – Marketplace
What it's like to lead a legacy power company through climate change, hurricanes, and more?
6:30 p.m. – The Daily
The dilemma for red state Democrats in the midterms.
7 p.m. – The World
We look at Nikki Haley's record as US ambassador to the United Nations. The outgoing ambassador boasted that America is stronger now and more respected internationally than before Trump's presidency.
Also, most states ban felons from voting. How does that compare to other western democracies? And we caught up with an 8-year-old Swedish-American girl who found an ancient sword while she was swimming at a lake in Sweden.
8 p.m. – Fresh Air (Dave Davies hosts)
P W. Singer and Emerson T. Brooking are authors of the new book: LikeWar: The Weaponization of Social Media. Singer is a strategist at New America, a consultant for the U.S. military and intelligence community and the author of several books. Brooking writes about conflict and social media, and was recently a research fellow at the Council on Foreign Relations.