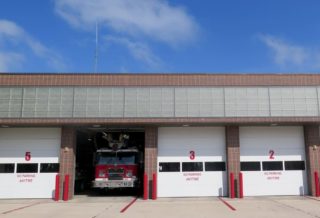 Three years after the city of Brainerd ousted fulltime firefighters, the Minnesota Court of Appeals has ruled a district court was wrong to dismiss the firefighters' union's claims that it constituted an unfair labor practice.
Brainerd, like many Minnesota communities, restructured its fire department to a paid on-call volunteer force, eliminated five full-time equipment operators, ending an arrangement that had kept someone in the fire hall 24 hours a day.
Minnesota has the second largest percentage of non-career fire departments in the country. It also has the fewest career firefighters per 10,000 people in the United States.
A district court dismissed a challenge to the decision but today the Court of Appeals ruled "a unilateral change by an employer in the terms and conditions of employment is a … violation of the employees' collective-bargaining rights" because it essentially resulted in the disolution of the union.
"Once Union was eliminated, its members were not able to participate in or administer their employee organization," Judge Roger Klaphake wrote on behalf of a three-judge panel.
But the Court of Appeals rejected a union claim that the rewriting of the city charter was retaliation against fire department employees for speaking out against an earlier move to restructure the department in 2010.
The court said the union presented no evidence to prove the restructuring was retaliation for Facebook posts and comments to the Brainerd Dispatch by union president Mark Turner.
"The social media posts and the September 17, 2015 Brainerd Dispatch article, took place after City informed Union, in July 2015, that it was again considering the 'possible restructuring of the Fire Department to eliminate full-time [FEOs] for solely paid on-call firefighters as a cost-saving measure,'" Klaphake wrote. "Therefore, Union has failed to show a temporal connection. Second, City had made clear, since 2010, that the restructuring of the fire department would be a cost-saving measure."
The Court of Appeals sent the case back to the district court to determine what relief the former fire department employees are entitled to.