I'm on the road today, doing some work on a new NewsCut series making its debut on Friday on off-the-beaten-path museums in the Upper Midwest.
In the meantime, this is a good day to bring back one of my favorite posts of recent years, particularly since we heard from Bobby Marko late last week that the documentary of the trip — The Arrowhead Traverse — is completed and will premiere at the Fresh Coast Film Festival in Marquette, Michigan later this month.
(Originally published on July 21, 2017)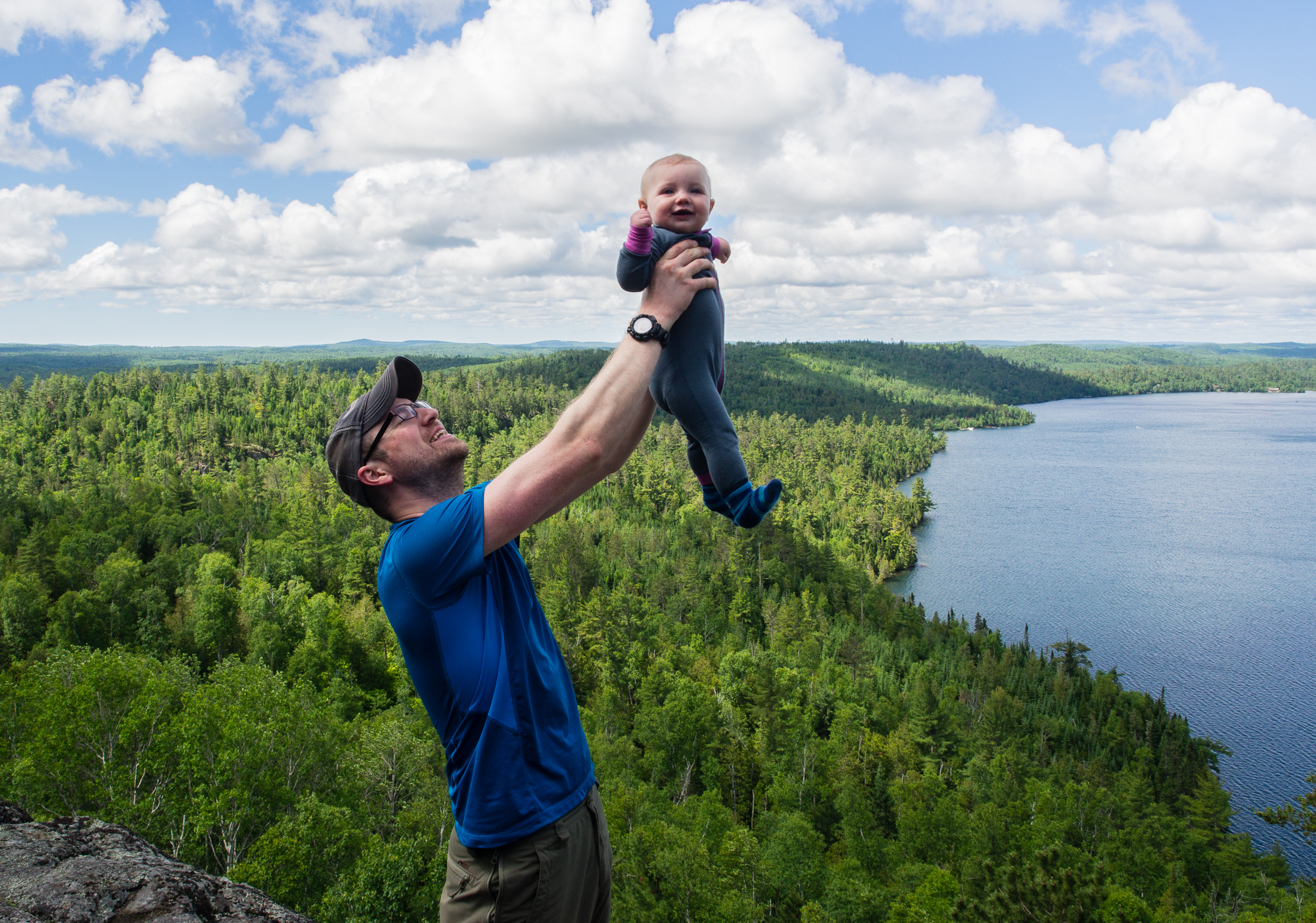 Maura and Bobby Marko are the type of parents who can make you think you raised your kids wrong. Or maybe you didn't make many concessions in your life when kids came along and maybe you didn't listen to the people who told you that you couldn't do things because you have kids now, and maybe you, too, did the things with your kids the Marko family does.
The couple has a passion for the outdoors and it's clear that if there was one thing they weren't going to give up when one — and then two — kids joined them, it's the outdoors.
And why should they?
"We are raising our children to love and explore the outdoors as much as possible," they write on their website — We Found Adventure. "Passing down our respect and enjoyment of the outdoors to our children is our biggest goal in life."
The first camping trip with their son, Jack, was 2014. He was six weeks old.
Like a lot of new parents, they were pretty intimidated by the idea. Unlike a lot of new parents, they tried it anyway.
Jack liked it.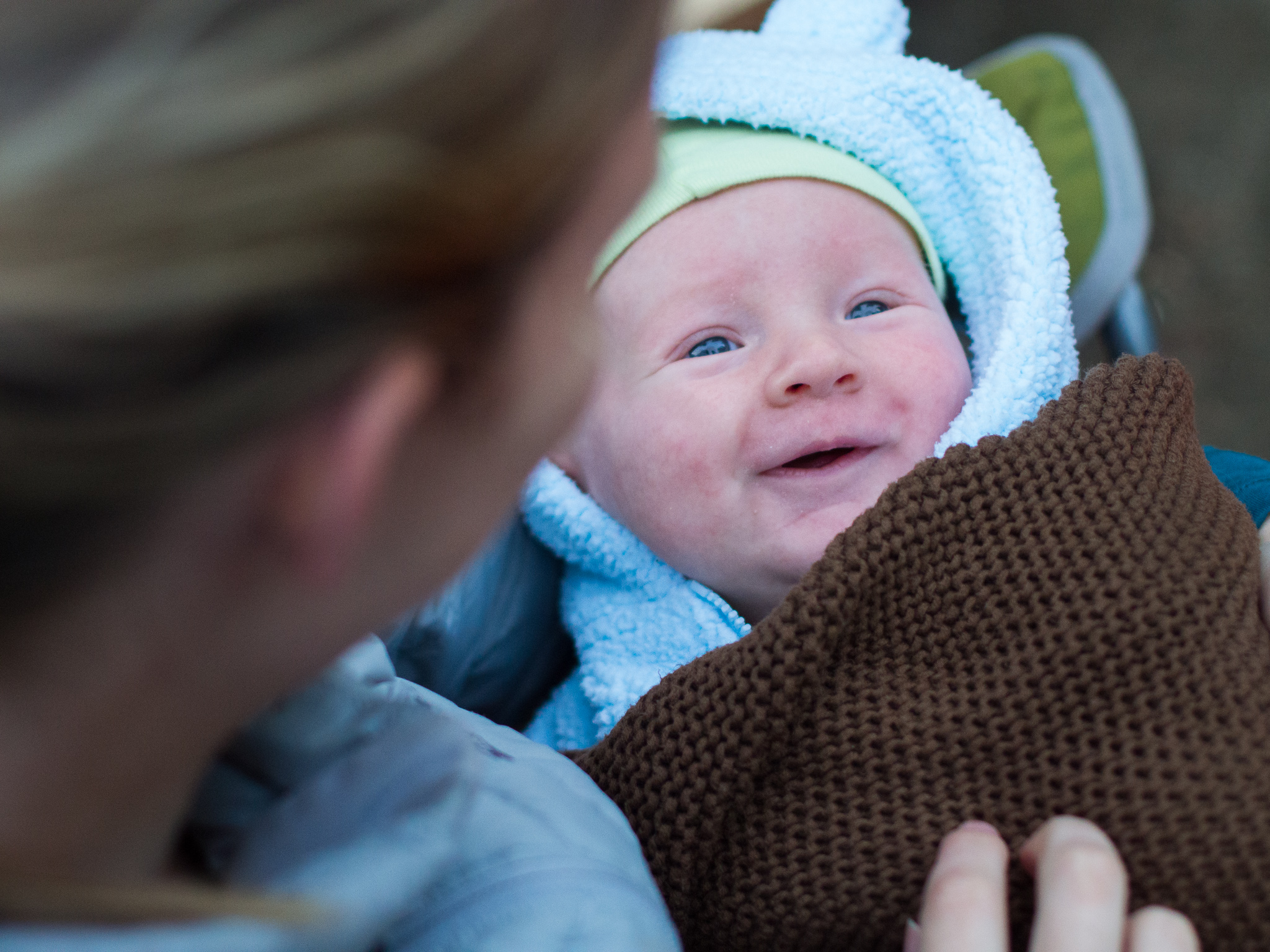 As a grizzled 3-year-old now, he's a veteran of hiking and camping and canoeing, so he'll be a great guide for his sister, Rowan, who's now 9 months old.
A Boundary Waters Canoe Area Wilderness trip with two small kids? A mere shakedown cruise for what's ahead.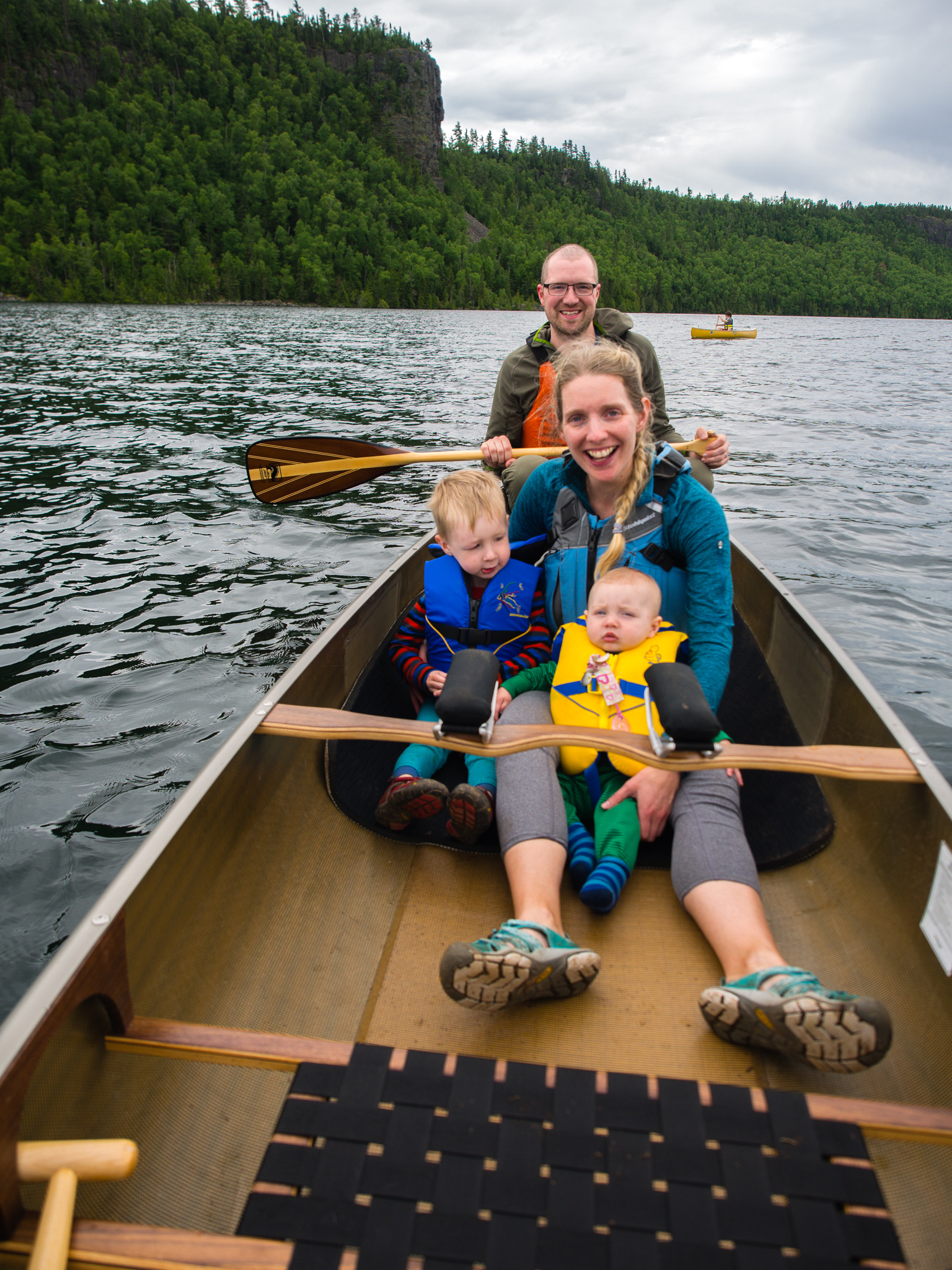 Next Saturday, the family will attempt their most challenging "adventure" yet. Bobby, Maura, Jack, and Rowan will bike 65 miles on the Mesabi Trail through the Iron Range, canoe from Moose Lake to Saganaga Lake in the BWCA, then backpack 65 miles on the Border Route Trail that follows the US-Canada border.
They know what some of you are thinking because they've heard it before.
Being judged is "a pretty regular occurrence," Maura, a writer and stay-at-home mom, told me when we chatted this week. "People have told us we're irresponsible, and on one tiny hike at a local park, a woman said of her son, 'he is awfully small to be hiking.'"
She told him, "this kid has climbed mountains."
"Too many people were portraying life with kids as difficult, exhausting, and life-ending," they write. "We were warned that our passion for the outdoors would soon become a thing of the past because 'you can't bring a baby along on adventures in the woods.'"
But it turns out, you can, and the couple speaks to parents often about the tricks and tips of enjoying the outdoor life with little kids.
They're not sugar coating anything. Life with babies and toddlers is hard. And trips aren't likely to be successful without plenty of planning, they say.
"We plan for the best and prepare for the worst," Bobby, a web designer for Amazon, says. "That's life with kids."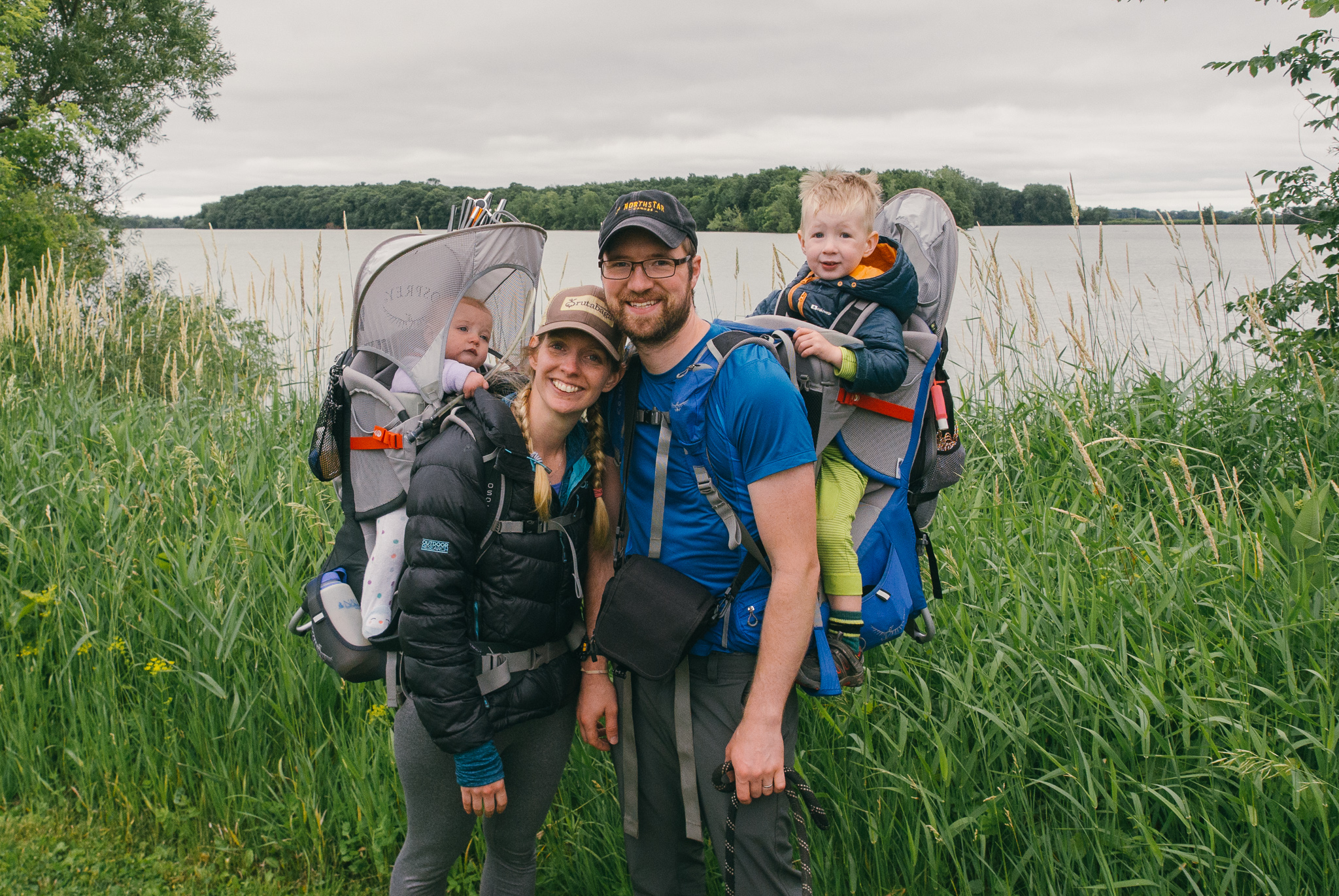 Maura has lived with post-partum depression and anxiety. "I lost all my confidence and ability to do anything in life," she says. "The turning point was a hike on a New Year's Day. "A day in the woods changes that. You strip yourself back to the basics and you realize you can be OK."
In the quiet and calm of the woods life slows down, conversation flows, and quality time as a family is the focus. Our fears, worries, and uncertainties seem to fade into the background as we hike, bike, or canoe. Our confidence in ourselves and the choices we are making as parents grows with each passing mile. Mother Nature can be one of our biggest educators. Within her embrace we have come to realize how small we are, just single beings involved in something so much bigger than ourselves. In nature you see how interconnected everything is. How each living organism plays its role and has a meaningful purpose. We too have a role to play and an important purpose in this world and we have sought the refuge and quiet of the woods to find, deep within ourselves our own purposes.
She says planning for the upcoming challenge is easier now because she knows she can do it.
And so does her son.
"Jack is very confident and he sort of knows he has these abilities," she says. "He often blows us away." He hiked three miles recently. "He's very proud of it. Confidence is something you find along the way."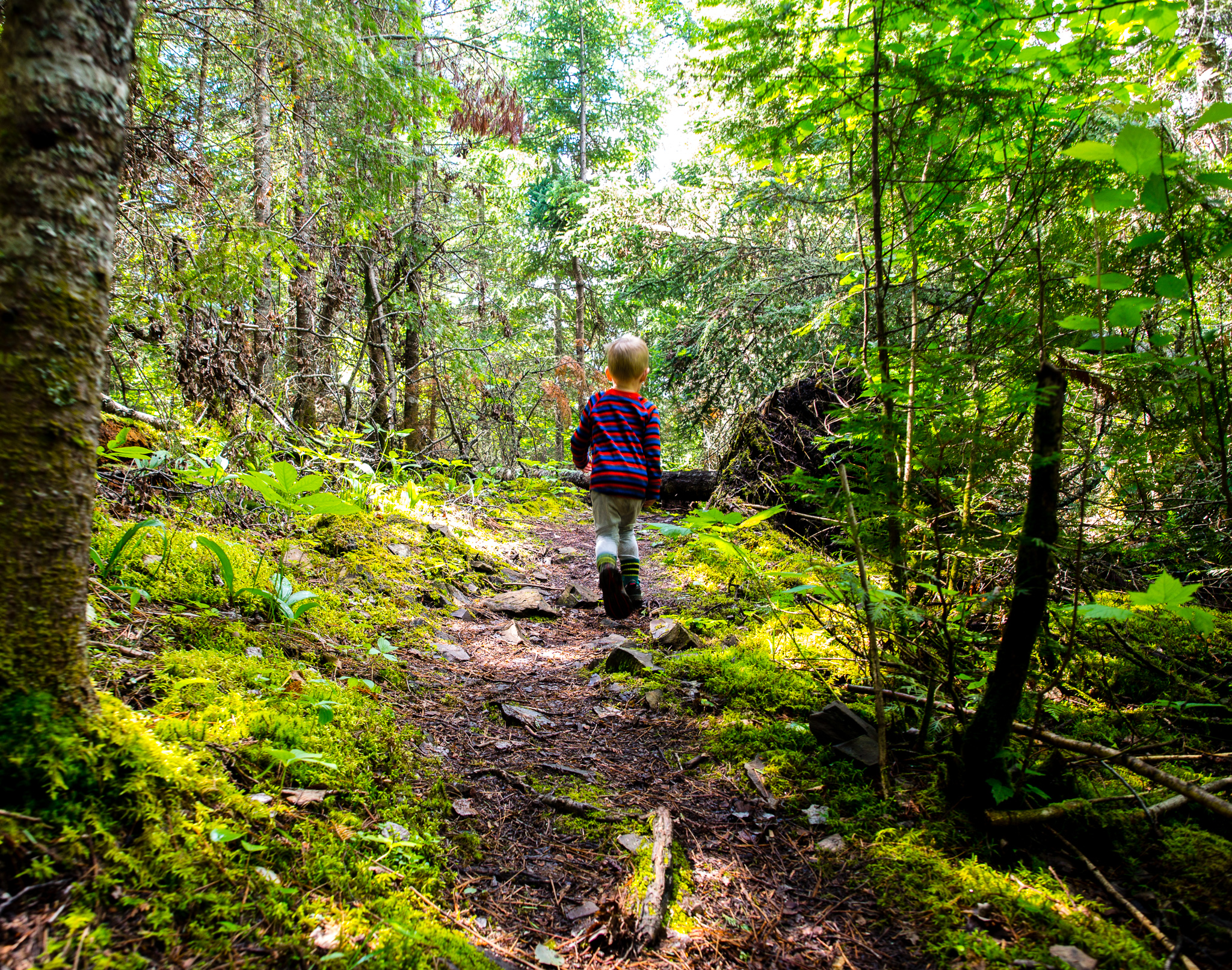 There's an important requirement when camping and hiking with kids, however: Knowing when to give up and go home.
It doesn't happen often, apparently, but it did on one of their trips to the BWCA.
"Everything kind of went wrong," Bobby says. "We got up there late, it started raining, we couldn't find a campsite that wasn't taken, morale was low, and nobody was having any fun and there were non-stop tantrums."
They headed for home.
During the upcoming trip — dubbed Arrowhead Traverse — filmmaker friends will record events for a documentary. But the couple says it won't put pressure on them to continue if things don't go well.
"We want to enjoy it," says Bobby. "If one of the kids gets sick, it's over. We completely accept that."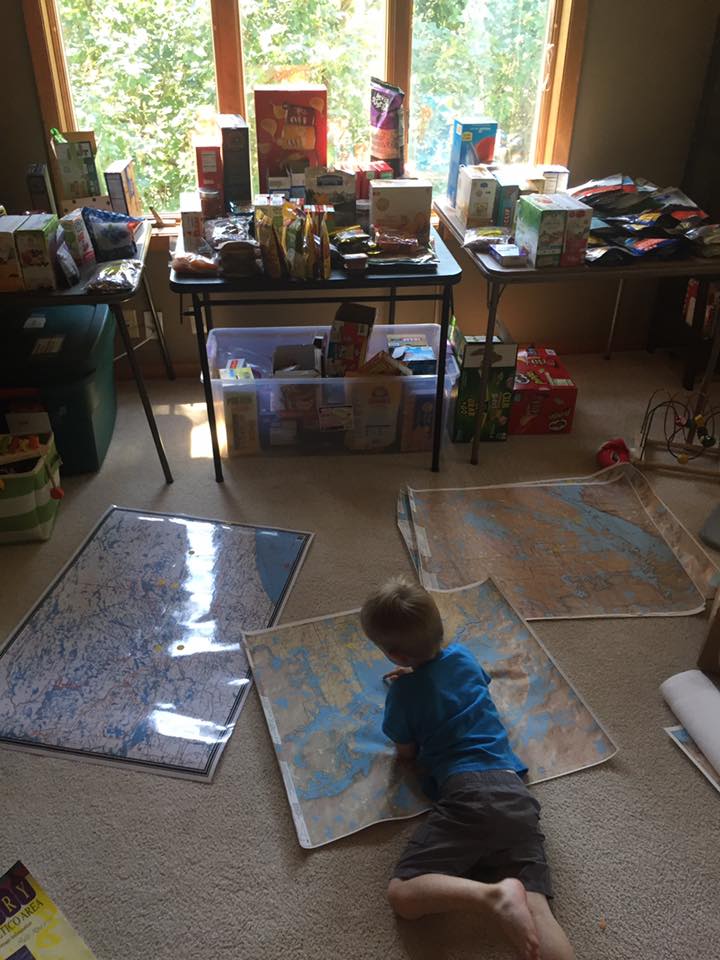 For six months they've been planning the logistics. They have strict deadlines. There are permits to pick up at specific times. Friends are planning strategic resupply locations and they've got to be there. And Bobby admits to being a little concerned about the Border Trail, which is overgrown.
"Backpacking with two kids is really difficult," he says. "Especially with a 20-pound baby."
And last year on a trip, Jack started asking a question the couple hadn't heard before.
"Are we there yet?"
Follow the Arrowhead Traverse on the We Found Adventure Facebook page. Photos, used by permission, courtesy of Maura and Bobby Marko.