Arlighty, then, let's check how the skilled Minnesota drivers did on the road this morning to prove their mettle.
Urp.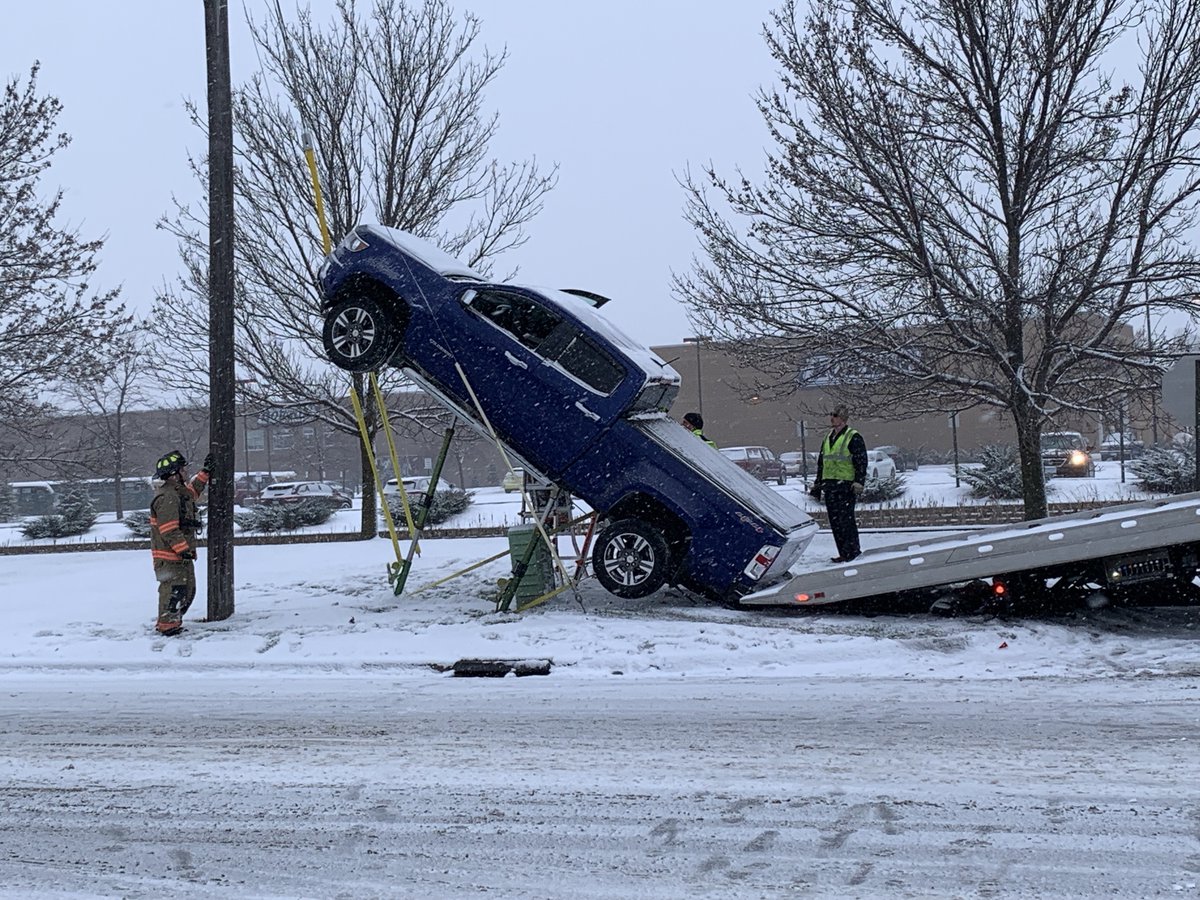 It happened on Walnut Street in Roseville, according to the fire department there, which tweeted the image this morning.
The driver lost control, spun and hit a guy wire.
The driver had to sit tight until help could arrive because the truck was balanced on the wire. He had to be rescued by the department.