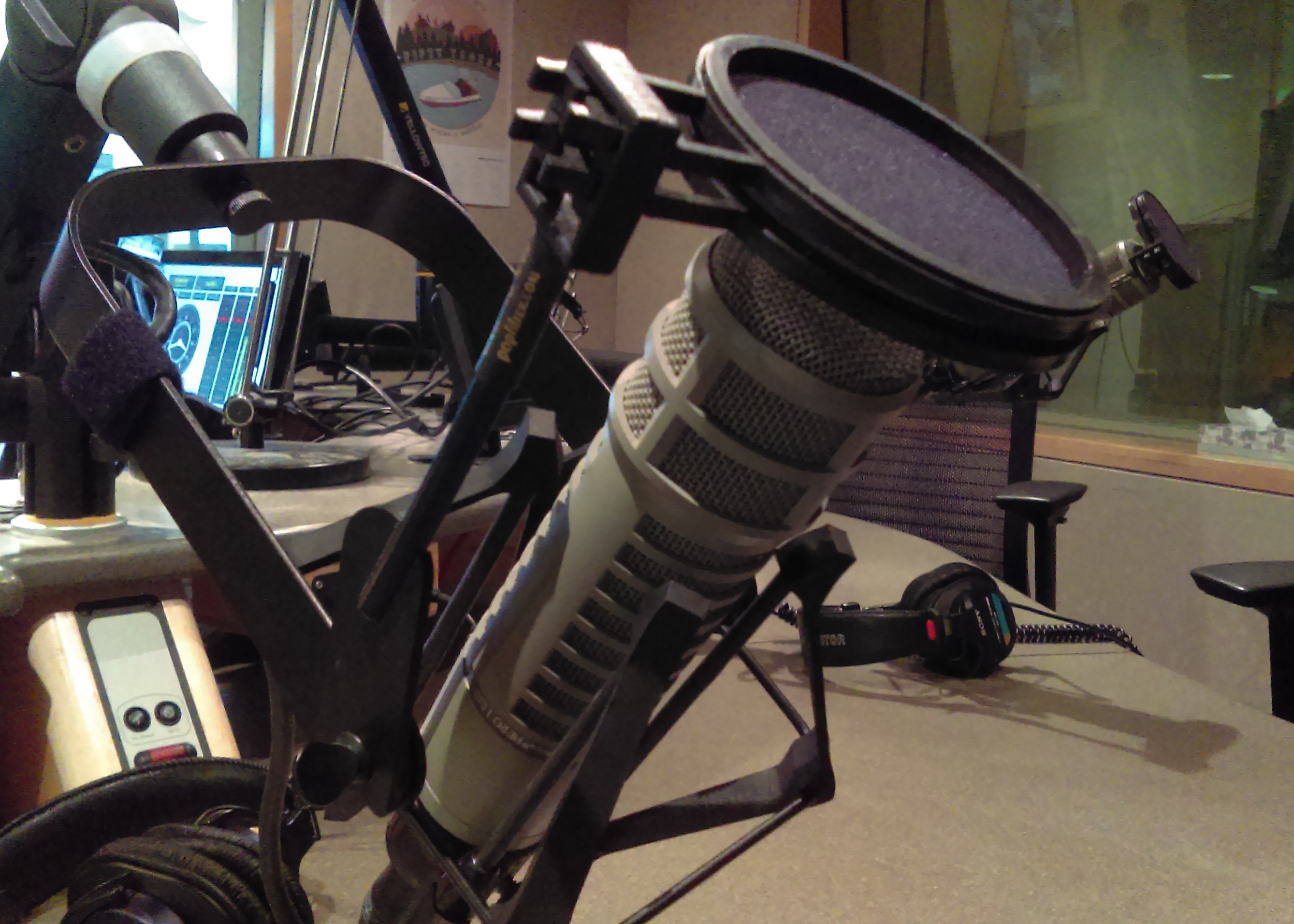 Friday November 23, 2018
(Subject to change as events dictate)
9 a.m. – MPR News with Kerri Miller
Kerri Miller and University of Minnesota etymologist Anatoly Liberman take your calls about the origins of words and phrases.
10 a.m.- 1A with Joshua Johnson
Lena Waithe is an Emmy award winner. She wrote and starred in the Netflix show "Master of None." Born in Chicago, she says the things that make us different are "our superpowers." And Hollywood is paying attention.
11 a.m. -1A with Joshua Johnson
Terry Gross has hosted 'Fresh Air' on NPR since 1975. She's interviewed thousands and recently shared her spiciest tips for better conversations with the New York Times. Joshua Johnson speaks with her about asking the right questions & being a better listener.
12 p.m. – The Takeaway
When relationships are strained by politics, how do you overcome? Two friends, one Democrat and one Republican, can work it out. So why can't we all? A look at the stress that politics is having on our relationships.
Also: a conversation with Keith Chen, a professor of economics at the UCLA Anderson School of Management and who has studied the effect of this divisive political moment at the holiday dinner table; former congressman John Tanner on the death of moderate politics; and an interview with Michael Steele, former chair of the Republican National Committee between 2009 and 2011.
1 p.m. – Science Friday
Take a trip to the 27th First Annual Ig Nobel Awards, a salute to the strange and silly in science, like investigating whether roller-coaster rides can help pass kidney stones. It's science that first makes you laugh, and then, makes you think.
2 p.m. – BBC NewsHour
The UN envoy to Yemen, makes an impassioned plea for a ceasefire so that aid can be brought in to avert famine. A prominent Syrian activist — whose radio station criticized the government and jihadists — is shot dead in the rebel-held province of Idlib. And the latest on the UK Brexit debate as Prime Minister Theresa May faces another critical weekend.
3 p.m. – All Things Considered
The week in politics; how a reporter's praised killed off a popular burger joint; a Christmas tree marketing war; the national climate assessment; and a replay of Don Gonyea's tribute to the worst song ever written.
6:00 p.m. – Marketplace
From the world of low-budget indie films, to directing the latest movie in a major franchise. Steven Caple Jr., on directing the latest Rocky Movie — Creed 2.
6:30 p.m. – The Daily
As a family struggled to get help during Hurricane Harvey, gaps in the rescue system began to show. Even as floodwaters caused by Hurricane Harvey began to recede, people pleaded with emergency services to send someone to rescue them.
Guests: Wayne Dailey, who sought urgent medical care for his wife, Casey, during Hurricane Harvey; Sheri Fink, who reported this story for The New York Times Magazine
7 p.m. – The World
On this day after Thanksgiving, we start today's show by taking a closer look at the federal law that restricts the use of the US military for domestic law enforcement. That law is called the Posse Comitatus Act, and it dates back to 1878. And it's suddenly being discussed again now, because of President Trump's order authorizing US military forces deployed near the border with Mexico to use lethal force.
Host Carol Hills finds out why Congress passed the Posse Comitatus Act, and what it is meant to prevent, from William C. Banks, co-author of "Soldiers on the Home Front: The Domestic Role of the American Military" and a professor of law at Syracuse University.
Mexico has also been debating the use of its military domestically, as part of that country's battle against organized crime. Just last year, Mexico's Congress passed a law to formalize the military's role in domestic law enforcement. But that law was just overturned. Carol finds out more from reporter Deborah Bonello in Mexico City.
Also, this weekend players on two prominent rugby national teams, Wales and France, will be wearing rainbow laces on their cleats during official matches. It's a show of solidarity for Gareth Thomas, a former captain of the Welsh rugby team, who was the subject of a homophobic attack recently. Carol learns about the history of rainbow laces and sports in Britain from Kristen Clarke, the director of sport of Stonewall UK.
Plus, a Finnish composer and his wife wrote each other letters throughout their married life, but in different languages. He wrote to her in Swedish. She wrote back in Finnish. Now a Texas-based linguist is studying those letters for clues about how bilinguals communicate. The World's Patrick Cox has that story.
8 p.m. – Fresh Air
Jazz critic Kevin Whitehead reviews The Window ,the new album by singer Cecile McLorin Salvant. She's accompanied on the album by Sullivan Fortner on piano and organ.
Then Cecile MczLorin Salvant is the guest, a classically trained jazz singer whose repertoire includes unique early jazz and blues, show tunes, and originals. You can hear the influence of Sarah Vaughn, Billy Holiday, Abbey Lincoln, Betty Carters and others on her voice. She's been described as the "finest jazz singer to emerge in a decade" (Ben Ratliff in the NYT).