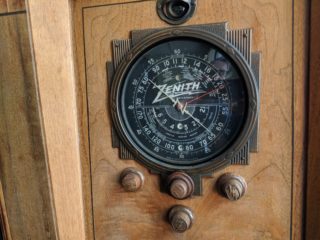 Thursday Nov. 29, 2018
(Subject to change as events dictate)
9 a.m. – MPR News with Kerri Miller
What does it mean to be a patriot? Does it involve the pledge of allegiance? Serving in the armed forces or public office? Voting? Who gets to define patriotism and how does patriotism differ from nationalism?
Guests: Reed Galen, chief strategist for the Serve America Movement; Khalil Muhammad, professor of history at Harvard Kennedy School of Government.
10 a.m.- 1A with Joshua Johnson
Guest: Dr. Leana Wen, who runs the country's biggest provider of reproductive health services – Planned Parenthood. It's been around for 100 years, but Wen is only the second doctor ever to lead the organization.
11 a.m. – MPR News at 11
MPR News reported that Minnesota's tech colleges are booming as companies seek employees who are skilled in trades & technical work. MPR Reporter Peter Cox found that as Minnesota's employment rate reaches historical lows, there are more jobs available in the labor market than qualified tradespeople to fill the positions.
Dakota Technical College, which boasts the largest automotive trade program in the state, has seen the demand for soon-to-be graduates exponentially rise over the past few years. In his 15 years working as an automotive tech instructor, Copeland has never seen such high requests before.
Guests: Jeff Copeland, Automotive Technology Instructor at Dakota County Technical College; Devinder Malhotra, chancellor of Minnesota State Colleges and Universities.
12 p.m. – MPR News Presents
A speech by David Cole, national legal director of the ACLU, followed by a question-and-answer session moderated by University of Minnesota professor Larry Jacobs and comments from former Vice President Walter Mondale.
1 p.m. – The Takeaway
James Baldwin's America, in film. Director Barry Jenkins tackles love, family and a wrongful imprisonment in "If Beale Street Could Talk."
2 p.m. – BBC NewsHour
Donald Trump's former personal lawyer has pleaded guilty to lying to Congress. How big a deal is this? Also: extra-judicial killings in the Philippines. And Raul Castro's daughter on the fight for gay rights in Cuba.
3 p.m. – All Things Considered
The General Motors' Janesville, Wis., plant and its future; meth and opioid use by pregnant women; the economic impact at the border; Trump to the G20; opioids and suicide pull down the life expectancy rate in the U.S.; Climate Cast with Paul Huttner.
6:00 p.m. – Marketplace
Before China dominated the attention of U.S. trade policy, it was Japan. A look back at how turbulent trading relationships have changed, and what's stayed the same.
6:30 p.m. – The Daily
Many newly elected Democrats in the House have voted to make Representative Nancy Pelosi the next speaker. But that doesn't necessarily mean she has their support.
Guest: Sheryl Gay Stolberg, who covers Congress for The New York Times; Representative-elect Rashida Tlaib, Democrat of Michigan.
7 p.m. – The World
. President Trump's former personal lawyer Michael Cohen pled guilty today to a new criminal charge related to the Russia investigation. Former FBI special agent Asha Rangappa tells host Marco Werman that Cohen's plea is a potentially explosive development in the work of Special Counsel Robert Mueller.
Also today, President Trump and other world leaders are gathering in Argentina for the G20 Summit there. Among those in attendance, Saudi Arabia's controversial crown prince, Mohammed bin Salman. His arrival in the Argentine capital comes just as a Buenos Aires prosecutor opened an investigation into the prince's role in the murder of Saudi journalist Jamal Khashoggi. Marco hears about that from reporter Natalio Cosoy in Buenos Aires.
Plus, a factory in Pennsylvania that produces tear gas canisters used all around the globe.
And the United Nations announces the newest addition to to its list of global intangible cultural treasures–reggae. But what exactly does it mean when something is an "intangible cultural treasure"?
8 p.m. – Fresh Air
Artist and writer Jonathan Santlofer's new memoir The Widower's Notebook is about the death of his wife of 40 years, and his subsequent grief. His wife died suddenly five years ago after a routine outpatient procedure. A reviewer in Publisher's Weekly writes of the book "…a quiet stunner of a memoir… the book never loses momentum, thanks in large part to his vivid writing… This is a tender, moving, and resonant account of how life continues whether one wants it to or not." Santlofer has written numerous crime novels including the bestseller The Death Artist and the award-winning Anatomy of Fear.