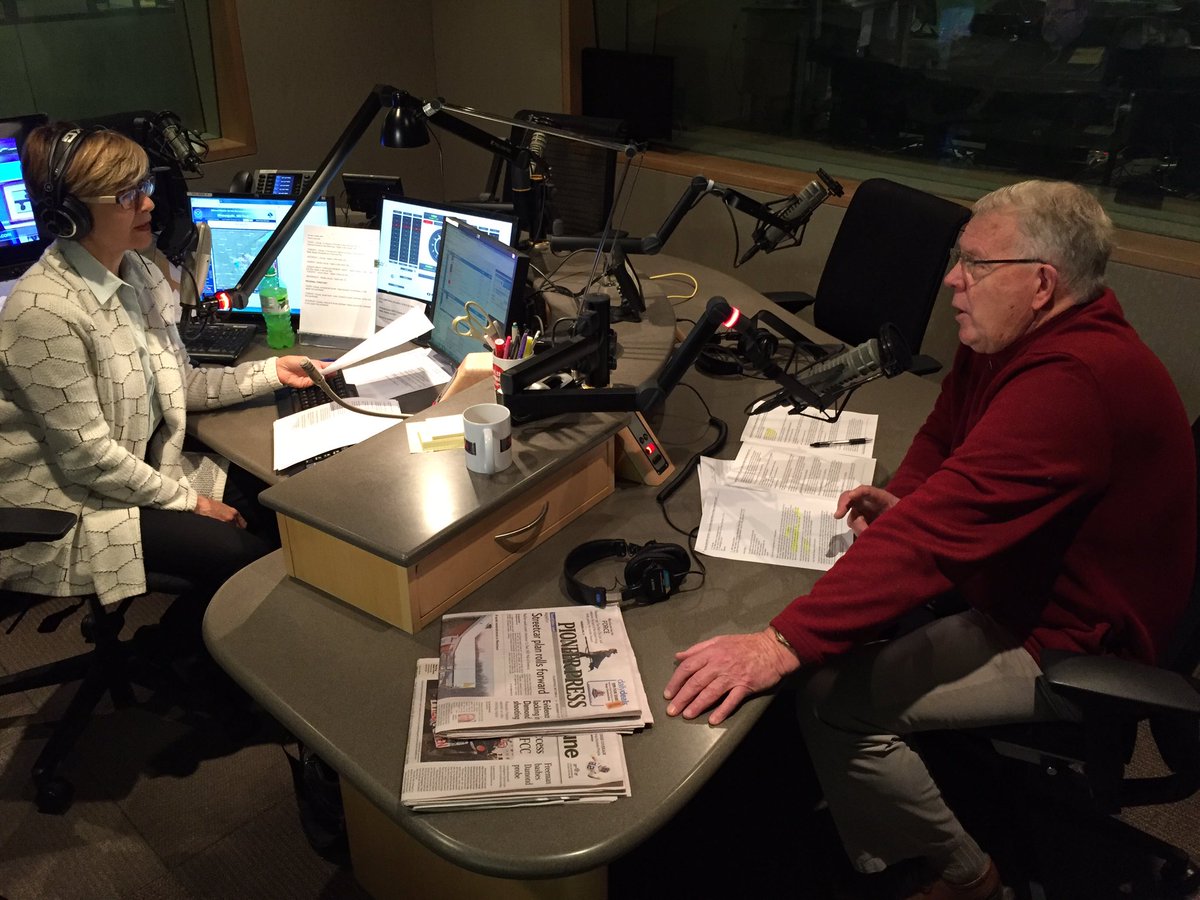 Friday Nov. 30, 2018
(Subject to change as events dictate)
9 a.m. – 1A with Joshua Johnson
Domestic news roundup. Nancy Pelosi moves forward, Michael Cohen's back in court. Also, Robert Mueller raises fresh concerns about a double dealer. And a car maker lays off thousands of workers despite earlier promises from the president.
10 a.m.- 1A with Joshua Johnson
International news roundup. High drama on the high seas – off the coast of Crimea. Also, the Senate puts more pressure on the administration for supporting the Saudis. And the world wonders what to make of the claims by a Chinese scientist that he's created the world's first genetically edited babies.
11 a.m. – MPR News at 11
Ayesha Rascoe has been covering the White House since 2016. She was there for President Obama's final year in office, and has since been covering the Trump White House. Rascoe is a reporter for National Public Radio. Before joining NPR, she worked for Reuters, where in addition to the White House she also covered energy and environmental policy, including the 2010 BP oil spill.
Rascoe talked with MPR's Cathy Wurzer as part of Minnesota Public Radio's Broadcast Journalist Series.
12 p.m. – The Takeaway
The military budget is at its highest level since World War II. And yet nobody seems to know exactly where that money is going.
1 p.m. – Science Friday
A new government report says climate change is hitting all parts of the U.S. from Midwest farms to Alaska's fisheries. Will it prompt policy makers to act? Plus: How one wind farm can affect another miles away.
2 p.m. – BBC NewsHour
The new North American trade agreement signed at the G20 summit; why Russians stopped believing in the magic of Donald Trump; and the latest in our special reports from Hungary
3 p.m. – All Things Considered
A racist Christmas tree at a Mpls police precinct? Trump at G20 on Day 1; the campaign begins for the Oscars; Mexico's unprecedented president; Mueller's end game; a review of Anna and the Apocalypse.
6:00 p.m. – Marketplace
Trade, tariffs, and the world's economic superpowers. World leaders will gather at the G20 summit in Argentina. Could the meeting change the tenor between the U.S. and China?
6:30 p.m. – The Daily
Michael Cohen, President Trump's former lawyer, has pleaded guilty to lying about Mr. Trump's business ties to Russia and has agreed to cooperate with the special counsel investigation. It's the second time this week that a subject of the inquiry has been charged with lying.
Guest: Michael S. Schmidt, who has been covering the special counsel investigation for The New York Times.
7 p.m. – The World
What's next for Robert Mueller's Russia probe, after yesterday's admission by former Trump lawyer Michael Cohen that he lied to Congress about his boss's business activities in Russia. We ask Congressman Adam Schiff, the ranking Democrat on the House Intelligence Committee, for his reaction.
Also, Mexico officially gets a new president tomorrow, when Andres Manuel Lopez Obrador is inaugurated. We'll hear about his evolving relationship with the Trump administration, and what that could mean for key issues between the two countries like trade and immigration.
Plus a new version of the hit Disney film Moana [mo-AH-nuh], which takes place on a fictional Hawaiian Island. The new version of the movie is dubbed in Hawaiian, and the producers hope it will help young people reconnect with the language.
8 p.m. – Fresh Air
Remembering magician, actor, and writer Ricky Jay, who died Saturday at the age of 72. He's been called "a master in the art of deception" and "one of the greatest sleight of hand artists in the world." Jay appeared in the David Mamet films "House of Games," "Things Change," "Homicide," and "Spanish Prisoner." And Mamet directed Jay's off-Broadway show "Ricky Jay and his 52 Assistants." Jay also appeared in the films "Tomorrow Never Dies" and "Boogie Nights." Later he played a cardsharp on the HBO series "Deadwood."
9 p.m. – End in Mind
MPR's Cathy Wurzer hosts a special program from the Shakopee area that focuses on the power of healing conversations.