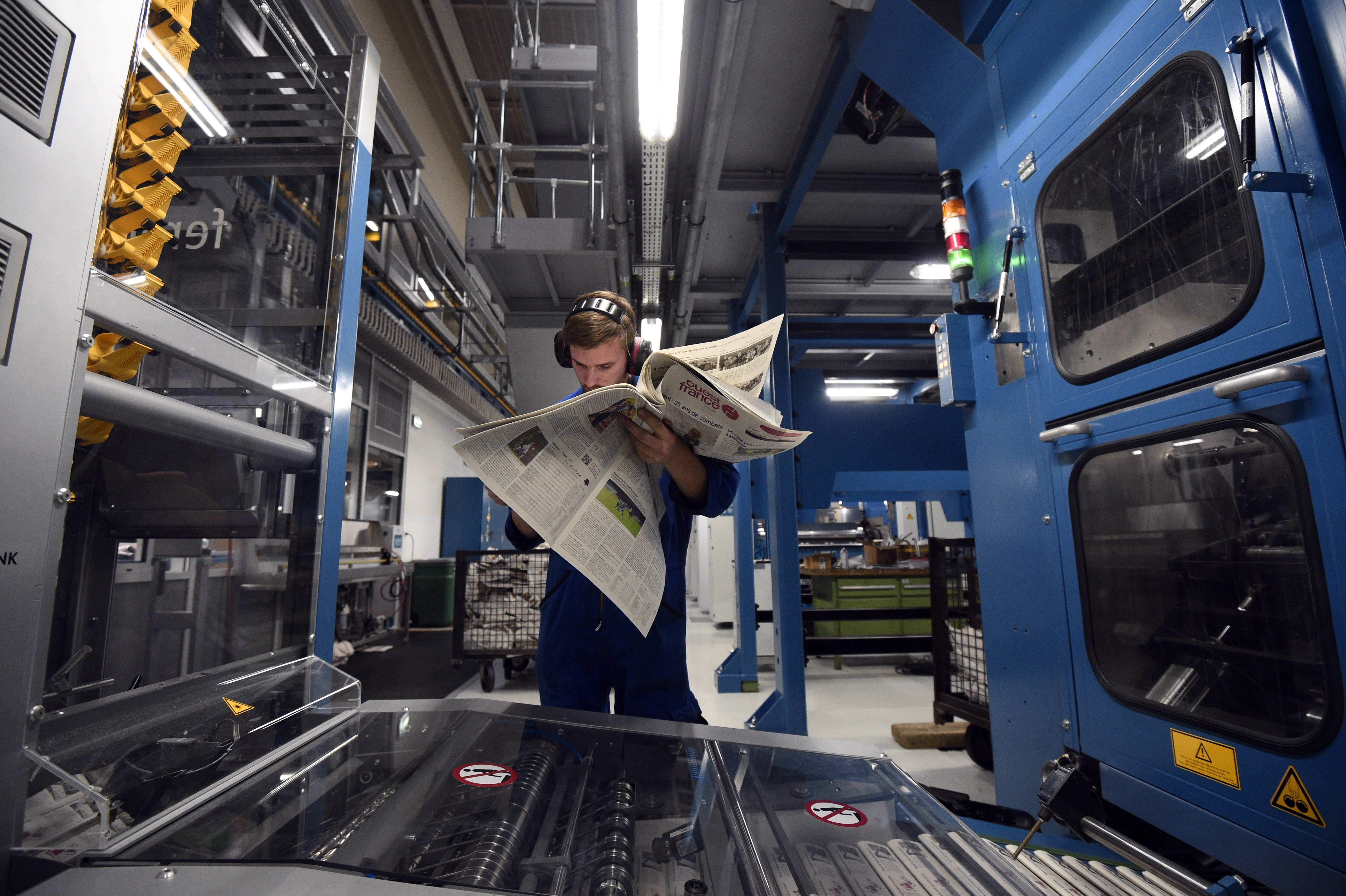 If you want election results next Wednesday morning, you apparently won't find them in the newspapers of one of the biggest chains in the country, and that's just the way Gannett wants it.
At least where election results are concerned, newspapers are dead.
Nieman Lab's Ken Doctor writes that the chain will instead direct people to their newspaper websites for results in the 109 markets the chain has papers, including St. Cloud, Minn.
In a memo that Doctor says has some inked-stained editors upset, Gannett's reporters are told all of their stories for next-day publication have to be in within 45 minutes of when the polls close.
What sort of news is there 45 minutes after polls close? None. Welcome to newspapers' survival plan.
But in this Gannett decision, we can see another step to prepare for a life past print. Forget the romance of a "DEWEY DEFEATS TRUMAN" headline — one that would have never run if we'd had the Internet in 1948. Newspaper companies — as large as Gannett and as small as the relatively few surviving independent dailies — have now started their timers on the life of print.

Over the past few months, at conferences and in numerous interviews, I've heard the refrain more frequently: "We give print [fill in the blank] more years."

More and more companies have made their own private projections — not to be shared with financial analysts or investors — on when one, or six, or seven days of print publication will go away. The big question — which I'll be exploring in the next several months — is what does the business look like when it's mainly or entirely digital.

And of course there's the question that's ever pressing on our tattered democracy: How large a newsroom — staffed with people of which talents, experiences, and community knowledge — will still be supportable when that day comes?
Doctor says the decision does make sense. Newspapers aren't the place to get breaking news anymore.
But it also threatens to drive away the people who've kept the industry alive this long — the readers who've been paying more and more for dead trees, and getting less and less.
What those numbers tell us is that that road to a mostly/fully digital future gets narrower month by month. Digital subscriptions — which sell at much lower prices than print ones, though with lower marginal costs — are gaining ground much too slowly.

Given the combination of higher prices, a lesser product, and even increasingly erratic home delivery, print subscribers may provide less of a lifeline to the digital future than Gannett and other publishers now assume in their whiteboard calculations.
What Doctor doesn't say is what could happen after the "lifeline" of print subscribers is gone: digital consumers will have to start paying their fair share.