A moment Tuesday at the Capitol reminded us that no matter how powerful we become, time still calls the shots.
Former Kansas Sen. Bob Dole, now 95, was a contemporary of President George H.W. Bush. Dole fought in World War II, where he was badly wounded. After the war, he won a seat in the U.S. House, then went on to the Senate where he served as majority leader. In 1996, he was the Republican Party's nominee for president.
On Tuesday, Dole was wheeled to the casket of the former president, helped out of his wheelchair, and was held as he mustered a final salute.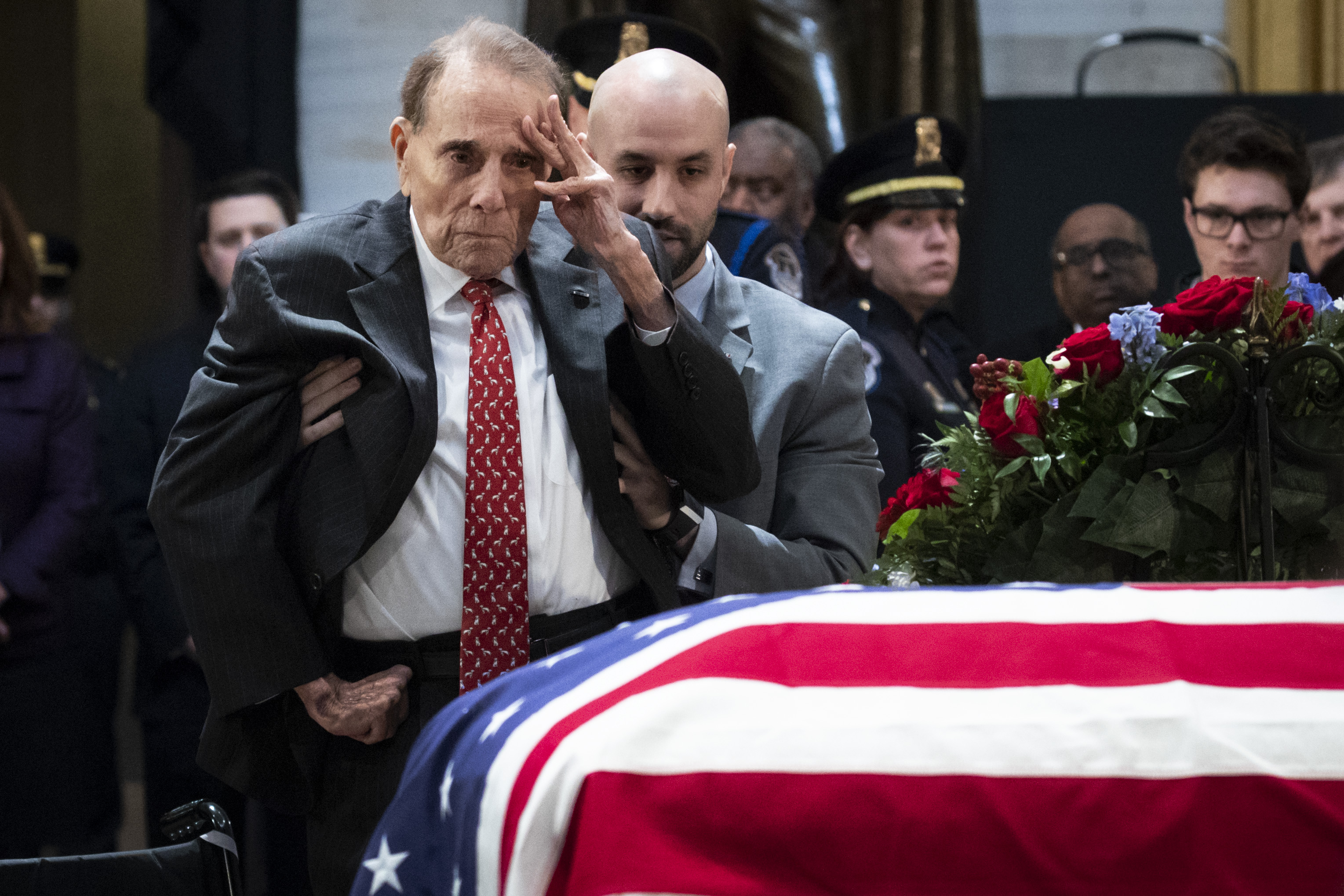 WATCH: Former Sen. Bob Dole is helped out of his wheelchair to salute the casket of George H.W. Bush in the U.S. Capitol. pic.twitter.com/BeIz3USrHr

— NBC News (@NBCNews) December 4, 2018
(h/t: Matt Mikus)