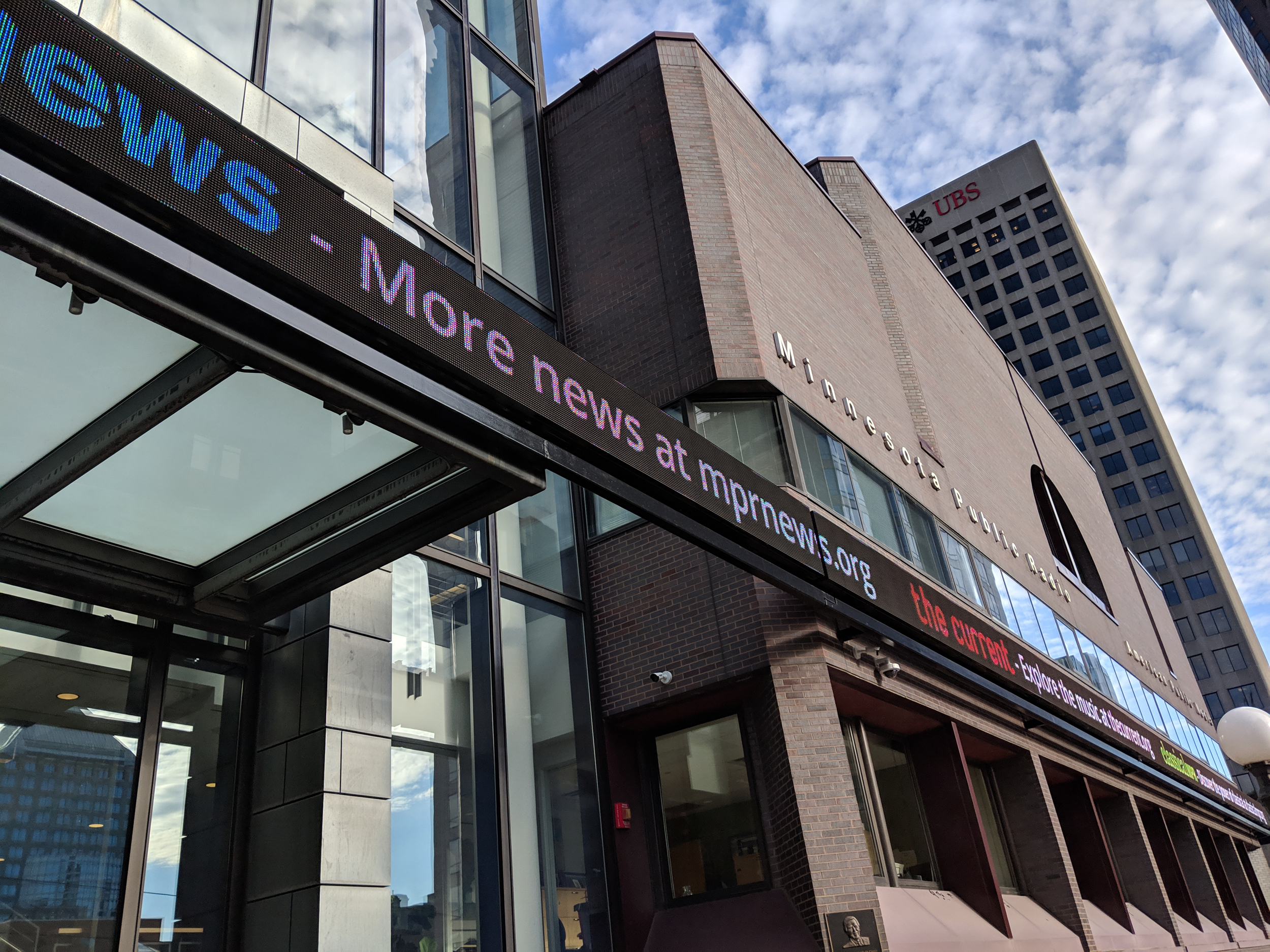 Wednesday December 5, 2018
(Subject to change as events dictate. This page is updated throughout the day.)
9 a.m. – MPR News with Kerri Miller
In Wisconsin and Michigan, outgoing GOP lawmakers are working to limit the authority of incoming newly-elected Democrats. What does this mean for democracy? What does it say about how divided we are as a nation?
Guest: Russell Berman, staff writer at the Atlantic.
9:20 a.m. – Our country is deeply divided. There was a time when we looked to our leaders to unite us. But what about now? Is there anything or anyone that could unite America?
Guests: Charles McKinney, professor of history at Rhodes College; Elizabeth Cobbs, professor of American history at Texas A&M University.
10 a.m.- NPR Special Report: The funeral for President Bush
MPR News will carry live special coverage of the funeral of George H.W. Bush. Speakers at the service will include presidential historian and biographer Jon Meacham, former Canadian Prime Minister Brian Mulroney, former Republican Senator Alan Simpson (Wyoming), and President George W. Bush.
President Trump and all four living former presidents are expected to attend.
Audie Cornish will anchor NPR's live coverage with analysis from Mara Liasson, Scott Detrow and Scott Horsley.
12 p.m. – MPR News Presents
(Tentative. Program will be pre-empted if funeral service runs long.) Bob Collins' interview with Pulitzer Prize-winning biographer Jon Meacham on the life of President George H.W. Bush. You can also here the interview here.
1 p.m. – The Takeaway
After major Democratic gains in Wisconsin on Election Day, Republicans voted on Tuesday to limit early voting, change the primary date and reduce powers for the newly elected Democratic governor.
What's the worst state in the United States to be black? It's Wisconsin. From politics to health, racial gaps affect Wisconsin's black population.
Presidential funerals — and the eulogies delivered at them — have made for memorable moments in the nation's history, and have been used to call for unity in divisive times. The Takeaway hears from a presidential historian about some of these moments in presidential funeral history, on the day the nation remembers George H.W. Bush.
2 p.m. – BBC NewsHour
Police in Europe and South America move in against the Italian mafia. How much of this crime cartel has been hit?
Turkey issues arrest warrants for two top Saudi aids, wanted in connection with the murder of Jamal Khashoggi.
And: Worms in space.
3 p.m. – All Things Considered
The funeral of George H.W. Bush; Silent Sam gets a new home; one-term presidents; Russia markets.
6:00 p.m. – Marketplace
A conversation with the CEO of Glassdoor, one of the leading job review sites. Its CEO is still writing code.
6:30 p.m. – The Daily
When China first began experimenting with capitalism in the 1980s, the West was certain the experiment would fail. But two of its assumptions — that government controls stifle economic growth, and that the internet cannot be tamed — were quickly proven wrong.
Nearly 40 years later, China rivals the United States as a global superpower. Its continued success is challenging not just the West's assumptions about China, but the West's assumptions about itself.
Guest:Philip P. Pan, the Asia editor for The New York Times.
7 p.m. – The World
From the former Russian ambassador to the US, Sergey Kislyak , to a pop singer named singer Emin Agalarov, there are a lot of Russians who've surfaced in the long-running inquiry led by Special Counsel Robert Mueller. Host Marco Werman speaks with Charles Maynes, who usually reports for the show from Moscow, about who the main Russian characters in the probe are, and where they are now.
Also, there was a time when Planned Parenthood enjoyed bipartisan support. One of its biggest Republican supporters? George H.W. Bush. The World's Allison Herrera reports on the former president's record when it comes to supporting birth control and family planning, nationally and internationally.
Plus: fashion brand Dolce & Gabbana was recently criticized for releasing an ad for the Chinese market that many around the world found insensitive and racist. The company has apologized, but that hasn't stopped calls for boycotts and other protests against the brand. Marco Werman finds out more from Blake Abbie, a fashion editor and model based in Beijing.
8 p.m. – Fresh Air
The life and career of actor Rock Hudson. He was groomed to be one of Hollywood's handsome leading men in the 1950s and '60s, but he led a double life as a closeted gay man. He died in 1985 of AIDS-related complex, the first major celebrity to die of the disease.
Guest: Biographer Mark Griffin