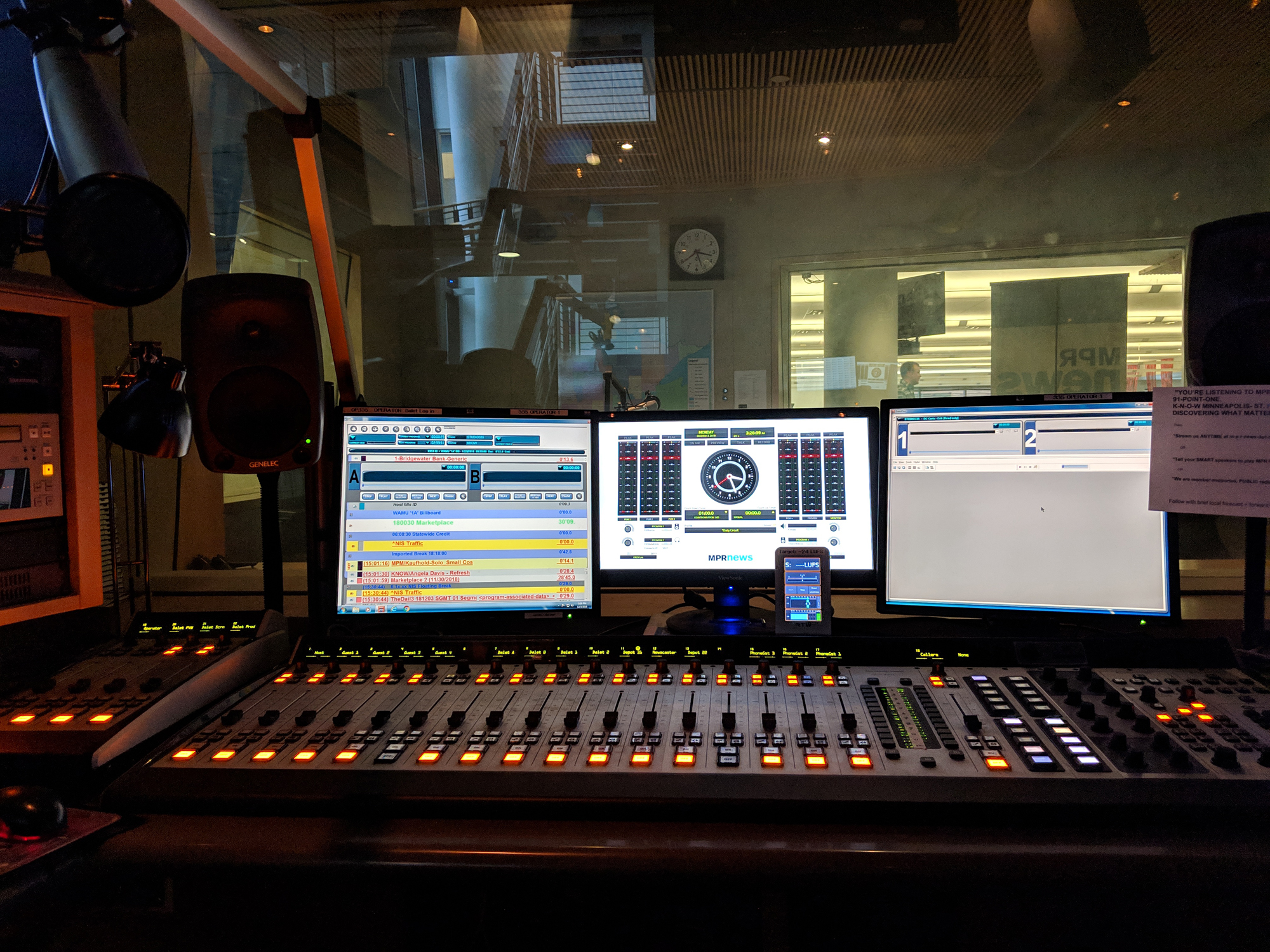 Tuesday Dec. 4, 2018
(Subject to change as events dictate. This page is updated throughout the day.)
9 a.m. – MPR News with Kerri Miller
Mahzarin Banaji is a Harvard social psychologist and author of "Blindspot: Hidden Biases of Good People," with Anthony Greenwald. Banaji's research has focused on implicit bias—examining how we think and feel in social situations, observing how our brains function in implicit or unconscious behaviors.
Guest: Mahzarin Banaji, the Richard Clarke Cabot Professor of Social Ethics at Harvard University.
10 a.m.- 1A with Joshua Johnson
The Americans With Disabilities Act has been held up as one of the crowning achievements of George H.W. Bush's presidency. It's a lasting landmark that respected people for what they could do, not what they couldn't. The disability community is growing, so too are its needs.
11 a.m. – MPR News with Angela Davis
What can you do to protect your marriage, especially during high-stress times like the holiday season? The holidays can add a lot of financial, social, and family pressures. How do the strongest couples foster a happy marriage as all this is coming at this time of year.
Guests: Carol Bruess, author of "What Happy Couples Do" and more recently "Family Communication In The Age of Digital and Social Media"; T.J. and Debra Ticey, married for 37 years to Debra.
12 p.m. – MPR News Presents
Cognitive psychologist Steven Pinker of Harvard University, the author of "Enlightenment Now: The Case for Reason, Science, Humanism and Progress." He spoke at the Commonwealth Club of California with Kishore Hari of the "Inquiring Minds" podcast.
1 p.m. – The Takeaway
On Election Night last month, North Carolina congressional candidate Mark Harris claimed victory. But now that victory is being called into question. The reason? Allegations of GOP-led election fraud.
Also: Demonstrations began two weekends ago in France, leading to four people dead so far. Protests erupted over continually rising living costs and austerity measures — this time around a sharp increase in fuel taxes served as the spark for the mobilizations.
Cervical cancer is supposed to be the among the most treatable and least deadly cancers for women. But it is killing a disproportionate number of black women across the American South.
And The Takeaway explores the technological advantages and privacy concerns of civilian drone use.
2 p.m. – BBC NewsHour
The French president caves in the face of protest. The fuel tax hike is put on hold. Is the British government about to lose control of Brexit to Parliament? And a BBC investigation into brutality in Burundi.
3 p.m. – All Things Considered
The CIA briefs lawmakers on the killing of a journalist; Neil Bush on George H.W. Bush; Bush's no-new-taxes moment re-examined; and a biography of Bing Crosby.
6:00 p.m. – Marketplace
What the trade war looks like from the people who make the trade goods. Besides trade tensions and a slowing economy, China also faces a manufacturing labor shortage.
6:30 p.m. – The Daily
From the very beginning, the West was certain that China would not pull off its economic experiment. That certainty came from a set of assumptions about how societies function and political freedoms emerge. But those assumptions were wrong — and China became stronger than ever.
Guest: Philip P. Pan, the Asia editor for The New York Times, spoke with us from Beijing.
7 p.m. – The World
CIA director Gina Haspel travels to Capitol Hill today to brief key Senators on what her agency knows about Khashoggi's murder. It's a closed door briefing, following Haspel's no-show at last week's hearings on the murder. We're monitoring to learn the latest on that.
Meanwhile, a friend of Khashoggi has filed a lawsuit against an Israeli company that he says provided the spyware that allowed the Saudi government spy on their conversations. Host Marco Werman talks to Ronald Deibert, director of Citizen Lab in Toronto, which investigated the spyware.
Also today, the French government suspends a fuel tax that sparked violent protests in the country over the weekend. We'll have the latest, including reaction from one of the protest organizers, plus we'll look at the underlying challenge behind the government's original fuel tax idea: reducing France's dependence on fossil fuels.
And we'll hear about Canada's debate over the many statues honoring its founding father Sir John A. Macdonald. Many Canadians feel it's time to reassess his legacy, given Macdonald's role in creating a system of residential schools that is now known to have led to the abuse of indigenous children and suppression of Native cultures in Canada.
8 p.m. – Fresh Air
Former editor-in-chief of the British newspaper The Guardian Alan Rusbridger. His new book is "Breaking News: the Remaking of Journalism and Why it Matters Now". He held that position from 1995 to 2015. During his tenure he helped the paper confront the challenges of the digital age. He writes about the many big stories the paper covered, including the phone hacking by Rupert Murdoch's tabloids, and the paper's decision to partner with Edward Snowden and Wikileaks to publish classified documents.