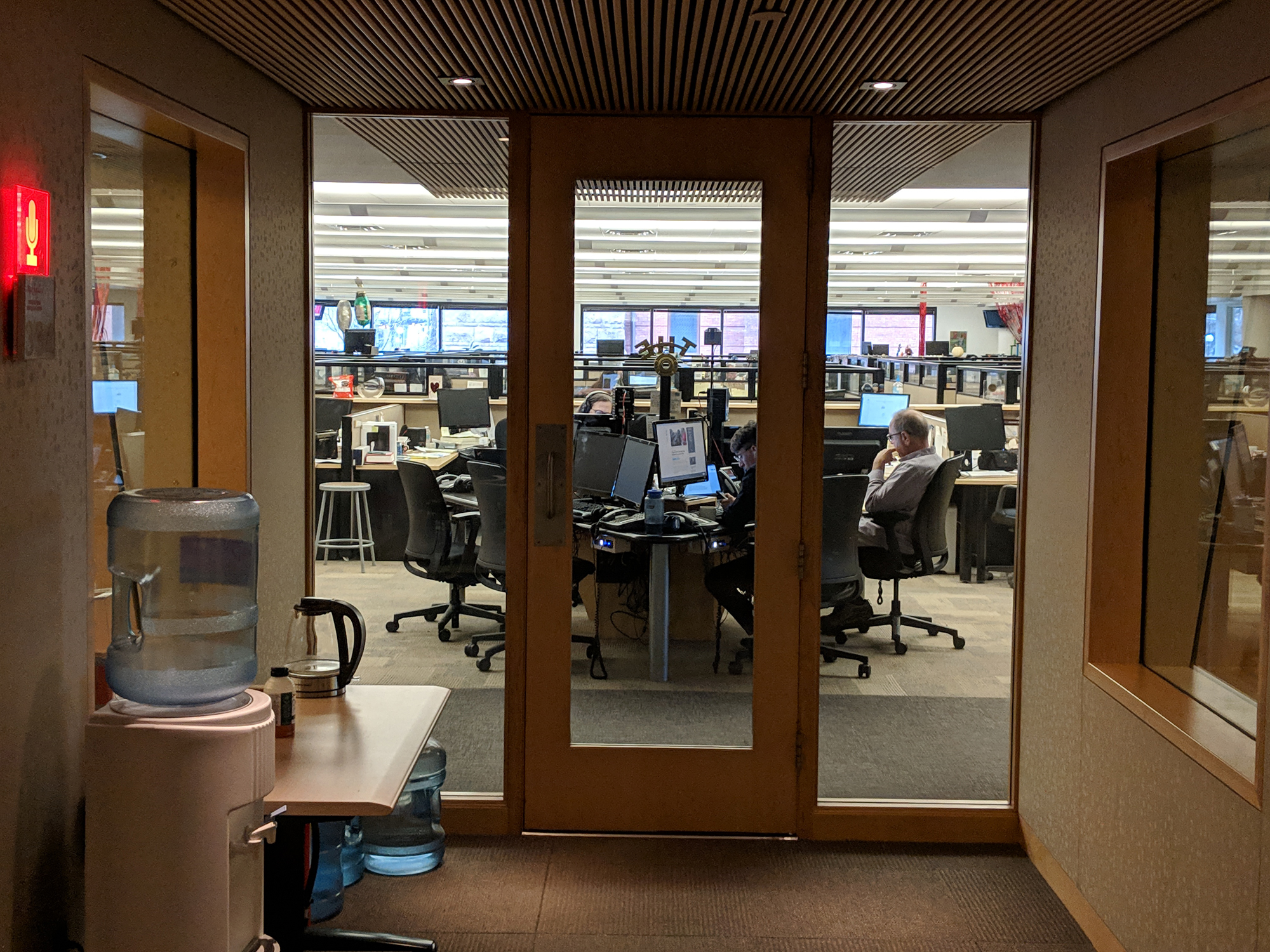 Wednesday Jan. 2, 2019
(Subject to change as events dictate. This page is updated throughout the day.)
9 a.m. – MPR News with Kerri Miller
The number of countries armed with nuclear weapons continues to grow, even as the U.S. threatens to pull out of international non-proliferation treaties. That seems ominous. But is it? Are we entering an era of arms control without formal agreements? And how does North Korea and a possible second summit between Kim Jon-Un and President Trump factor in?
Guests: John Mueller, Woody Hayes Senior Research Scientist and adjunct professor or political science at Ohio State University; Lynn Ruston, VP of Global Nuclear Policy at the Nuclear Threat Initiative; Sung-Yoon Lee, professor in Korean studies at Tufts University.
10 a.m.- 1A with Joshua Johnson
The power of suburban voters. Republican candidates and incumbents for suburban districts across the country took on huge losses in November. The Washington Post's Dan Balz reported that "[i]f the enthusiasm for Trump in rural and small-town America constituted the story after 2016, the revolt against him in the suburbs, led by female voters, has become the story of the 2018 elections."
So what do these voters care about? Vox reports that they definitely aren't keen on President Trump. But like every other voting demographic, they have a host of other concerns as well.
What are politicians doing to reach these suburban voters? How did these voters get politically active? Are these voters lost to Republicans forever?
Guests: Michael Mulcahy, political editor, Minnesota Public Radio; Andrew Schneider, politics and government reporter, Houston Public Media.
11 a.m. – MPR News with Angela Davis
What's ahead for Minnesota in the new year? MPR News host Angela Davis will talk with three guests about what to watch when it comes to Minnesota politics, arts, and economy in 2019.
Guests:Chris Farrell, Economics Commentator for MPR and Marketplace; Briana Bierschbach, Political Reporter, MPR News; Marianne Combs, Arts Reporter, MPR News.
12 p.m. – MPR News Presents
Tonya Allen of the Skillman Foundation in Detroit presents her plan to improve education, reduce poverty, revitalize cities, and restore the "American Dream."
1 p.m. – The Takeaway
Research shows more than half of older U.S. workers are being pushed out of longtime jobs before choosing to retire. We're talking ageism in the workplace; the private prison industry is profiting off of the Trump administration's expansion of migrant detention; a year-end look at the state of access to reproductive healthcare in this country. While Roe v Wade remains the law of the land, there have been efforts across the country this year to rollback reproductive rights for women; a look how effective Brazil's far right president Jair Bolsonaro will be at carrying out his conservative agenda after 13 years of leftist rule under the Worker's Party.
2 p.m. – BBC NewsHour
We speak to the brother of Paul Whelan, the American citizen being held in Russia, accused of spying; we speak to a senior Italian official who resigned over the anti-scientific policies of the far right government; and a Mexican mayor is shot dead on his first day on the job.
3 p.m. – All Things Considered
The House Democrats view of the shutdown; a look at anti-abortion legislation; a profile of Gavin Newsom; drama behind the U.S. drought map.
6:00 p.m. – Marketplace
Product reviews, banner ads, advanced search and holiday specials are things we expect to see when shopping online. It turns out the dark web has all of that, too.
6:30 p.m. – The Daily
Democrats have waited two years for a chance to investigate President Trump on their own terms. Starting tomorrow, they can. We look at how they plan to use — and not use — that power.
Guest: Jason Zengerle, a contributing writer for The New York Times Magazine.
7 p.m. – The World
Will the shutdown end? Everyone is watching to see what happens at the 3PM meeting today, The World's newsroom included. At issue, of course, is the Border Wall, which the President demands and the Democrats have so far refused. We'll have the latest from Washington.
And we'll take the conversation about Trump's wall global. First, to Mexico to hear how people there view the controversy over the proposed border wall and how it's to be paid for. And we talk with an Israeli and a Palestinian, about the West Bank wall that has divided their two peoples. In the past, Donald Trump has praised the Israeli-built wall. We'll hear from people who have lived on opposite sides of it.
Also, we learn about two women in India who made history today. They entered the Sabarimala temple in Kerala, India, which was historically closed to women of "menstruating age" – defined as between 10 and 50. India's Supreme Court overturned that ban but protesters then attacked women and stopped them from going in. We'll hear about the first women to gain access to the temple earlier today.
8 p.m. – Fresh Air
Punishment without Crime. Terri Gross talks with former federal public defender Alexandra Natapoff. Her new book is about our massive misdemeanor system which she says traps the innocent, punishes the poor, and makes America more unequal. She's now a law professor at the University of California, Irvine.