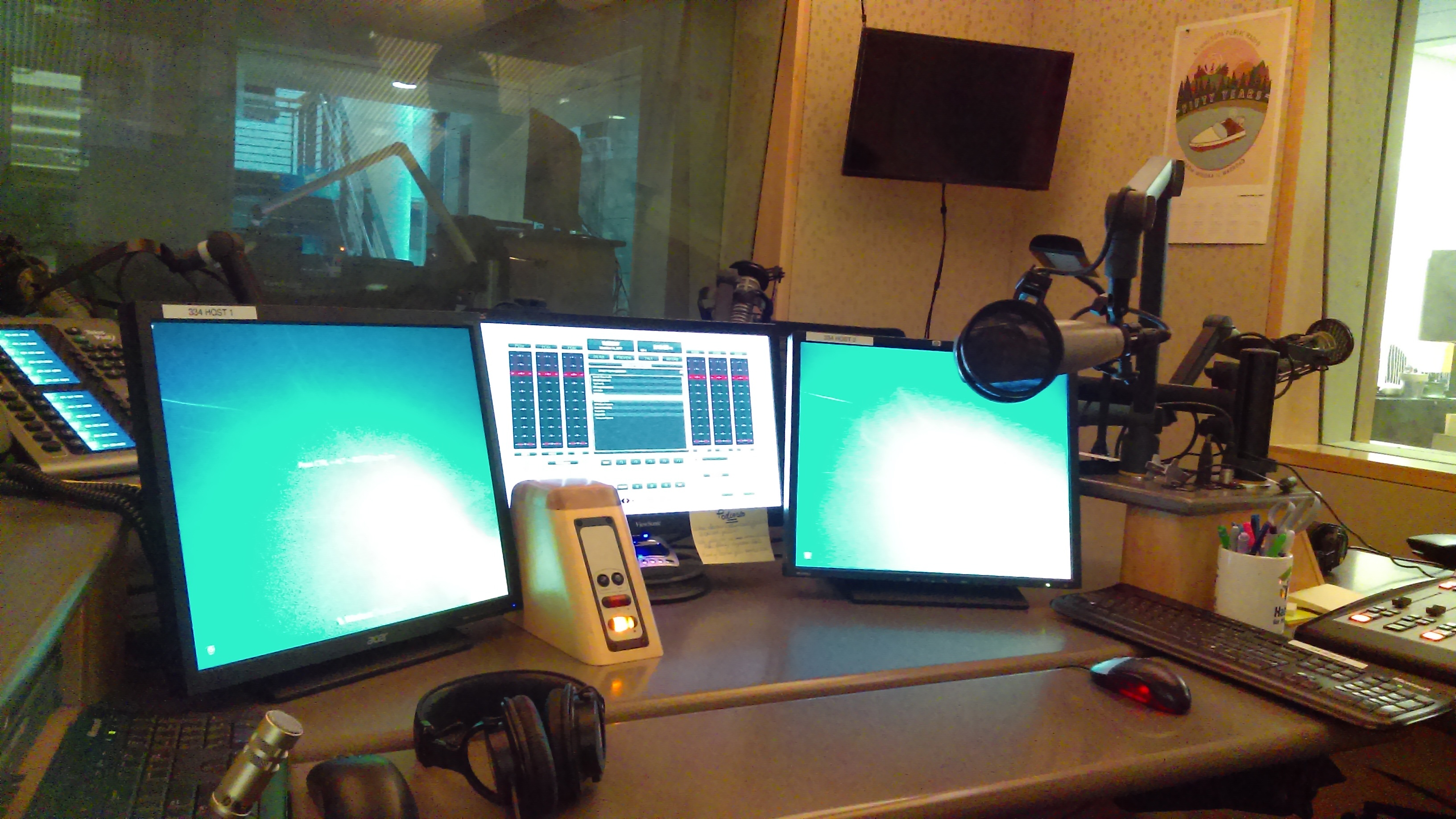 Monday Jan. 28, 2019
(Subject to change as events dictate. This page is updated throughout the day.)
9 a.m. – MPR News with Kerri Miller (Tiffany Hanssen hosts)
The shutdown redux.
All right, kids! Stuck with me again this week @ 9 am filling in for @KerriMPR on @MPRnews (91.1 FM TC, or online at https://t.co/p9bTPx2YiQ. Tomorrow is ALL POLITICS: @kenrudin @AaronBlake and @AndraGillespie. Have any ideas for a wall/shutdown compromise? Call in! 800-242-2828.

— Tiffany Hanssen (@tiffanyhanssen) January 28, 2019
10 a.m.- 1A with Joshua Johnson
America's longest ever government shutdown is over. But the damage from the stalemate is expected to last for many weeks. And there's no guarantee that those affected won't again face being furloughed.
Guests: Gabby Orr, White House reporter, Politico; Sally Katzen, Former administrator, Office of Information and Regulatory Affairs, Office of Management and Budget under President Clinton; Patrick Madden, senior reporter, WAMU
11 a.m. – MPR News with Angela Davis
Nationally, rural areas are losing prenatal and labor and delivery services, and Minnesota is part of that trend. But researchers are just starting to look at what this means for the health of mothers and their babies.
There are a lot of gaps in our understanding of what it means to be pregnant and giving birth in rural Minnesota, though initial published research suggests that the outcomes for moms and babies is worse when prenatal and labor and delivery services are lost.
Guests: Catharine Richert, MPR News reporter; Katy Kozhimannil, associate professor at the University of Minnesota's Division of Health Policy and Management, and director of research at the Rural Health Research Center; John S. Cullen, a family physician in Valdez, Alaska, and president of the American Academy of Family Physicians.
12 p.m. – MPR News Presents
A new Intelligence Squared debate. The debate motion: Ten years after the global financial crisis, the system is safer.
FOR: Neel Kashkari, president, Federal Reserve Bank of Minneapolis & former assistant secretary, U.S. Treasury Department and Jason Furman, former chairman, Council of Economic Advisers & senior fellow, Peterson Institute.
AGAINST: Kenneth Rogoff, American economist & professor, Harvard University and Gillian Tett, U.S. Managing Editor, Financial Times.
1 p.m. – The Takeaway
The Trump Administration is beginning to roll out the most sweeping and significant asylum policy change in recent history; while the U.S., Canada, and many other Latin American countries are backing Juan Guaido [guay DOH] as the leader of Venezuela, Turkey, China and Russia continue to support President Nicolas Maduro; Takeaway a look at the opening day of tax season and how both the shutdown, though now over, and the new tax law are impacting confusion and frustration around filing.
2 p.m. – BBC NewsHour
New warnings about the threat of famine in Yemen, as a ceasefire between the government and Houthi rebels comes under pressure. In China, a prominent human rights lawyer who defended some of the country's most marginalized groups, has been jailed. The problem of heroin in the South African townships.
3 p.m. – All Things Considered
Weather woes is us; a profile of Theresa May; Caldecott and Newbery winners; an American anthem: Born this Way
6:00 p.m. – Marketplace
Apple's revenue in China was cut unexpectedly this past quarter because of poor iPhone sales And Apple fans in China have something to say about it.
6:30 p.m. – The Daily
The special counsel's indictment of Roger J. Stone Jr. contains details as over the top as Mr. Stone himself, revealing, for instance, that he encouraged an associate to use a tactic straight from "The Godfather." But the indictment — which shows the most direct link yet between the Trump campaign and WikiLeaks — is wholly serious.
Guest: Mark Mazzetti, a Washington investigative correspondent for The New York Times.
7 p.m. – The World
Kim Jong Un and Donald Trump: They'd like to meet. Maybe in Vietnam, where the US fought a war, and later signed a peace deal. That's got to be appealing to North Korea's dictator. Kim wants to sign a deal that formally ends his country's war with America. And Vietnam has already put out the welcome mat.
8 p.m. – Fresh Air
Journalist Will Hunt has a fascination with what's under the earth, from sewers to subway tunnels, caves and catacombs. He's written the new book Underground: A Human History of the Worlds Beneath our Feet.