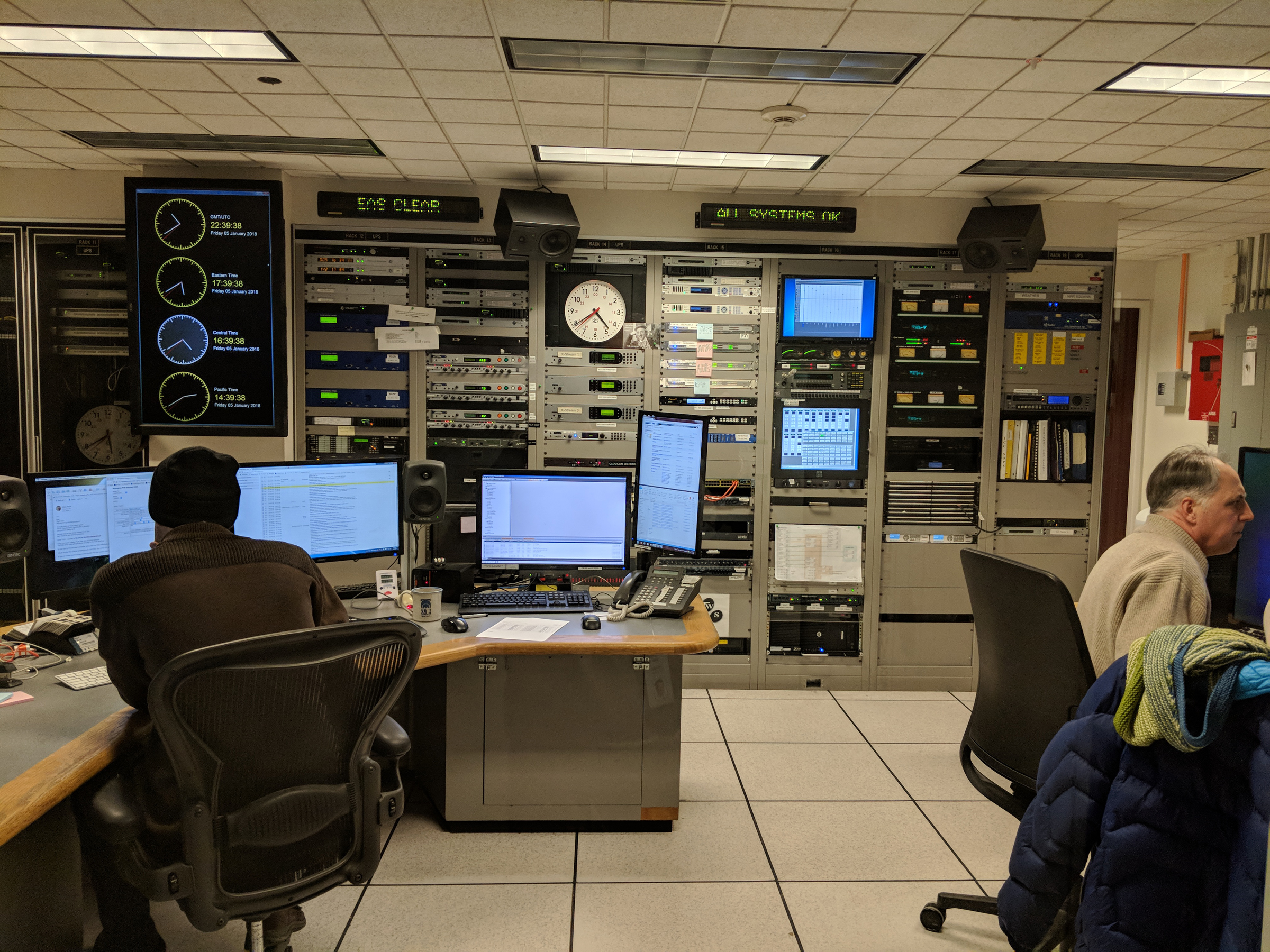 Monday February 11, 2019
(Subject to change as events dictate. This page is updated throughout the day.)
9 a.m. – MPR News with Kerri Miller
Political Junkie Ken Rudin will talk about the potential success of Midwestern candidates in a presidential election.
9:20 a.m. – MPR News host Kerri sat down with Mahzarin Banaji to talk about her implicit bias research and how each of us can work on being better humanitarians.
10 a.m.- 1A with Joshua Johnson
Do facts matter when the president of the United States regularly ignores them? That's the question at the heart of the work PolitiFact and other fact-checking organizations are doing these days. But some critics have pushed back against the proliferation of checking.
Guests: Giovanni Ciampaglia, assistant professor of Computer Science and Engineering, University of South Florida; Aaron Sharockman, executive director, Politifact; Kelly McBride, media ethicist & vice president of Academic Programs, The Poynter Institute.
11 a.m. – MPR News with Angela Davis
On Sunday, Amy Klobuchar announced her candidacy for president. scheduled on Boom Island in Minneapolis. political science professor David Schultz will join host Angela Davis to talk about her career.
11:20 a.m. – Minnesota is facing what some would call a crisis in the classroom. There is shortage of teachers of color at a time when the student population is becoming more diverse each year. Analysis from the Star Tribune shows that most students in Minnesota won't ever have a teacher of color. We know students are more likely to succeed when they see teachers that look like them. So what can be done to address the problem?
Guests: Abdul Wright – 2016 Minnesota Teacher of the Year and teacher at Best Academy in Minneapolis; Keith Mayes, professor of African American and African studies at the University of Minnesota
12 p.m. – MPR News Presents
A new debate from the Intelligence Squared series: "Should we bring back extinct creatures?"
NO: Dr. Ross MacPhee of the American Museum of Natural History and Dr. Lynn Rothschild, an evolutionary biologist.
YES: Stewart Brand, co-founder of Revive and Restore, and Dr. George Church, a professor of genetics at Harvard and MIT and founder, Personal Genome Project.
1 p.m. – The Takeaway
A former nun shares her story of abuse in the Catholic Church.
2 p.m. – BBC NewsHour
Iran marks 40 years since the Islamic revolution with a belligerent speech from the country's president; while the US pushes for peace in Afghanistan, the Pentagon is stepping up attacks against the Taliban.
3 p.m. – All Things Considered
Mr. Trump goes to El Paso; science ethics in China; race and medicine; elderly veteran suicide.
6:00 p.m. – Marketplace
A conversation with Boeing's CEO on trade, taxes and the future of manufacturing.
6:30 p.m. – The Daily
The humanitarian crisis in Venezuela is worsening as President Nicolás Maduro refuses to give up power and blocks food from entering the country despite widespread shortages. Here's a look at why, in Mr. Maduro's mind, giving up control of food means giving up power.
Guest: Nicholas Casey, the Andes bureau chief for The New York Times.
7 p.m. – The World
What's behind the latest stumbling block to the negotiations in Washington over border security?Democrats are pushing for a cap on the number of immigrants detained by ICE, the Immigration and Customs Enforcement agency. So why is that coming up now, with just four days before the deadline that could cause a new government shutdown? Host Marco Werman finds out more from Liz Martinez of Freedom for Immigrants, a group that advocates for migrant detainees.
The World's Orla Barry reports on the rise of anti-immigrant sentiments in Hungary, spearheaded by the country's prime minister Viktor Orban. US Secretary of State Mike Pompeo met with Orban today in Budapest. This is the first report in our series this week focusing on Hungary.
Plus, today is the 40th anniversary of a key date in Iranian history. On this day in 1979, the Ayatollah Khomeini took power. Marco asks two Iranians under the age of 40 what this anniversary means to them.
And The World's Carolyn Beeler is traveling with a climate change research expedition to Antarctica. And that means crossing one of the roughest stretches of ocean in the world – the notorious Drake Passage.
Carolyn takes us along for the ride.
8 p.m. – Fresh Air
Christie Aschwanden is the lead science writer for Nate Silver's site FiveThirtyEight, and is a former health columnist for The Washington Post. Her new book is called Good To Go, examining the physiology that helps us adapt to and recover from exercise, and what the new science of recovery has to say about which approaches are effective. She's also an athlete who was a high school state champion in the 1600 meter run, and a national collegiate cycling champion.
8:30 p.m. – For over 14 years Adam Savage and Jamie Hyneman co-hosted Mythbusters, the popular TV show that used engineering and science to test out the validity of myths, urban legends and movie scenes. Savage and Hyneman left the show in 2016 but Adam Savage is back with a new show called Mythbusters Jr. on the Science Channel. This time he shares hosting duties with six teens. Before Mythbusters, Adam Savage was a special effects designer and fabricator. He's worked at George Lucas's Industrial Light and Magic as a model maker for movies like Star Wars: Attack of the Clones and Galaxy Quest.