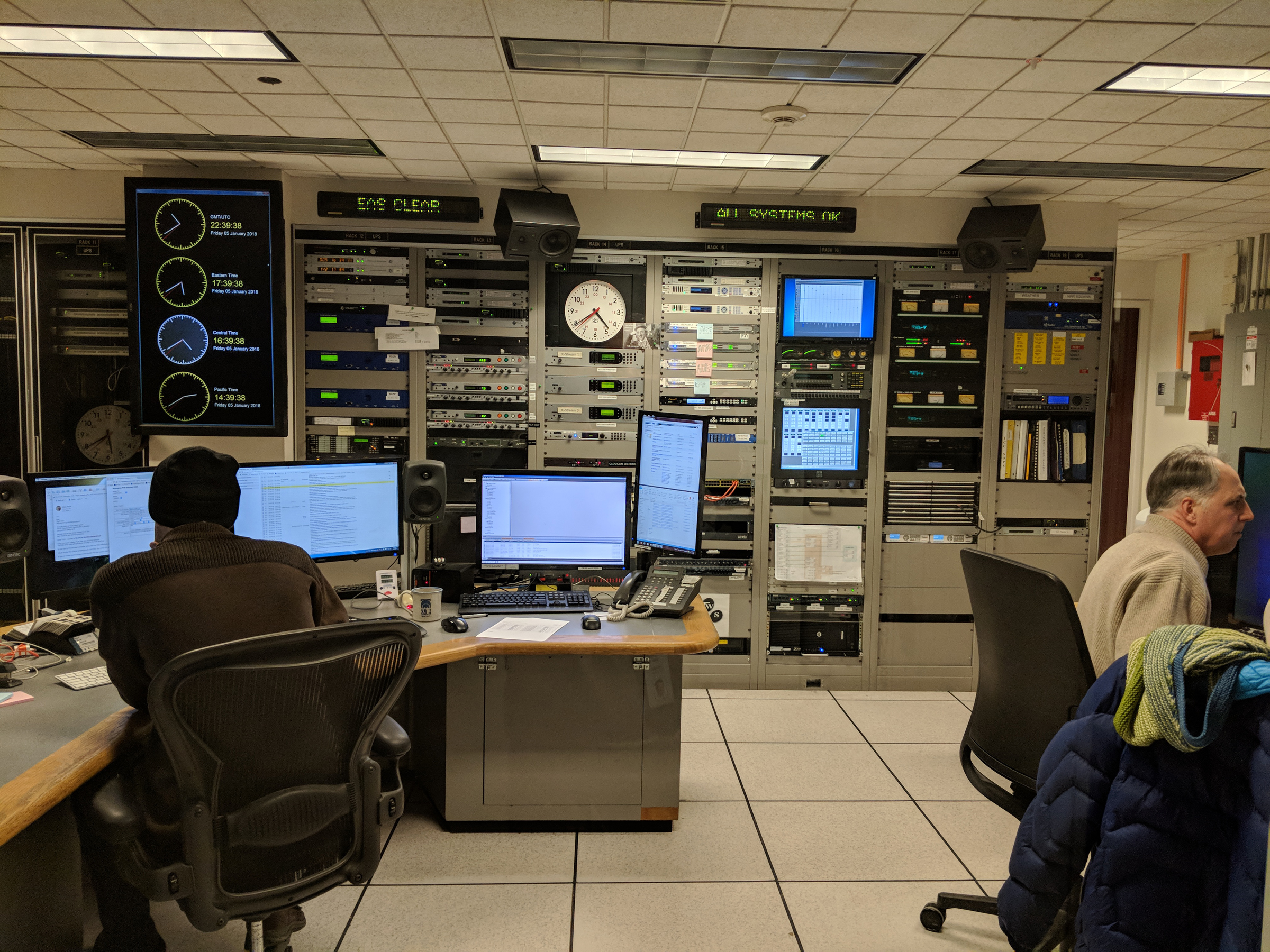 Tuesday Feb. 26, 2019
(Subject to change as events dictate. This page is updated throughout the day.)
9 a.m. – MPR News with Kerri Miller
Author Marlon James has called his recent book, "Black Leopard, Red Wolf," the African "Game of Thrones." The novel, which takes place in pre-colonial Africa, is full of African history, mythology and imagery.
As part of her Talking Volumes series, MPR News host Kerri Miller spoke with James at the Fitzgerald Theater in St. Paul. They discussed African mythology, finding one's literary voice and the movie adaptation of "Black Leopard, Red Wolf" already in the works.
10 a.m.- 1A with Joshua Johnson
President Trump is set to embark on what he claims will be a "tremendous summit" with North Korean leader Kim Jong Un, but critics are skeptical that he'll be able to convince the millennial dictator to relinquish the country's nuclear weapons.
Guests: Franco Ordoñez, White House Correspondent, McClatchy Washington Bureau; Shawn Donnan, senior writer, Bloomberg; Susan Glasser, staff writer, The New Yorker; Sheila Smith, senior fellow for Japan Studies, Council on Foreign Relations.
11 a.m. – MPR News with Angela Davis
When Pew Research asked Americans where they find meaning in life, one of the most common answers was friendship. They found that adults who had strong friendships were more likely to report being highly satisfied with their lives. But making friends as an adult can be hard. We're busy. We're tired. And most of us just don't know where to start.
Guests: Darren Johnston, board member Break the Bubble; Shasta Nelson, author, speaker and friendship expert.
12 p.m. – MPR News Presents
Pulitzer Prize-winning editorial writer Art Cullen of the Storm Lake Times in Iowa speaks at the Westminster Town Hall Forum about what's happening to Midwest small towns, and small newspapers. He won the 2017 Pulitzer Prize for editorials about farming practices polluting the water.
1 p.m. – The Takeaway
On January 1, 2018, China stopped accepting any recycled plastic and unsorted scrap paper from overseas and is now executing plans to ban most other waste set to be recycled. Now, the U.S. is seeing the consequences.
In 2014, a federal court order required that thousands of New Yorkers with severe mental illness should have the chance to live independently in supported housing. Now, Frontline and ProPublica are exploring what's happened to the individuals moved from adult homes to apartments and why for some, the transition proved deadly.
On Friday, Christopher Paul Hasson, a Coast Guard lieutenant and white nationalist, was arrested on charges of illegal drug and weapons possession. Hasson was allegedly planning to kill a number of journalists, judges, professors, and Democratic politicians according to the court filing. Why wasn't it a bigger story last week?
And The Takeaway talks to directors Dyana Winkler and Tina Brown about the making of the United Skates film, how skating came to be so segregated, and what it's future might hold as roller rinks close.
2 p.m. – BBC NewsHour
The Australian Cardinal, George Pell, has been convicted of sexually abusing two boys in Melbourne Cathedral.
Pakistan has condemned an Indian airstrike targeting a militant camp on its territory.
Tesla's Elon Musk is in trouble again over a new tweet.
3 p.m. – All Things Considered
Peace on the Korean peninsula; cancer is a fulltime job; Vietnam as a role model; drug company CEO hearing.
6:00 p.m. – Marketplace
In part one of a three part series looking at why no Wall Street CEO served jail time after the 2008 financial crisis, a look back at previous financial crises.
6:30 p.m. – The Daily
Three decades ago, the highest honor at the Academy Awards was given to a movie about a white passenger learning to love her black chauffeur. Sunday night, the same award was given to a film about a white chauffeur learning to love his black passenger. We look at Hollywood's obsession with fantasies of racial reconciliation.
Guest: Wesley Morris, a critic at large for The New York Times and a host of the podcast "Still Processing."
7 p.m. – The World
President Trump has landed in Vietnam for a summit with North Korean leader Kim Jong-Un. They're expected to focus their discussions on North Korea's nuclear weapons program, but there's speculation that Trump and Kim could agree to declare an official end to the Korean War. The World's Carol Hills speaks with Sung Yoon Lee of the Fletcher School of Law and Diplomacy about what it would mean to move beyond the armistice signed more than 65 years ago.
Also today, a rare, unfiltered look inside North Korean life. Australian Alek Sigley is a master's student at North Korea's most elite university, Kim Il Sung University. His status as a student gives him open access to explore Pyongyang, even more freely than diplomats can. The World's Patrick Winn reports.
And, a visit to a hair salon that caters to Muslim women. WGBH's Gabrielle Emanuel reports that specialized salons make it easy for women who wear the hijab to get their hair done.
8 p.m. – Fresh Air
Terry Gross talks with Pamela Adlon. Her FX series Better Things begins Season Three this week, following 15 months of hiatus. After the allegations surfaced of sexual misconduct involving her co-creator, writer and friend Louis C.K. – allegations he admitted – Adlon severed ties with him and now writes, directs and stars in the show.