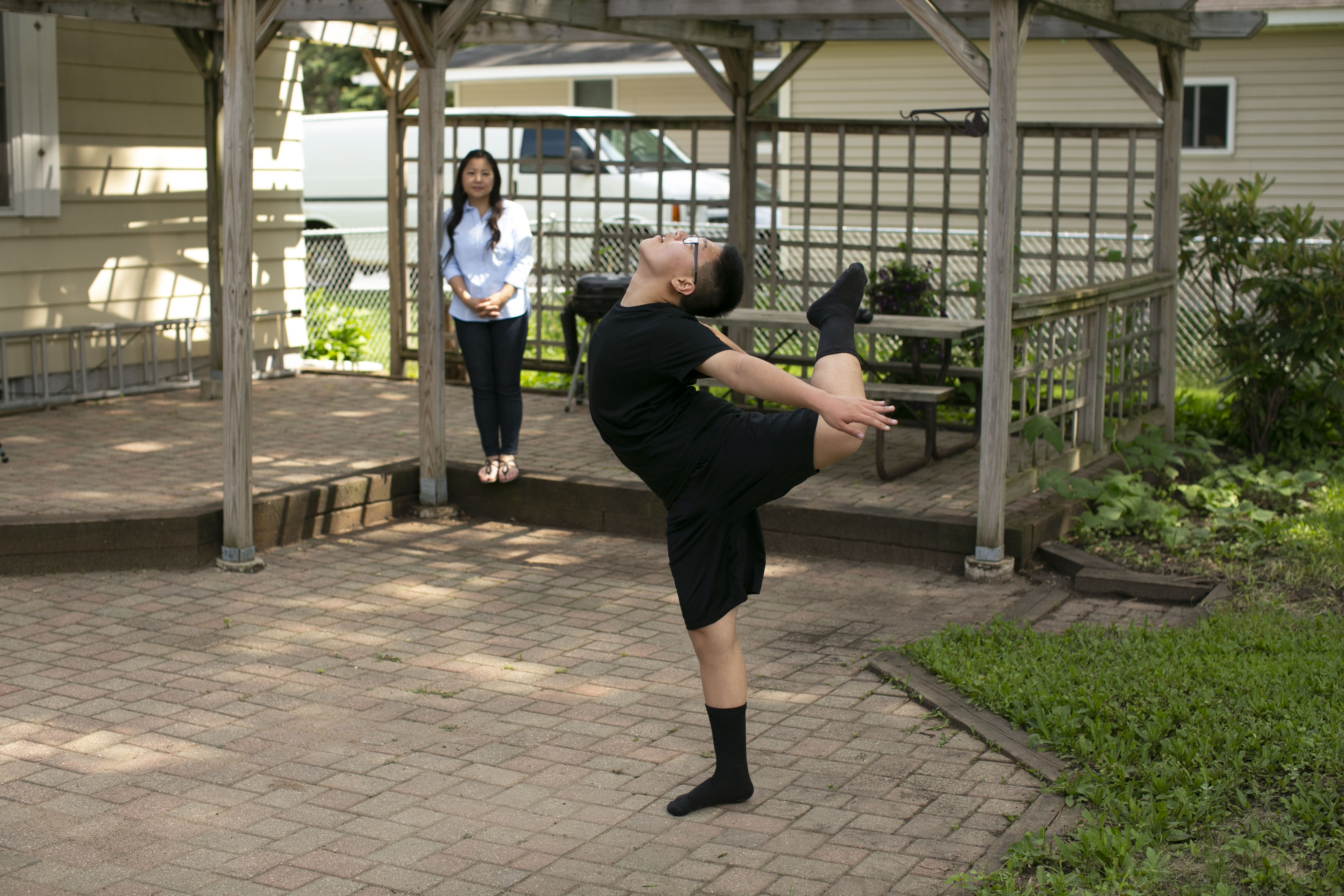 The Minnesota State High School League, the organization that controls high school sports here, is giving up its opposition to allowing boys to be on competitive dance teams in high school.
The decision comes after the 8th Circuit Court of Appeals said in March that the League needed to show that girls in Minnesota high schools presently lack athletic opportunities in order to justify banning boys from a girls team. The court said the MSHSL didn't.
It ruled in the case of two boys — Dmitri Moua, 16, in Roseville and Zachary Greenwald, a dancer in Hopkins who challenged the gender-exclusive make up of competitive dance teams.
In a memo to athletic directors on Friday evening, the MSHSL said it settled the cases by allowing boys onto the teams if they survive the tryouts.
In light of the recent decision by the Eighth Circuit Court of Appeals, the Minnesota State High School League has agreed to a settlement of the recent lawsuit that will allow boys to participate in competitive dance team beginning with the 2019-20 season.

The Minnesota State High School League has long been a leader in providing opportunities for males and females in both athletics and activities, as evidenced by the participation numbers in Minnesota high school athletics.

This settlement avoids protracted litigation and allows the MSHSL to work in partnership with our member schools and the Minnesota Association of Dance Teams (MADT) to prepare for the upcoming competitive dance team season.

The MSHSL is grateful for the partnership and involvement of the MADT and our member schools, who have been key partners in providing outstanding opportunities in competitive dance and developing competitive dance team into the sport it is today.
The Pacific Legal Foundation filed the suit on behalf of the boys, claiming the MSHSL policy violates the 14th Amendment and "relies on outmoded stereotypes for boys and girls in its decision to prohibit boys from competing in Dance Team."