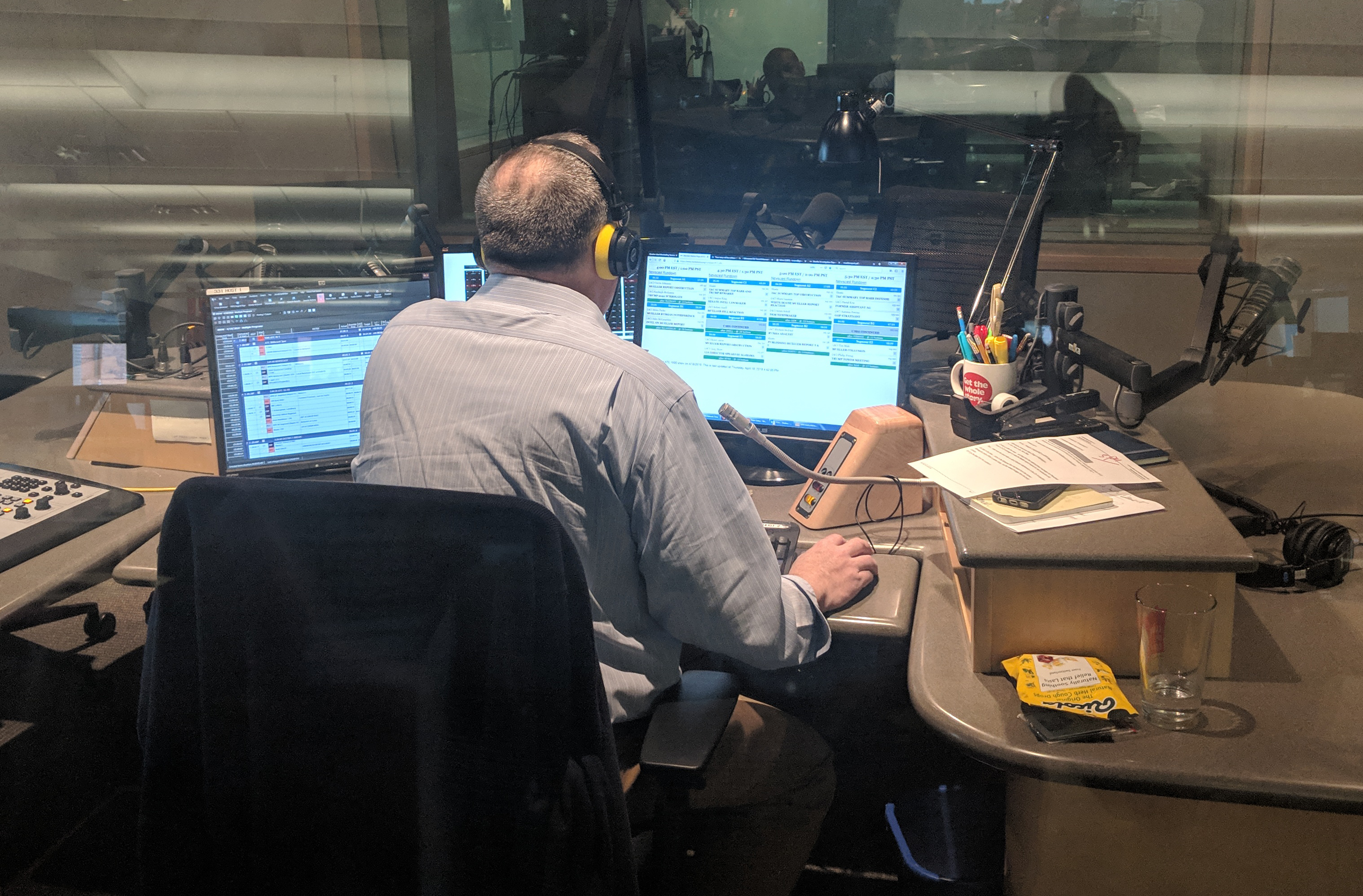 No NewsCut posting today. Vacation day.
Monday April 22, 2019
(Subject to change as events dictate. This page is updated throughout the day.)
9 a.m. – MPR News with Kerri Miller
MPR News' Kerri Miller will speak with the Political Junkie and two law experts about what we learned from the Mueller report and where we go from here.
Guests: Ken Rudin, the Political Junkie; Nick Akerman, Former federal prosecutor and was a member of the Watergate prosecution team; Stephen Vladeck is the A. Dalton Cross professor in law at the University of Texas School of Law.
10 a.m.- 1A with Joshua Johnson
When you picture the drug ketamine, you might think of that stoner you knew in high school or a bunch of people popping pills in neon-lit clubs. But do you ever picture a dentist's office? Ketamine is often used as an anesthetic for procedures on people's teeth. And it's a multi-tasker. The Food and Drug Administration recently approved Spravado, a drug based on ketamine, called esketamine, to treat depression via a nasal spray.
How do we treat an illness that affects millions of Americans? And why does it seem to be so challenging to find things that help?
Guests: Dr. Gary Sachs, associate clinical professor in psychiatry at Harvard Medical School; Dr. Demitri Papolos, co-director of the Program in Behavioral Genetics and associate professor of clinical psychiatry at the Albert Einstein College of Medicine at the Montefiore Medical Center; Alice Levitt, writer covering medicine, travel and food.
11 a.m. – MPR News with Angela Davis
A new podcast from American Public Media, Field Work, will have frank conversations with farmers and other members of the agriculture community about what it means to be green in farming.
Guest: Zach Johnson, host
12 p.m. – MPR News Presents
On Earth Day, broadcast of a new APM "Water Main" special, "Just Eat It: Why Food Waste Matters." It presents the environmental challenges of food production and waste in a way that entertains and inspires change, rather than guilt. Agriculture accounts for two-thirds of the nation's fresh water use and half its land use. Despite this massive investment, America wastes 40 percent of its food. This new special explores the resources used to grow food — and what we can do to ensure they're not squandered — with engaging stories and helpful tips for grocery shopping, using leftovers and organizing the refrigerator.
1 p.m. – The Takeaway
The House passes a new version of the Violence Against Women Act. Could it close a deadly legal loophole? Plus, we speak with the former principal of Columbine High School 20 years after the shooting that killed 13 people.
2 p.m. – BBC NewsHour
The number of dead in Sri Lanka's Easter Sunday bomb attacks on churches and hotels, has risen to 290 people; from playing the Ukrainian President as a joke on TV, to becoming the Ukrainian President in real life: Volodymyr Zelensky, has won the presidential election with more than seventy percent of the vote.
3 p.m. – All Things Considered
The latest testimony from the Noor trial; climate change education in Alaska; election impasse in Thailand; Google an AI.
6:00 p.m. – Marketplace
Last month, the Midwestern United States experienced devastating floods. A million acres of farmland went under water and the region's farmers are facing some difficult decisions about what to do next.
6:30 p.m. – The Daily
The most interesting figure in the Mueller report may be the man who was hired to protect President Trump, but turned out to be the most damaging witness against him. We look at the role of Donald F. McGahn II, the former White House counsel.
Guest: Michael S. Schmidt, who has been covering the special counsel investigation for The New York Times.
7 p.m. – The World
The brutality of the Easter Sunday bombings in Sri Lanka is clear in the voices of the people who witnessed the events. A wave of suicide bombings at hotels and Christian churches there killed 290 people and injured 500 more. Reporter Aurora Almendral is in Colombo and tells us the stories of people who survived the bombings.
Sri Lankan authorities are blaming a little-known local jihadist group, National Thowheed Jamath. The attacks come 10 years after the end of Sir Lanka's civil war, in which suicide bombings were a frequently used tactic. The BBC's Azzam Azeem explains the ethnic, religious and political complexities in Sri Lankan society that are the backdrop for this weekend's attacks.
And, host Marco Werman talks with a member of the Christian community in Colombo about the experiences of the Christian minority there.
Outside of Sri Lanka, we're following reaction to the landslide election of comedian Volodymyr Zelenskiy as president of Ukraine. The vote is widely seen as a rebuke of incumbent president Petro Poroshenko and establishment politics in Ukraine in general. We look at what a Zelenskiy presidency will mean for hostilities between Ukraine and Russia over Crimea.
8 p.m. – Fresh Air
The deadly collisions of two U.S. Navy destroyers with large commercial ships in 2017. A talk with ProPublica's T. Christian Miller, part of an investigative team that found chronic understaffing and other problems affecting the 7th fleet, one of our country's most strategic lines of missile defense.