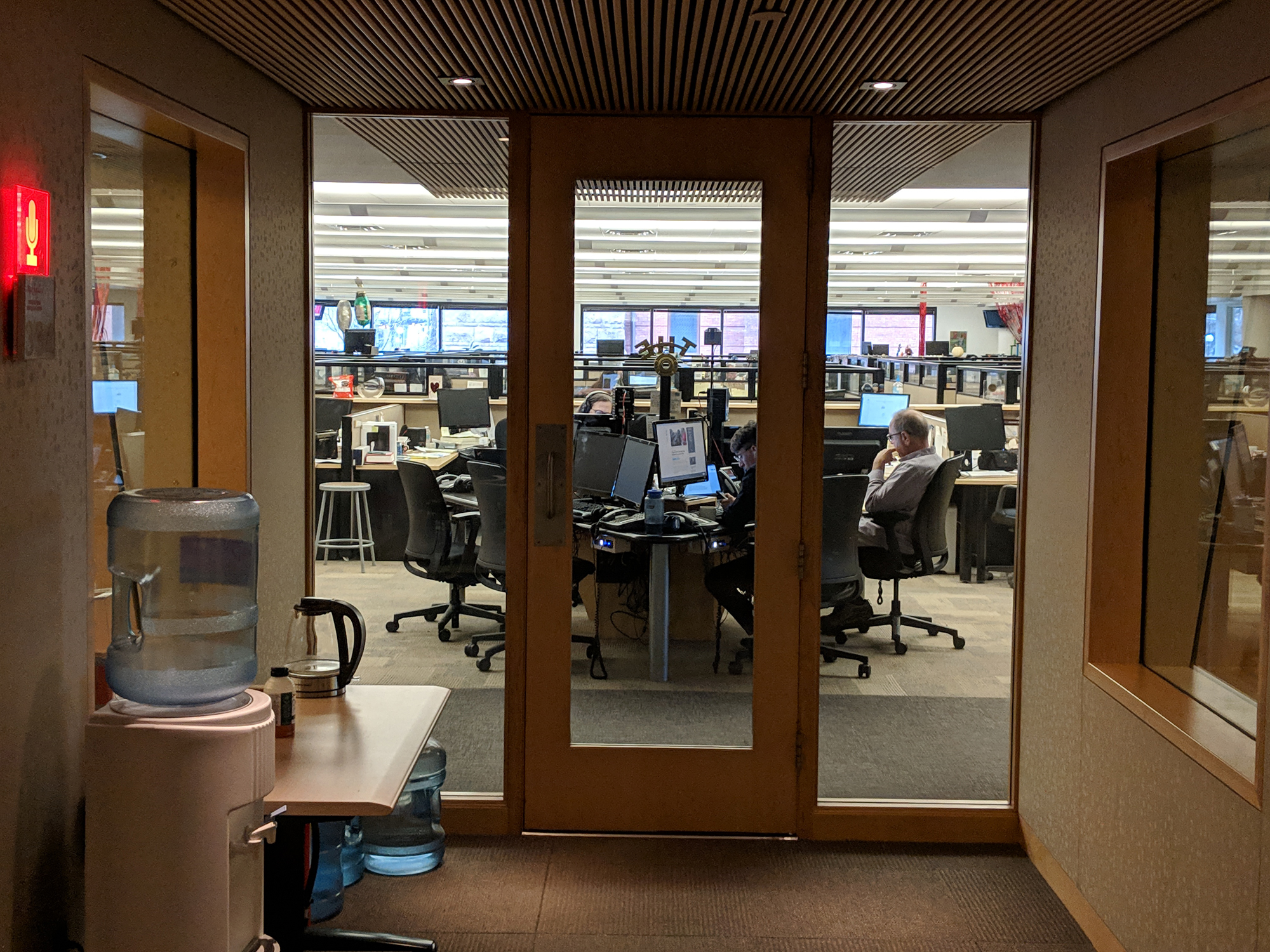 Wednesday April 10, 2019
(Subject to change as events dictate. This page is updated throughout the day.)
9 a.m. – MPR News with Kerri Miller
Why do so many working-class white Americans support policies that are harmful to their health? That's the question at the heart of sociologist and psychiatrist Jonathan Metzl's new book, "Dying of Whiteness." Using case studies, Metzl looks at how cultural issues associated with "whiteness" encourage voters to adopt political views that undermine their wellness.
10 a.m.- 1A with Joshua Johnson
With potential indictments for bribery and breach of trust pending, after about a decade in power, Benjamin Netanyahu's fate as Israel's prime minister is in question.
We talk about the outcome of the Israeli election, the history of Iran's Revolutionary Guards and what the new foreign terrorist organization designation means for US-Iran relations.
Guests: Aaron David Miller, vice president and distinguished scholar, Woodrow Wilson International Center former U.S. Middle East adviser in Republican and Democratic administrations; Robin Wright, analyst and fellow, Woodrow Wilson International Center; Negar Mortazavi, Iranian-American journalist and consultant editor, The Independent.
11 a.m. – MPR News with Angela Davis
TBA
12 p.m. – MPR News Presents
Climate Cast. Putting the April storm in context; business risks and opportunities with climate change; climate change and Minnesota's lakes and rivers.
1 p.m. – The Takeaway
On Tuesday, the House Judiciary Committee held a hearing on white supremacy and hate crimes on social media, including representatives from Facebook and Google. The hearing came weeks after the attack in New Zealand that was streamed live on Facebook and downloaded by thousands before it was taken down.
In September 2017, the Department of Justice announced a campaign to identify and denaturalize U.S. citizens who may have obtained their citizenship fraudulently. The Trump administration's efforts have focused so far on three men originally from Southeast Asia.
Six Republicans in the Georgia House of Reps last week filed legislation that would create state oversight of journalists. The bill would create a "Journalism Ethics Board" — housed at Grady J-School — requiring journalists to make copies of their notes and recordings of their interviews, and make them available upon request to any person interviewed.
The Associated Press has a new report on how conditions at government-funded housing for low-income people in the U.S. have been deteriorating, causing health issues, and failing inspections – especially in the South… And it seems landlords aren't facing repercussions.
The Takeaway talks to Shannon Hogan, broadcast host of the New York Islanders, about the strides women have made in giving voice to professional hockey commentary and analysis.
2 p.m. – BBC NewsHour
With Benjamin Netanyahu on course to form a new government – what are the lessons of Israel's election? Our regular climate change slot takes us to Costa Rica, a pioneer for electric cars. Global executions down by a third – so why are countries like the US and South Sudan bucking the trend?
3 p.m. – All Things Considered
Noor trial update; snowstorm hysteria; what the Israeli election means; Brexit postponed; infant rocker deaths; Alaska's shrinking oil revenue.
6:00 p.m. – Marketplace
A look into the mystery of America's high infrastructure costs. Compared to other countries, building trains and subways in the U.S. is incredibly expensive, and not many agree on the reason why.
6:30 p.m. – The Daily
Economic collapse, crumbling infrastructure, a contested presidential election — Venezuela was already in crisis. Then the power went out.
7 p.m. – The World
The current measles outbreak in New York City has a Ukraine connection: an annual pilgrimage that thousands of Orthodox Jews make to the eastern European nation may have helped the disease travel from Ukraine to the US. That, and the fact that Ukraine has been struggling with its own large measles outbreak for the past couple years.
Also, The World's Monica Campbell has an update on the Remain in Mexico program, which a federal judge recently blocked. The Trump administration program required asylum seekers to wait on the Mexican side of the border for their cases to be processed. Monica tells us how the program, and the judge's decision to block it, continues to impact the lives of migrants along the border.
And reporter Amy Bracken profiles a Haitian family whose members live in both Haiti and here in Boston, and explains how their lives would change if the Trump administration ends Temporary Protected Status for Haitians living in the US.
Plus, ahead of India's national election, we hear how a police chief in one Indian state is battling online misinformation. Her approach is surprisingly low-tech: street musicians and town criers educating the public.
8 p.m. – Fresh Air
Journalist Emily Bazelon is the author of the new book Charged: The New Movement to Transform American Prosecution and End Mass Incarceration. It's about how the increased power of local prosecutors has led to an uneven playing field for defendants and has helped lead to mass incarceration. She'll also discuss the movement to elect reform-minded prosecutors. Bazelon is a staff writer for the New York Times Magazine and teaches at the Yale Law school.