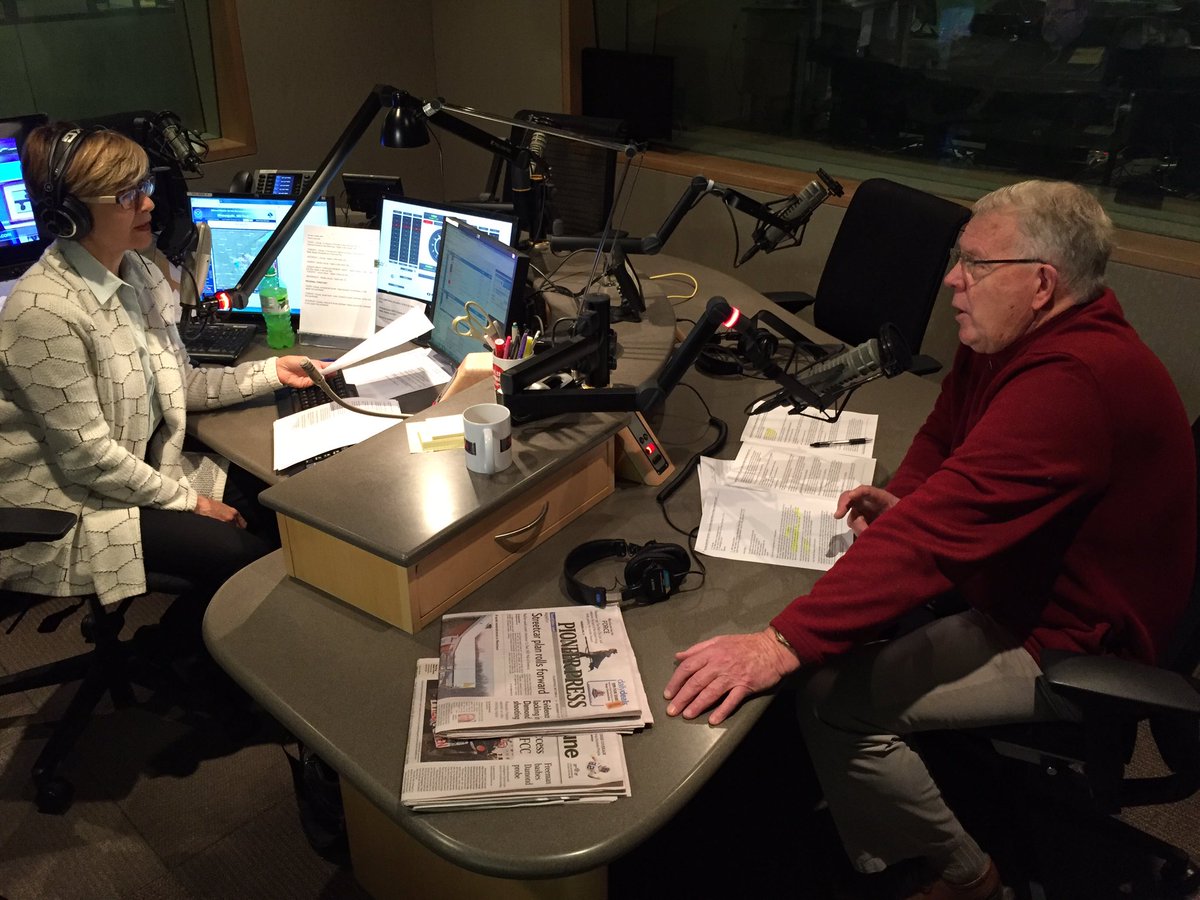 Friday April 12, 2019
(Subject to change as events dictate. This page is updated throughout the day.)
9 a.m. – 1A with Joshua Johnson
Domestic news roundup. Scientists finally capture the first image of a black hole. The president gets into trouble with the Dark Knight. The Mueller report has yet to see the light of day. But the Attorney General says the public will see it soon.
Guests: Anita Kumar, White House correspondent and associate editor, Politico; Josh Kraushaar, political editor, National Journal; Inez Stepman, senior policy analyst at the Independent Women's Forum.
10 a.m.- 1A with Joshua Johnson
International news roundup. Voting in India, the world's biggest democracy, is underway. Bibi is back, Julian Assange is arrested. And one young woman, dressed in white, leads thousands of Sudanese protestors as the army moves in to remove a 30-year president.
Guests: James Kitfield, senior fellow, Center for the Study of the Presidency and Congress; Susan Glasser, staff writer, The New Yorker; Abderrahim Foukara, Washington bureau chief, Al Jazeera.
11 a.m. – MPR News with Angela Davis (Mike Mulcahy hosts)
State lawmakers are about to take an eight-day break for Easter and Passover. With about a month to go when they get back, Democrats and Republicans are hoping to reach a deal with Gov. Tim Walz and avoid a special session. But there are big disagreements over lots of issues, including taxes, spending, transportation and health care.
Guests: House Speaker Melissa Hortman, D-Brooklyn Park, and Senate Majority Leader Paul Gazelka, R-Nisswa
12 p.m. – The Takeaway
Amy Walter interviews Cory Booker, Democratic presidential candidate.
Reparations has come up a lot recently as the Democratic candidates have been asked to weigh in on the issue. But the idea of reparations has a long history, Amy Walter explores that with The Takeaway's Tanzina Vega.
According to a two-year investigation by USA TODAY, The Arizona Republic and the Center for Public Integrity, over the past eight years, state lawmakers have introduced at least 10,000 bills that were written, almost entirely, by corporations, industry groups, or think tanks.
We all know how bills get passed, right? They teach that in schools. But there is one important part of the process that doesn't really get taught, which is the role that lobbyists play in the process.
1 p.m. – Science Friday
Einstein's theory predicted it, but he was skeptical it could exist. Now for the first time ever scientists have seen – and taken a picture of – a black hole. Plus: trying to heal a coral reef in an Arizona dome. Are there lessons for our changing seas?
2 p.m. – BBC NewsHour
What next for Sudan after the military coup? Protestors are still defying a curfew to call for a civilian transition, but how will that happen? Also, what's been called a humanitarian crisis at the camp crammed full of the families of Islamic State fighters?
3 p.m. – All Things Considered
The latest from the Noor trial; Minnesota tries to recover from the storm; the week in politics; mental health and the immigrant detainees; fetal heartbeat bills; a TV cheatsheet on the Game of Thrones.
6:00 p.m. – Marketplace
Showtime's series The Chi brings the South Side of Chicago to the small screen. Marketplace presents a conversation with the series' showrunner about keeping the story authentic, diversity in television, and her own journey to the top.
6:30 p.m. – The Daily
Prime Minister Benjamin Netanyahu of Israel has promised to assert sovereignty over dozens of Jewish settlements on the West Bank. For Palestinians there, that could mean the end of a decades-long struggle for a state of their own. We hear the perspective of one young man living on the West Bank.
7 p.m. – The World
A fight over Israeli expansion in the occupied West Bank. US-based Airbnb planned to take down listings for rental homes in settlements there. American Israelis, and the Israeli government, objected. AirBnB settled out of court, but the controversy continues.
8 p.m. – Fresh Air (David Bianculli hosts)
Remembering actor Seymour Cassel, who died on Sunday at the age of 84. He had roles in the new TV series "Heist," as well as the film "Lonesome Jim." Cassel had been acting in film and TV since 1959. He comes from a showbiz family. His mother was in Burlesque and he grew up backstage around chorus girls and sequins. In the 1960s, Cassel worked with director John Cassavetes and received an Oscar nomination for his work in Cassavetes' classic film "Faces." Cassel has appeared in dozens of films, including "The Royal Tennenbaums," "Rushmore," and "In the Soup."
8:30 p.m. – Comic, writer and actor Ray Romano has a comedy special on Netflix, Right Here Around the Corner, in which he returns to the comedy clubs where he got his start. He's best known for his popular sitcom that lasted nine years (1996-2005) Everybody Loves Raymond. He also co-created the short-lived and Peabody award-winning TNT show, Men of A Certain Age. And he had a recurring role in Parenthood. He also co-starring in the HBO series Vinyl, playing a record executive. The show was co-created by Martin Scorsese and Mike Jagger.