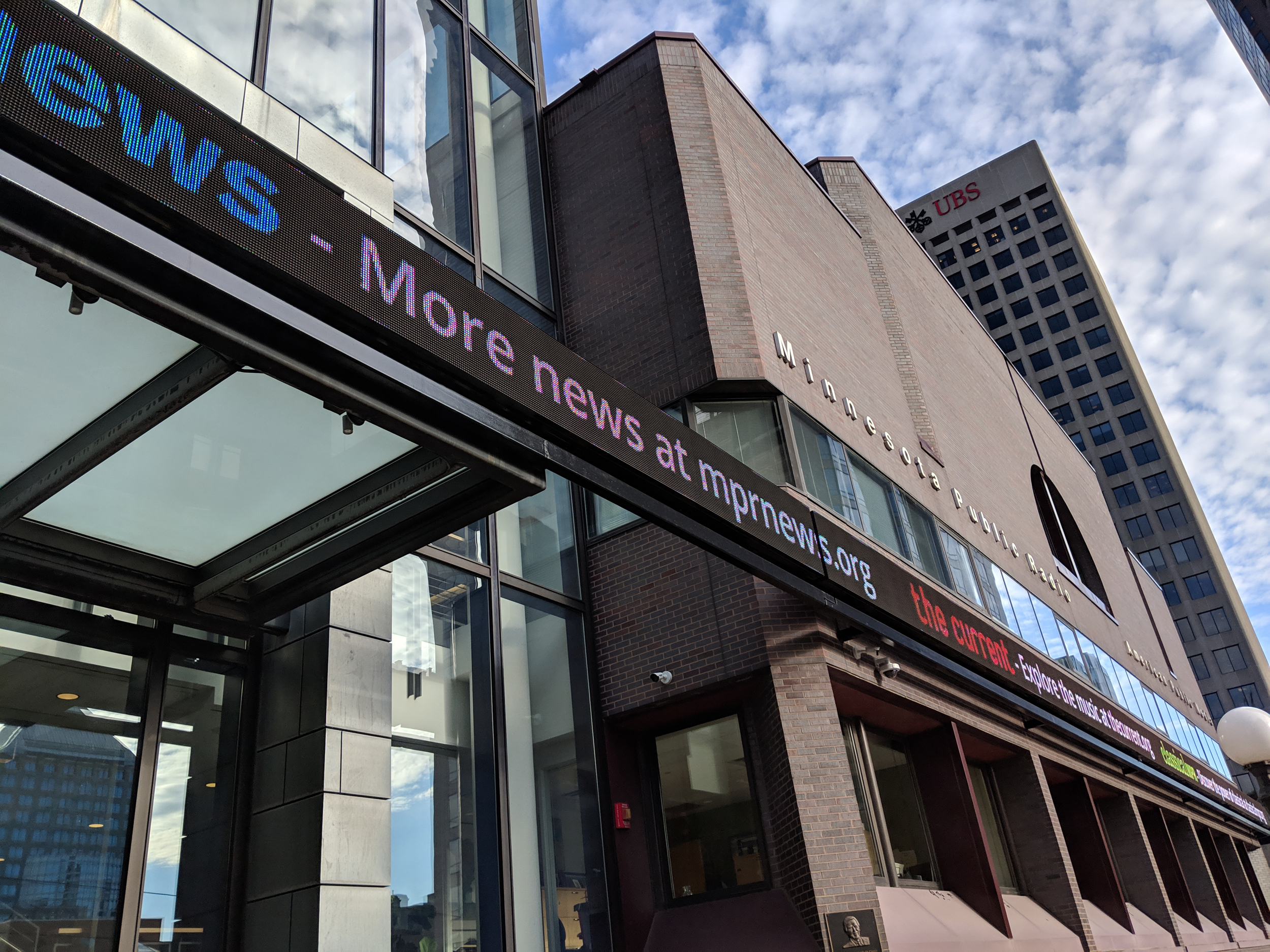 Monday April 15, 2019
(Subject to change as events dictate. This page is updated throughout the day.)
9 a.m. – MPR News with Kerri Miller
President Trump will be in town today to promote the tax law that took effect last year. His visit to Nuss Truck and Equipment in Burnsville also coincides with the deadline to file individual tax returns.
Guests: Caroline Bruckner, managing director of Kogod Tax Policy Center at American University;
Carl Davis,research director at the Institute on Taxation and Economic Policy, a non-profit, non-partisan policy organization
10 a.m.- 1A with Joshua Johnson
It's been said that it's nice to be important, but it's more important to be nice. Some parts of the country are well-known for their unique niceties: especially the Midwest and the South. But that sweetness is easily misread if you're not in the know. How do we say what we mean without being mean with what we say?
11 a.m. – MPR News with Angela Davis
Illegal opioids. Sextortion. Human trafficking. These are some of the crimes that federal agents investigate and prosecute in Minnesota. And for the first time, the leaders of those agencies are all women. MPR News Host Angela Davis chats with the U.S. Attorney for Minnesota, the FBI's special agent in charge of the Minneapolis field office, and the head of Homeland Security Investigations for Minnesota, North and South Dakota.
Guests: Erica MacDonald, U.S. Attorney for the District of Minnesota; Jill Sanborn, Special Agent in Charge for the FBI Minneapolis Division; Tracy Cormier, Special Agent in Charge, Dept. of Homeland Security, Minnesota Division.
12 p.m. – MPR News Presents
APM economics commentator Chris Farrell and St. John's University/College of St. Benedict economics professor Louis Johnston speak about being "Money Smart" for the second half of your life. Chris Farrell's new book is titled, "Purpose and a Paycheck: Finding Meaning, Money and Happiness in the Second Half of Life."
1 p.m. – The Takeaway
A 21-year-old white man has been arrested for setting fire to three black churches in one Louisiana parish over a period of ten days in March.The Takeaway looks at how houses of worship have long been targeted by white supremacists throughout U.S. history.
It's been five months since the Camp Fire destroyed the town of Paradise in Northern California and killed 85 people. But survivors are still facing a range of issues, from inadequate housing to overcrowded medical centers.
Sen. Kamala Harris (D-Calif.) is the latest of the 2020 candidates to release tax returns, putting out 15 years worth. The Takeaway looks at 2020 candidates' returns, and the latest congressional push to force President Trump to release his taxes.
Insulin prices have been on the rise, leaving some Americans to make desperate choices to get the medicine they need. Why have these prices have soared, and what are companies and lawmakers are saying about what they'll do to bring costs down?
On Friday, the Pentagon began enforcing its trans military ban after the Supreme Court lifted four injunctions that were blocking it. Now advocates say this in effect brings back the era of "Don't Ask, Don't Tell" forcing many to hide or face discharge.
2 p.m. – BBC NewsHour
Libya: we have an interview wth the UN's envoy with Libya, Ghassane Salame, who warns against direct foreign intervention. The group leading mass protests in Sudan says it wants the complete dismantling of what it calls the "deep state" left behind by the deposed president, Omar al-Bashir. And a crowdfunding campaign in Australia has raised hundreds of thousands of dollars, to stop Aboriginal women from being imprisoned over unpaid fines.
3 p.m. – All Things Considered
The day at the Noor trial; trade talks and Volvo; 2019's Pulitzer Prize winners; weight loss goes digital; civility at a border town.
6:00 p.m. – Marketplace
A conversation on the relationship between race, income, and tax investigations. According to a recent study on IRS audit rates, Humphreys County, Mississippi, is the most heavily audited county in the U.S.
6:30 p.m. – The Daily
Many have considered Julian Assange, the founder of WikiLeaks, to be a hero of the free speech movement and a partner to journalists. He also came to be seen as a threat to national security. Then, he helped Russia interfere in a United States election. And now, he has been arrested. Our colleague tells us about the moral complexities of working with Mr. Assange.
7 p.m. – The World
President Trump's comments about sanctuary cities and how to manage cross-border migration have stirred up a lot of debate and head-scratching over the weekend. We move beyond the politics to look at an immigration program that actually is taking shape: "binary choice" is a policy that would make migrant parents choose whether to be separated from their kids at the border. The World's Monica Campbell explains what the policy entails, and separates the rhetoric from reality.
Also, the US government has handed over some 12,000 declassified documents to Argentina. The documents cover the so-called "Dirty War" of the 1970s and 80s, and shed new light on the repressive tactics of military regimes in South America and on American awareness of their actions at the time.
Plus, The World's Jason Margolis reports on the push to turn Atlanta into a city that uses 100 percent renewable energy. It's a local response to a global problem, but there are also plenty of locals who aren't convinced about the effort.
And we hear what the NBA is doing to attract more Latino talent and expand the league's Latino fan base. Esteban Bustillos of station WGBH has that story.
8 p.m. – Fresh Air
Journalist and biographer Robert Caro talks with Dave Davies about unearthing the seamy details of political deal-making to understand the nature of political power. Caro spent decades researching the careers of President Lyndon Johnson and New York City power-broker Robert Moses. His new book is called "Working."