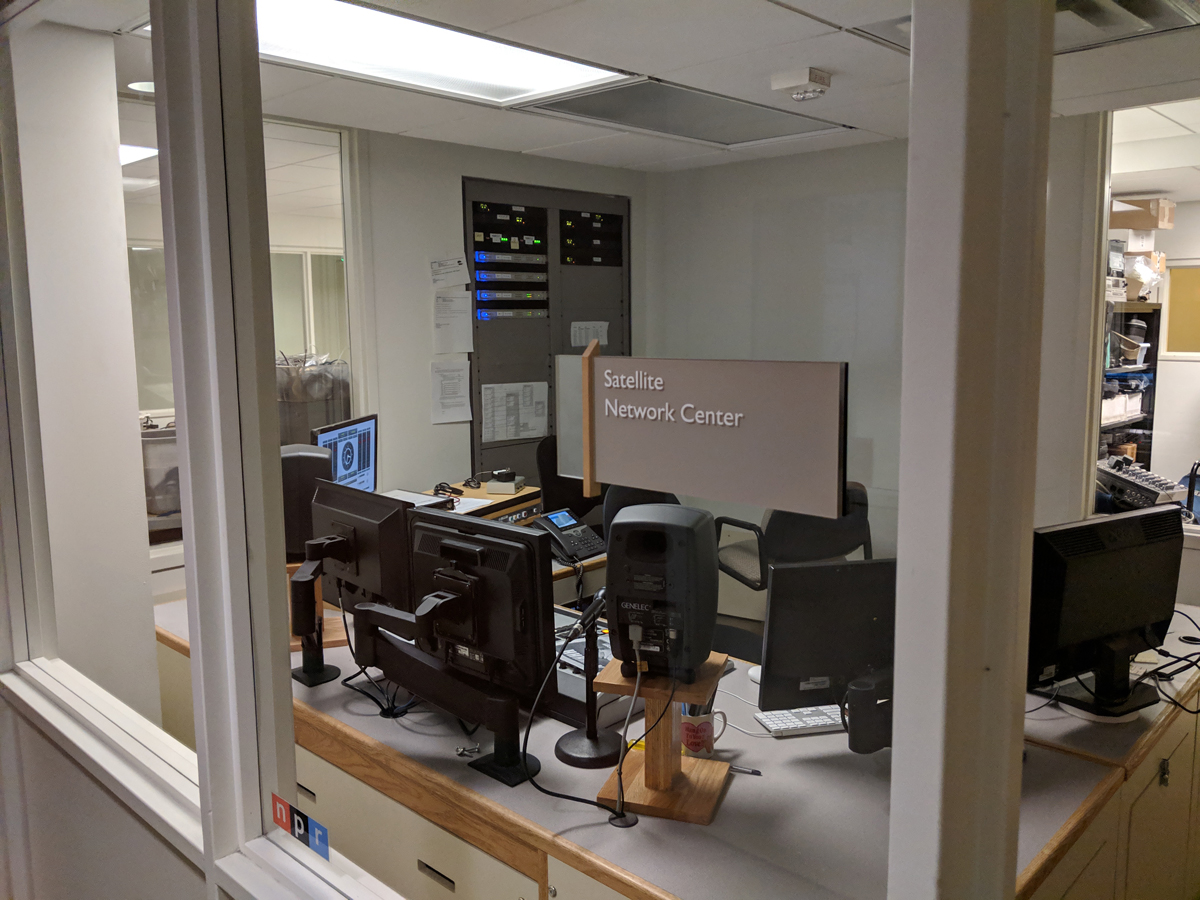 Wednesday April 17, 2019
(Subject to change as events dictate. This page is updated throughout the day.)
9 a.m. – MPR News with Kerri Miller
Congress is expected to receive special counsel Robert Mueller's report on Thursday. What new information might be in the report?
Guest: Jessica Levinson, clinical professor of law & director of Loyola Law School's Public Service Institute.
9:20 a.m. – Every year, nearly 30 million Americans see a therapist, and some of those patients are therapists themselves. What does that mean? Simply that therapists are human. That's the thesis of psychotherapist Lori Gottlieb's new book, "Maybe You Should Talk to Someone." Part memoir, part case study, the book follows five patients as they go through therapy – one of them Gottlieb herself. She is reeling after a breakup, and during her own turns on the couch, she questions the same things her own patients do: love and desire, meaning and mortality, guilt and redemption.
10 a.m.- 1A with Joshua Johnson
Help is pouring in from around the world to rebuild the Notre Dame Cathedral after a devastating fire. The building was more than a monument. It inspired awe, preserved history, and provided perspective in an often-unsettled world. How do we best protect these special sacred spaces?
11 a.m. – MPR News with Angela Davis
Families across the country are becoming more diverse. According to Pew Research, one baby in seven is multiracial. That's triple the rate in 1980. But that term – multiracial – can mean a lot of things. It includes as much nurture as it does nature, as Pew found out in another study. Identities for people who are multiracial develop over time and are complex.
Guest: Norah Cooper, a mother and founder of Loving Lion Books, a company that publishes children's books customized to match different family makeups; Lola Osunkoya, a psychotherapist whose practice focus on adoptees and multiracial people.
12 p.m. – MPR News Presents
The Minnesota Legislature is on break this week, and this hour you can hear Alexander Hertel-Fernandez of Columbia University speak about his new book, "State Capture: How Conservative Activists, Big Businesses, and Wealthy Donors Reshaped the American States—and the Nation." He spoke April 15, 2019 at the University of Minnesota Humphrey School.
1 p.m. – The Takeaway
The Center for Disease Control is reporting another jump in the number of U.S. measles cases. Between January 1 and April 11, 555 cases of measles have been confirmed in 20 statesm and about 65% of those are in New York.
A week before it would have gone into effect, the Trump administration backed away from a March 1 deadline that was to increase a broad range of tariffs against Chinese imports. And while the US and China have yet to finalize a long awaited trade deal, the erratic nature of ongoing trade negotiations is having effects both at home and abroad.
Last December, when the Farm Bill was approved, hemp was legalized throughout the U.S. And with the trade wars impacting the growth of large cash crops like soy and corn, farmers are wanting to turn to hemp.
Earlier today in Indonesia, voters across 17,000 islands went to the polls. The country has 190 million eligible voters, making election day a massive undertaking for Indonesia's government.
Various states around the country are considering banning the death penalty for people who are mentally ill. With this in mind, The Marshall Project is publishing a piece that tackles the nuances of this conversation.
2 p.m. – BBC NewsHour
As Saudi women's rights activists return to court, relatives claim they are being tortured. President Trump vetoes a bill ending US support for the Saudi-led war in Yemen and the 3D scans that could help to rebuild Notre Dame.
3 p.m. – All Things Considered
The Trump-Mueller narrative; restoring brain cell function after death; what's changed at Columbine; getting a degree in prison; Planet Money: maple syrup.
6:00 p.m. – Marketplace
Buying and selling homes is an emotional transaction, and what one person loves about their home could be a turnoff for others. A Marketplace reporter learned about the housing market when her childhood home went up for sale.
6:30 p.m. – The Daily
Abortion wars – Part I. When Justice Brett Kavanaugh's ascendance to the Supreme Court threw the future of abortion rights into question, states scrambled to enact new laws. Two neighboring states in the Midwest are moving in opposite directions: Missouri is taking action to end abortion access, while Illinois is trying to preserve it. In a two-part series, we explore what those changes look like on the ground.
7 p.m. – The World
Donald Trump has issued only the second veto of his presidency to reject a Congressional resolution that demanded an end to US involvement in the war in Yemen. Host Marco Werman discusses the implications for the war in Yemen, with Yemeni-born Shireen Al-Adeimi, an Assistant Professor at Michigan State University.
Also today: the Trump administration today lifted a long-standing ban on US citizens suing foreign companies that do business in Cuba involving property seized by the Communist government. This could have a huge impact on many European companies doing business on the island. Host Marco Werman speaks with Chris Bennett, who advises UK businesses about trade and investment options in Cuba.
Plus, 99% of climbers on Everest take one of two trade routes to the summit. The rest of the mountain is largely unknown to the public. But a team of alpinists, Cory Richards and Esteban Topo Mena, will attempt a new route up the northeast face. Without sherpas. Or oxygen. Marco caught up with them the day before they set out to talk about risk, mental health, and team work.
8 p.m. – Fresh Air
Dave Davies talks with Christopher Meloni, who stars as an ex-cop turned hit man in the series Happy on the Sci-Fi Channel. They also talk about his 12 seasons as a detective on Law & Order: SVU, and playing a sociopathic inmate in the drama Oz. And Dave talks with biographer Jeff Benedict about Tiger Woods' win at the Masters.