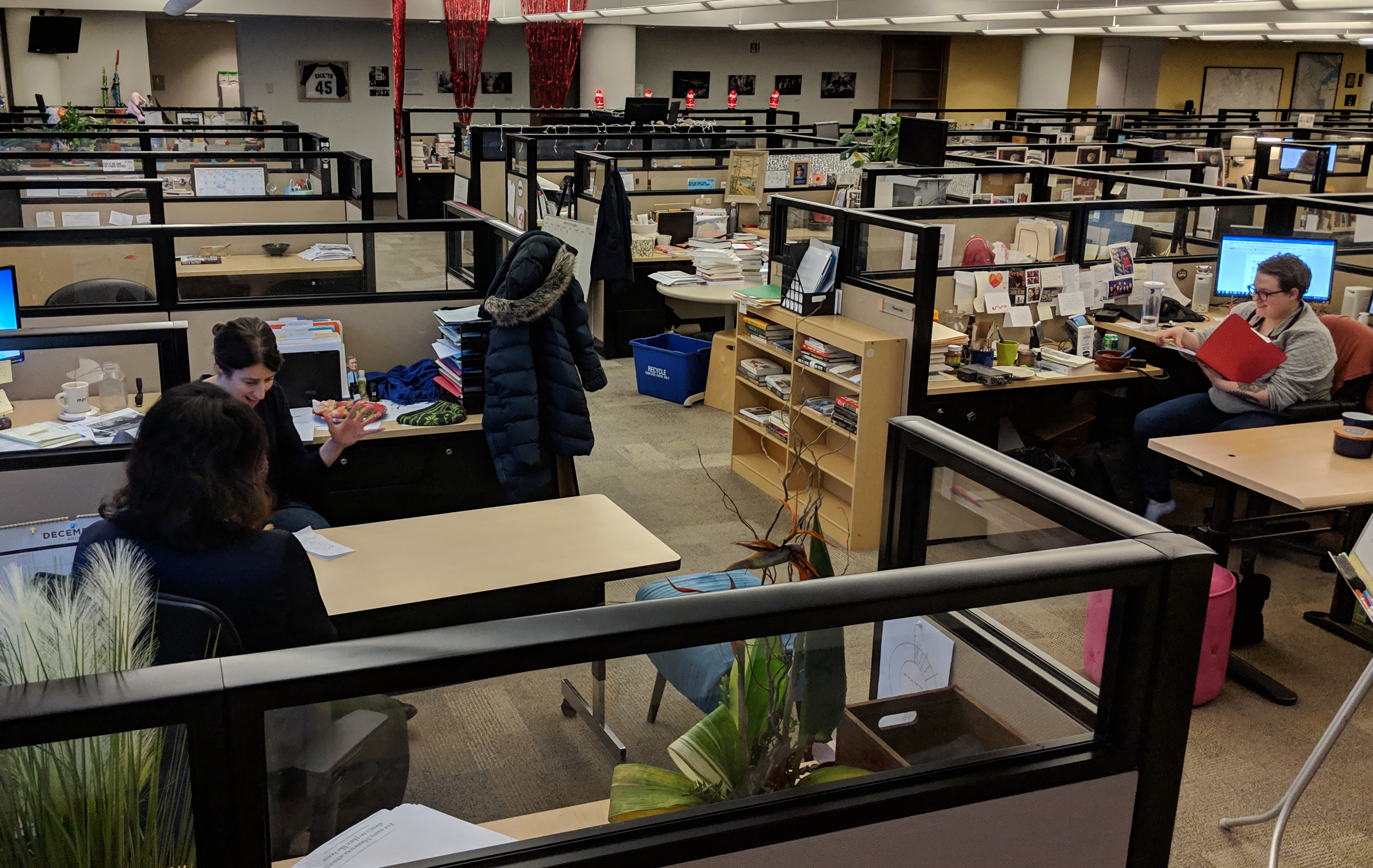 Thursday April 18, 2019
8:30 a.m. – NPR special report
Live coverage of the news conference with the release of the redacted Mueller report.
(MPR News with Kerry Miller and 1A with Joshua Johnson are pre-empted)
1 p.m. – The Takeaway
The Takeaway looks at how a previous incident might help inform Barr's version of the Mueller Report.
Threats made by 18-year-old Sol Pais prompted a massive manhunt and the closure of hundreds of Denver schools on Wednesday. Today, those schools are reopening after the Columbine-obsessed teen was found dead from a self-inflicted gunshot wound.
The Takeaway examines a secretive management consulting firm called McKinsey and Company involvement in Puerto Rico and why the island is spending a billion dollars on its guidance.
Today marks one year since Nicaraguans took to the streets to protests social security cuts. The demonstrations ballooned into calls for the country's President — Daniel Ortega — to step down.
Writer-director Nia DaCosta's first feature length film, "Little Woods" is out this Friday. The Takeaway speaks with her about setting a movie in Middle America, and what it's like to make the leap from an indie movie to a bigger budget project so early in her career.
2 p.m. – BBC NewsHour
North Korea calls for the US Secretary of State to be replaced as a nuclear negotiator as it claims to have tested ' a new weapon'; the Mueller Report is released, but how much of it will we see; we have a report from Egypt which is about to hold a public referendum on a set of constitutional changes that keep President Sisi in office until 2030.
3 p.m. – All Things Considered
Testimony in the Noor trial; the Mueller report and pretty much nothing but the Mueller report.
6:00 p.m. – Marketplace
Alongside superheroes from Marvel and DC there's another masked, blue superhero who's been saving the day for decades and is now making a return to the small screen. The Tick.
6:30 p.m. – The Daily
The abortion wars – part two. Four states have passed laws this year that effectively ban abortion after six weeks of pregnancy, and others, including Missouri, are expected to follow suit. Some Missourians are crossing the state line to Illinois, where abortion access is protected. We spent a day at a clinic in Illinois with three women who were getting abortions.
7 p.m. – NPR Special Report
A "Special Report from NPR News" covering the Mueller Investigation and analyzing its conclusions regarding questions of conspiracy and obstruction.
8 p.m. – Fresh Air (Dave Davies hosts)
Sports journalist Tyler Kepner is the national baseball writer for The New York Times. He has a new book, K: A History of Baseball in Ten Pitches. It's about the pitches (fast ball, curve ball, knuckle ball, spit ball, etc) and the pitchers who have shaped the game's history. He interviewed over 300 pitchers over three years in researching the book.
9 p.m. – 1A with Joshua Johnson
1A and Guns & America Special Coverage: Columbine, Then & Now.