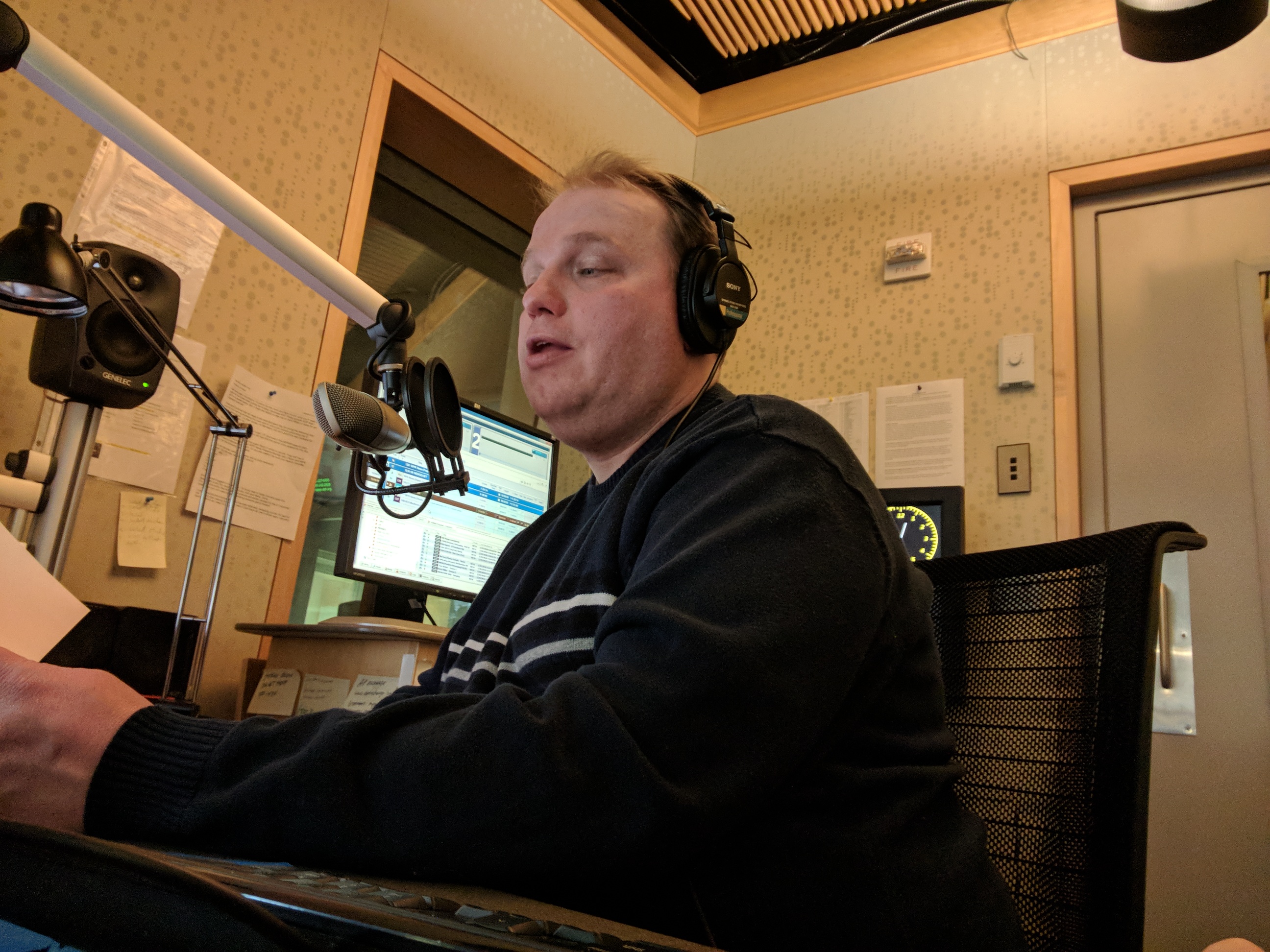 Friday April 19, 2019
(Subject to change as events dictate. This page is updated throughout the day.)
9 a.m. – 1A with Joshua Johnson
Domestic news roundup. On Thursday morning, the Department of Justice released a redacted copy of special counsel Robert Mueller's report about Russian meddling in the 2016 election. The 448-page report covers a range of topics, from Russian interference in the election to potential obstruction of justice by President Donald Trump. What have we learned?
Thursday marked the 20th anniversary of the mass shooting at Columbine High School that left 12 students and one teacher dead. We looked at the legacy of Columbine during a special broadcast in collaboration with KUNC Public Media and Guns & America earlier this week.
Plus, we'll bring you an update on the Trump administration's immigration policy at the border. The Department of Justice will begin denying bond hearings to a large class of asylum seekers hoping to be released – a move that could affect tens of thousands of migrants.
Guests: Fernando Pizarro, Washington correspondent, Univision; Lisa Desjardins, correspondent, PBS NewsHour; Shane Harris, intelligence and national security reporter, The Washington Post.
10 a.m.- 1A with Joshua Johnson
International news roundup. The report by special counsel Robert Mueller offered a definitive conclusion that Russia interfered in the 2016 election. Russian president Vladimir Putin famously denied any allegation of Russian interference at a meeting with President Donald Trump in Helsinki, Finland.
On the other side of the world, this week the North Korean government reported that the country tested a "new-type tactical guided weapon." This test comes after talks between North Korean leader Kim Jong Un and President Trump fell apart in February.
And in Indonesia, sitting president Joko Widodo announced he won reelection. Widodo's win is contentious, as the official election results need to be released by May 22. But Widodo's opponent, Prabowo Subianto, made an early claim that he had won, with 62 percent of the vote.
Guests: Nancy Youssef, national security reporter, The Wall Street Journal; Peter Bergen, CNN national security analyst; Sylvie Lanteaume, national security correspondent, Agence France-Press.
11 a.m. – MPR News with Angela Davis
Do you swim or boat on any of Minnesota's lakes? Maybe you're an avid hunter or angler. Meet the woman in charge of the state's natural resources. What are her priorities and how does she plan to get more Minnesotans outside?
Guest: Sarah Strommen, commissioner for the Minnesota Department of Natural Resources.
11:40 a.m. – It was an important week in the trial of Mohamed Noor, the former Minneapolis police officer who faces murder and manslaughter charges in the shooting death of Justine Ruszczyk. On Thursday, Noor's partner took the stand. Matthew Harrity was driving the squad car when Noor, who was sitting in the passenger seat, shot across him and hit Ruszczyk in the abdomen. Earlier in the week, jurors heard testimony from Minneapolis Police Chief Medaria Arradondo and Minneapolis police Sgt. Shannon Barnette, the supervisor who was on the scene after Ruszczyk was shot.
Guests: MPR reporters Jon Collins and Riham Feshir
12 p.m. – The Takeaway
After nearly two years Special Counsel Robert Mueller ended his investigation into the 2016 election meddling, possible collusion between the Trump campaign and Russia and obstruction of justice last month. The redacted Mueller Report was released on Thursday, The Takeaway walks through the new and revealing pieces of the report.
The Takeaway also talks to Congressman Raja Krishnamoorthi, a democrat from Illinois who sits on both the House Oversight and Intelligence Committees, both of which are playing key roles in investigating the Trump Administration. Then: Noah Rothman provides a conservative take on the redacted Mueller report.
1 p.m. – Science Friday
President Trump has pledged to accelerate the transition to 5G, the next generation of wireless. But what is it? And can the tech live up to the hype? Also: Thinking about online privacy for plants and birds.
2 p.m. – BBC NewsHour
The details of the Mueller report continue to reverberate. But what will the Democrats do with them? The government of Mali resigns over its failure to control violence; and why professional footballers in England and Wales are staying away from social media.
3 p.m. – All Things Considered
The latest from the Noor trial; the week in politics; judicial nominees and Brown v. The Board of Education; data, farmers, and seed prices; what's changed on the 20th anniversary of Columbine?
6:00 p.m. – Marketplace
A look at how the disorderly Brexit came about, and how it might affect the UK's economy. As the negotiations around Brexit continue, a handful of German economists says the blame isn't entirely on the British, but EU negotiators too.
6:30 p.m. – The Daily
Two years and 448 pages later, a redacted version of the Mueller report has been made public. Here's what we've learned.
Guests: Michael S. Schmidt, who covers national security and federal investigations for The New York Times; Mark Mazzetti, a Washington investigative correspondent for The New York Times.
7 p.m. – The World
Now that the Mueller report is out, we're looking ahead to the next election and how prepared (or not) the US is to prevent Russian or other foreign interference, cybersecurity attacks and disinformation campaigns.
Also, concerns about more violence in Northern Ireland — after a journalist was killed covering an outbreak of violence in city of Derry. It happened just as Northern Ireland marks a sensitive anniversary this weekend. Host Marco Werman speaks with Freya McClements, who is in Derry for The Irish Times.
And Peru's experience with fake tabloid news in the 1990s created a generation of people who either believe fake news or doubt everything they read. The situation became even more complicated this week with the suicide of former president Alan Garcia. Jesse Hardman has that story.
Plus, why the social media platform Tik Tok is getting banned in India.
8 p.m. – Fresh Air
Dave Davies talks with David Blight about his book Frederick Douglass: Prophet of Freedom, which has been awarded a Pulitzer prize." Blight writes about Douglass's escape from slavery, and the gifts as a writer and orator that made him a national celebrity.