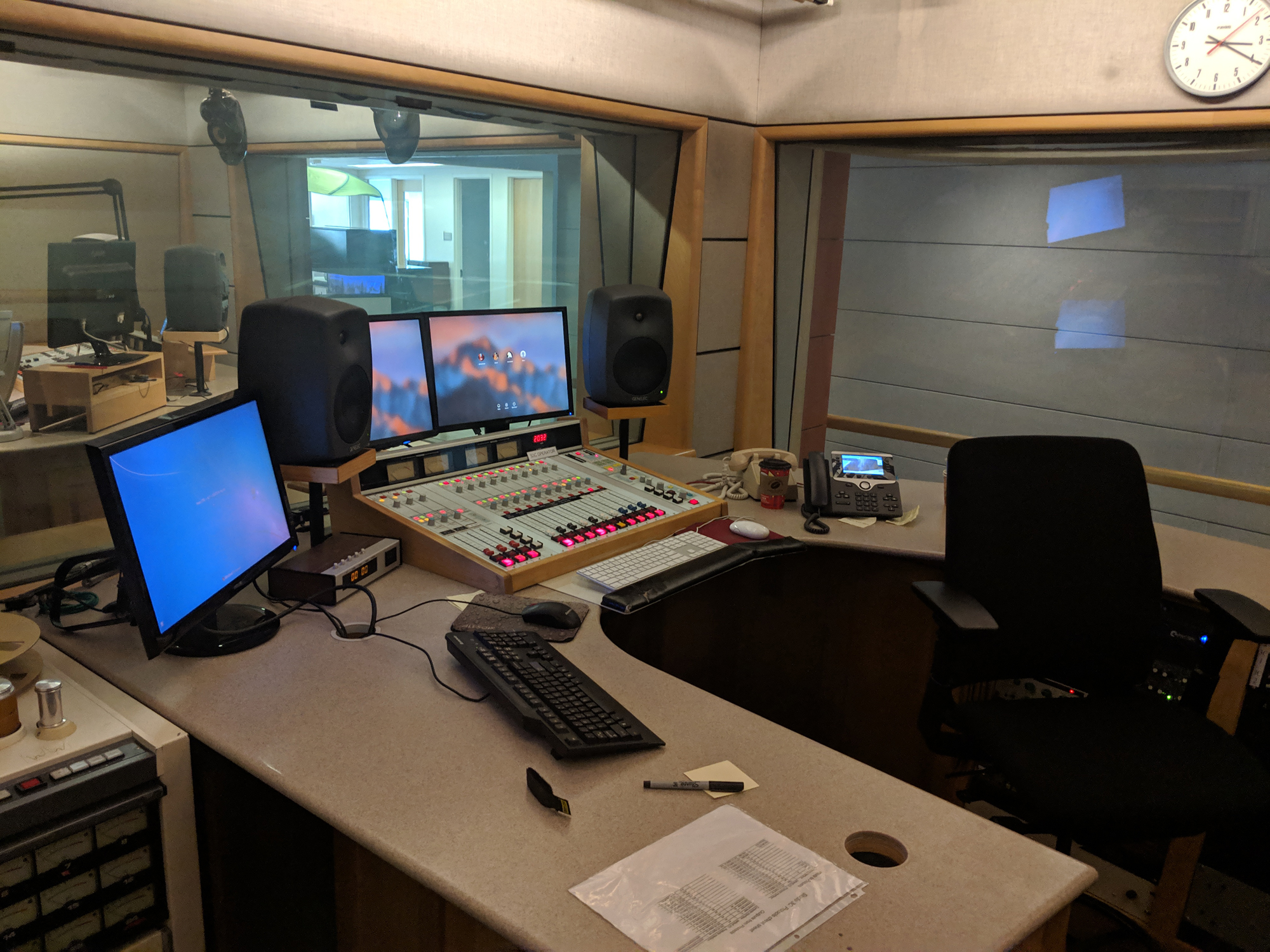 Thursday April 25, 2019 (Euan Kerr hosts)
(Subject to change as events dictate. This page is updated throughout the day.)
9 a.m. – MPR News with Kerri Miller
A few years ago, Australian journalist Ginger Gorman became an online target. She received multiple hateful tweets and even a death threat. The experience left her frightened but curious. She wanted to know who the trolls were, why they had targeted her, and what she could do to protect herself.
Gorman is not the only victim of online trolling–40 percent of Americans have experienced some form of online harassment. Sixty-two percent consider it a major problem in the United States. Nearly 80 percent believe that online services, such as Facebook, Twitter and Instagram, have a responsibility to protect users when harassment occurs on their platforms.
Guests: Ginger Gorman and Jen Golbeck, a computer scientist and director of the Social Intelligence Lab at the University of Maryland
10 a.m.- 1A with Joshua Johnson
Next year America's Latino population is on track to become the second largest in the nation. How they vote will be key to winning the White House. But politicians have struggled to engage this community, which, traditionally, has been less likely to vote than others.
11 a.m. – MPR News with Angela Davis
We'll have the latest edition of Counter Stories, our regular conversation about race, identity and social justice.
Panel: Don Eubanks, associate professor at Metropolitan State University and cultural consultant; Hlee Lee, owner of "the other media group";Luz Maria Frias, president and CEO of YWCA Minneapolis; Anthony Galloway, executive director of ARTS-US; Marianne Combs, arts correspondent at MPR News
12 p.m. – MPR News Presents
Chris Farrell's "Conversation on the Creative Economy" with Beth Ford, the new CEO of Land O'Lakes. She is one of only 25 women to lead a Fortune 500 company.
1 p.m. – The Takeaway
During Monday's town hall events from CNN, the 2020 candidates were asked whether they'd grant the right to vote to people in prison, no matter what crime the prisoner is convicted of. The Takeaway takes a look at their comments.
Some 435,000 people a year die of the mosquito-transmitted parasitic disease malaria, with young children being the most vulnerable. Now, the world's first malaria vaccine is set to go to 360,000 children in three African countries, in a major pilot project. The Takeaway looks at the history of this vaccine, and how much of a dent it could make in the face of a new wave of malaria in recent years.
Saudi Arabia beheaded 37 Saudi citizens on Wednesday, mostly minority Shiites, for what it called terrorism-related crimes. This marks the largest single-day mass execution in the kingdom since 2016. What could this mean for tensions with Iran?
Two weeks ago, the United States government released over 47,000 pages of intelligence records on human rights in Argentina during the 1970s. During this time, the Argentine, right-wing military government was involved in a "Dirty War" campaign to "exterminate" leftist dissidents.
For many moviegoers, there's only one game in town this weekend, Avengers: Endgame, the culmination of 11 years of Marvel movies. Ahead of the opening this Friday, The Takeaway asks whether Marvel and DC have left any space for smaller superhero movies, especially ones that are made by and center around women and people of color.
2 p.m. – BBC NewsHour
The first ever summit between President Putin of Russia and the North Korean leader, Kim Jong-Un has been taking place in the Russian Far East; the latest from Sri Lanka; and, representatives from 30 countries are taking part in a summit on China's Belt and Road investment program.
3 p.m. – All Things Considered
The latest from today's testimony in the Noor trial; Biden's past and presidential prospects; a Walmart greeter in limbo; Boy Scouts and sex abuse. Planet Money on the Fed.
6:00 p.m. – Marketplace
Using DNA, companies can personalize shampoo, skin creams, and even sports drinks. But could the personalization boom change the way we think about consumer data?
6:30 p.m. – The Daily
Navy SEAL commandos said they had seen their decorated platoon leader, Special Operations Chief Edward Gallagher, commit war crimes. They were warned not to report it. They did so anyway.
7 p.m. – The World
The US military claims it always takes precautions to avoid unnecessary civilian deaths from its operations. Today, we get a reality check on that. It has to do with the US-led effort to drive ISIS out of its Syrian stronghold in Raqqa. According to Amnesty International and the monitoring group Airwars, the US-led air attack on the city in 2017 killed more than 1,600 civilians – a much larger number than the coalition has acknowledged. Host Marco Werman talks to the founder of Airwars, Chris Woods.
Also today: Until a few weeks ago, Iran was suffering from severe drought. Then, in early March, things changed. Over the span of only a few days, Iran witnessed the worst flooding in 40 years. The floods caught the Iranian government by surprise. Its response was slow and inadequate. So one man decided to take matters into his own hands. The World's Shirin Jaafari reports.
Plus, are referendums really democratic? We explore that question from three different perspectives. The World's Sarah Birnbaum asks if Britain should have a second, perhaps "more democratic" Brexit referendum. Then we hear from reporter Emma Jacobs in Quebec, the Canadian province that's twice voted on whether to become independent. And finally, The World's resident history buff Chris Woolf tells us about the beginnings and recent experiences with referendums around the world.
8 p.m. – Fresh Air
Journalist Rosaline Helderman is an investigative reporter for the national political staff of the Washington Post. And she co-wrote the commentary and analysis in the Post's publication of the Mueller report. She will discuss the Mueller report.