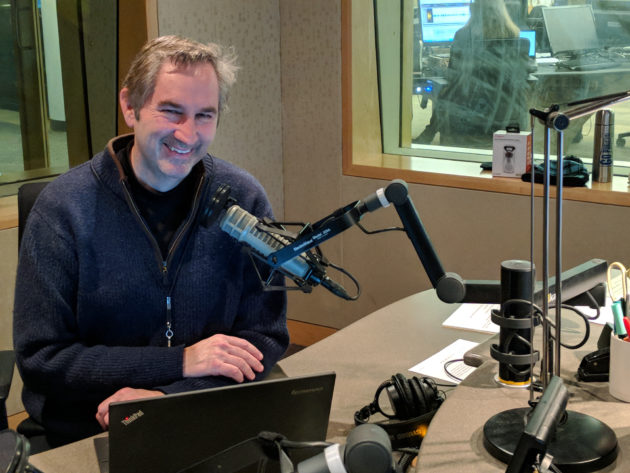 Wednesday May 15, 2019
(Subject to change as events dictate. This page is updated throughout the day.)
9 a.m. – MPR News with Kerri Miller
REBROADCAST: Living with a criminal record
You don't have to be convicted of a crime to feel the repercussions. Even an arrest for a petty misdemeanor can impact future employment, housing and even student loans. According to a study by The Sentencing Project, between 70 million and 100 million Americans — nearly one in three — have some type of criminal record.
What is it like to live with a criminal record? Kerri Miller talks to two experts to gain a better understanding of how a criminal record impact different areas of life.
Guests: Laurin Leonard, executive director of "Mission: Launch"; Alexandra Natapoff, former public defender, law professor at UC Irvine, and author of "Punishment Without Crime"
10 a.m.- 1A with Joshua Johnson
Marianne Williamson is a best-selling author, lecturer and advisor to Oprah. Now she's running to be your next President. Democratic candidate Marianne Williamson on healing America's soul, from the White House .
11 a.m. – MPR News with Angela Davis
According to the National Alliance on Mental Illness (NAMI), one in five teenagers and young adults lives with a mental health condition. A psychologist and a youth educator will join Angela Davis to talk about mental health and young adults.
Guests: Liz Babkin, parent and youth educator for NAMI Minnesota; Dr. Lisa Herman Lovelace, clinical psychologist and founder of Synergy eTherapy.
12 p.m. – MPR News Presents
APM economics commentator Chris Farrell and St. John's University/College of St. Benedict economics professor Louis Johnston speak about being "Money Smart" for the second half of your life. This conversation was recorded at St. John's University. Chris Farrell's new book is titled, "Purpose and a Paycheck: Finding Meaning, Money and Happiness in the Second Half of Life."
1 p.m. – The Takeaway
One woman's story of protecting victims in Honduras.
2 p.m. – BBC NewsHour
An agreement in Sudan on a return to civilian rule — will it satisfy the protesters? Also, what exactly has prompted the Pentagon to raise the threat level in the Middle East? And why San Francisco's stopping public agencies from using facial recognition technology.
3 p.m. – All Things Considered
More reaction to the US-China trade war; high-THC weed; a profile of Cory Booker; Brexit elections; the Big Bang Theory finale.
6:00 p.m. – Marketplace
The way a city prioritizes road repairs can say a lot about the communities who are prioritized and the communities who get left out. But now, one major California city wants to make road repair both effective and equitable.
6:30 p.m. – The Daily
Years of multinational efforts have failed to get China to play by the international rules of trade. Now, President Trump has launched an all-out trade war in which the United States is confronting China on its own.
7 p.m. – The World
Immigration court is getting tougher on some asylum cases. Women who fled violence in Central America now face government lawyers here – who are increasingly aggressive.
8 p.m. – Fresh Air
Part two of Terry Gross' interview with Howard Stern. His new book is a collection of some of his best interviews and includes a personal essay in which he writes about his cancer scare in 2017. And we listen back to Terry's interview with Doris Day, who died Monday at the age of 97.