The news has been littered in recent days with the latest campaign finance reports from candidates. It's real money, but after awhile all the numbers go in one ear and out the other. What could you do with all the money in each race? Plenty. Keep in mind, these "suggestions" include only the money raised by the candidates themselves. It doesn't include all of the outside money that's being thrown into the campaigns.
Let's go shopping!
GOVERNOR'S RACE – $8.3 MILLION
You could buy: A diamond-studded iPhone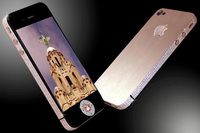 Only two have been made. About 500 individual flawless, 100 carat diamonds are placed around the sides, plus a rose gold Apple logo with 53 more diamonds. The center navigation button is made up of a single cut 7.4ct pink diamond. Best of all, you'd still have $400,000 left to help pay your data plan.

1ST DISTRICT CONGRESSIONAL RACE $2,610,467
Walz vs. Demmer vs. Wilson
What you could buy: Wayne Newton's jet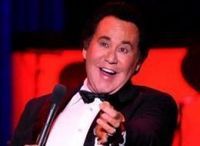 Newton abandoned the jet in Detroit (where else?) after it was flown in to have some interior work done on it. That was three years ago and he hasn't picked it up since. It's worth less than that now, but you have plenty of dough to fix it up. Imagine giving your constituents a ride on your own plane as way to say "danke schoen" for their vote.

2ND DISTRICT CONGRESSIONAL RACE $1,504,134
Kline vs. Madore
What you could buy: A knickknack for your swimming pool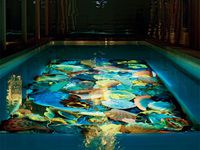 This 22 feet x 12 feet sculpture by Dale Chihuly fits in the pit of your swimming pool (not included). His installations can be found at Venice, Jerusalem, the Royal Botanical Gardens Kew, and Chicago's Garfield Park, and several public spaces and private galleries. It also includes a tour of the artist's studio, during which he'll thank you for creating jobs.

3RD DISTRICT CONGRESSIONAL RACE — $3 MILLION
Paulsen vs. Meffert vs Oleson
What you could do with the money: Bring fairness to a doctor's life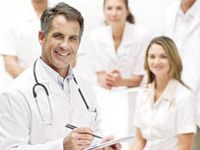 A study earlier this year found that primary care doctors — the people on the front line — make about $3 million less over their careers than cardiologists. This, the report said, could lead to a shortage of primary care doctors, who choose career paths for the big money instead. Alternately, you can simply offer to pay the interest this month on your favorite doctor's student loans.

4TH DISTRICT CONGRESSIONAL RACE — $947,041
McCollum vs. Collett vs. Carlson
What you could do with the money: Fly into space. Five times.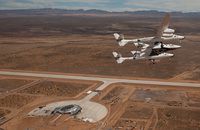 Unlike political campaigns, flying into space never gets old. You'll want to do it again and again. Now, you can. Richard Branson has just finished the runway in New Mexico, from which the private space plane will depart and — with any luck at all — land. Each ticket costs $200,000. But bags fly free
5TH DISTRICT CONGRESSIONAL RACE — $1,272,965
Ellison vs. Demos vs. Schrunk
What you could buy: A little something for the hunting cabin.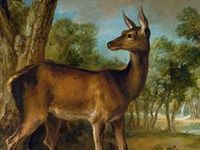 Nothing says "welcome to the cabin" better than Jean-Baptiste Oudry's life-sized portrait of a doe suddenly alerted to an unseen danger, most likely the national debt. Alternately, you could just snap a picture out the side window of your car as you drive through Wisconsin , and use the money to buy 100,000 cases of Pabst, which should get you at least through halftime of next week's Packers game in New York.
6TH DISTRICT CONGRESSIONAL RACE – $15.3 MILLION
Bachmann vs. Clark vs. Anderson
What you could buy: Your own castle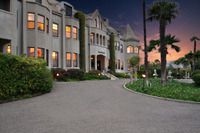 Fortunately for you, Pyne Castle has just come on the market after 40 years. Originally built in 1927 by piano company owner and oil millionaire E. Walter Pyne, the castle in Laguna, Calif.,spans 2.2 acres, offering 18,400-square-feet of living space. That's plenty of room to store your lawn signs until the next election.

7TH DISTRICT CONGRESSIONAL RACE – $1,292,793
Peterson vs. Byberg vs. Menze
What you could buy: A wind turbine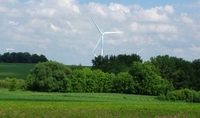 The 7th is windy country. And the breeze blows a lot there, too. You can probably get a deal on a commercial wind turbine since one of the largest wind turbine companies today announced it's cutting thousands of jobs because of the slack economy, despite what you've heard about the growing green economy. Your turbine will create enough energy to power 500 homes. That's 500 easy votes for your volts.

8TH DISTRICT CONGRESSIONAL RACE – $1,838,257
Oberstar vs. Cravaack vs. Burton
What you could buy: Your own light-rail route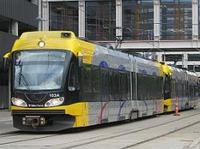 It won't be much of a route, however. At the current Central Corridor cost of $82 million per mile, you could afford to build a line running 117 feet. But you get to ring the bell. If you're a career politician, a few more campaigns and you'll be able to ride it home. That assumes you live the next block over.

Total: That's about $36 million in campaign funds raised just by the candidates. If the same number of people vote next week who voted in 2008 (that's unlikely), that works out to about $13 per ballot cast.