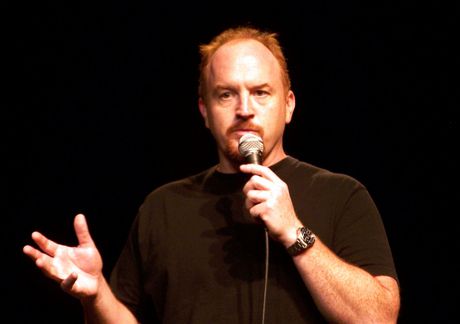 Photo by Jungleboy via Flickr
Following the path that musicians like Radiohead and authors like Amanda Hocking have taken, comedian Louis C.K. decided to take his most recent comedy special, "Live at the Beacon," directly to the people who want to buy it.
He directed the video himself and the cost of the production was largely covered by tickets sold for the two live performances that were filmed. DVDs of his previous specials have sold for anywhere between $15 and $20. But this new one? Only $5.
And it seems to be paying off, particularly for fans. Louis CK wrote on his website on Tuesday:
The show went on sale at noon on Saturday, December 10th. 12 hours later, we had over 50,000 purchases and had earned $250,000, breaking even on the cost of production and website. As of Today, we've sold over 110,000 copies for a total of over $500,000. Minus some money for PayPal charges etc, I have a profit around $200,000 (after taxes $75.58). This is less than I would have been paid by a large company to simply perform the show and let them sell it to you, but they would have charged you about $20 for the video. They would have given you an encrypted and regionally restricted video of limited value, and they would have owned your private information for their own use. They would have withheld international availability indefinitely. This way, you only paid $5, you can use the video any way you want, and you can watch it in Dublin, whatever the city is in Belgium, or Dubai. I got paid nice, and I still own the video (as do you). You never have to join anything, and you never have to hear from us again.
You can read his full statement here (beware: there is a four-letter word near the beginning).
As technology makes it increasingly easier for artists of all kinds to cut out the middle men, it will be interesting to see how the business side of art-making continues to change. Does this change the way you look at consuming books, music, films, etc.? How do you prefer to support your favorite artists and entertainers?