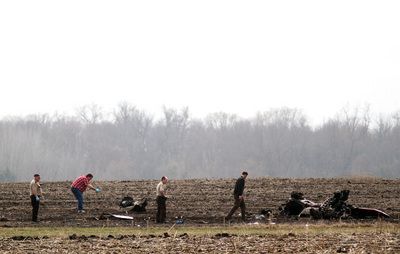 The National Transportation Safety Board has completed an investigation into a March plane crash in Glencoe that killed three people.
The plane broke apart in the air, the NTSB said, after the pilot wandered into bad weather for which he was not rated to fly. It said the plane exceeded its "design limits" at the time, indicating the pilot lost situational awareness in the clouds and lost control of the plane.
I did an analysis of the crash at the time, which you can find here. The NTSB report is here.
The three were flying from Minneapolis to Colorado. The NTSB says the pilot apparently did not get a weather briefing before departing