When companies get involved in causes, it raises occasional eyebrows.
This debuted today.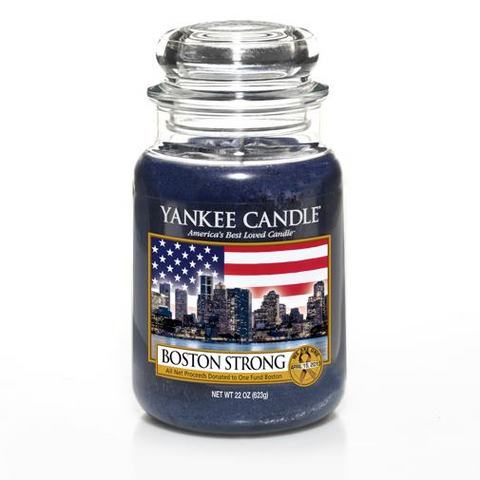 Yankee Candle, based in western Massachusetts, promises to donate proceeds from the sale of the candle — which it describes as a heartwarming blend of cinnamon, baking spices, and a hint of freshly poured tea — to the One Fund Boston.
That should prevent any pushback that the company might receive that it's commercializing a tragedy.
Two people have already filed to trademark the phrase "Boston Strong." One is a T-shirt maker who promises to donate 20-percent of profits to the fund.
Samuel Adams — the beer company — has filed for a trademark for "Boston Strong" 26.2 Brew in the beer category. It, too, is promising to donate 100 percent of the profits this year and next.
And OnHand is marketing "Boston Strong" flash drive wristbands. The $19.95 will go to the charity. The company was founded by Andrew Kitzenberg, the Edina native whose Twitter photos out his apartment window captured the final gun battle between police and bombing suspects.
There are also Boston Strong car magnets Boston Strong shoe laces, Boston Strong wristbands, and a Boston Strong candle in which only a portion of the profits go anywhere but into the pocket of the seller.
But maybe branding is more of a reflection of the people who buy the product. If you were inclined to donate to the fund to help the victims of the marathon bombing, why not just do it without expecting something in return?