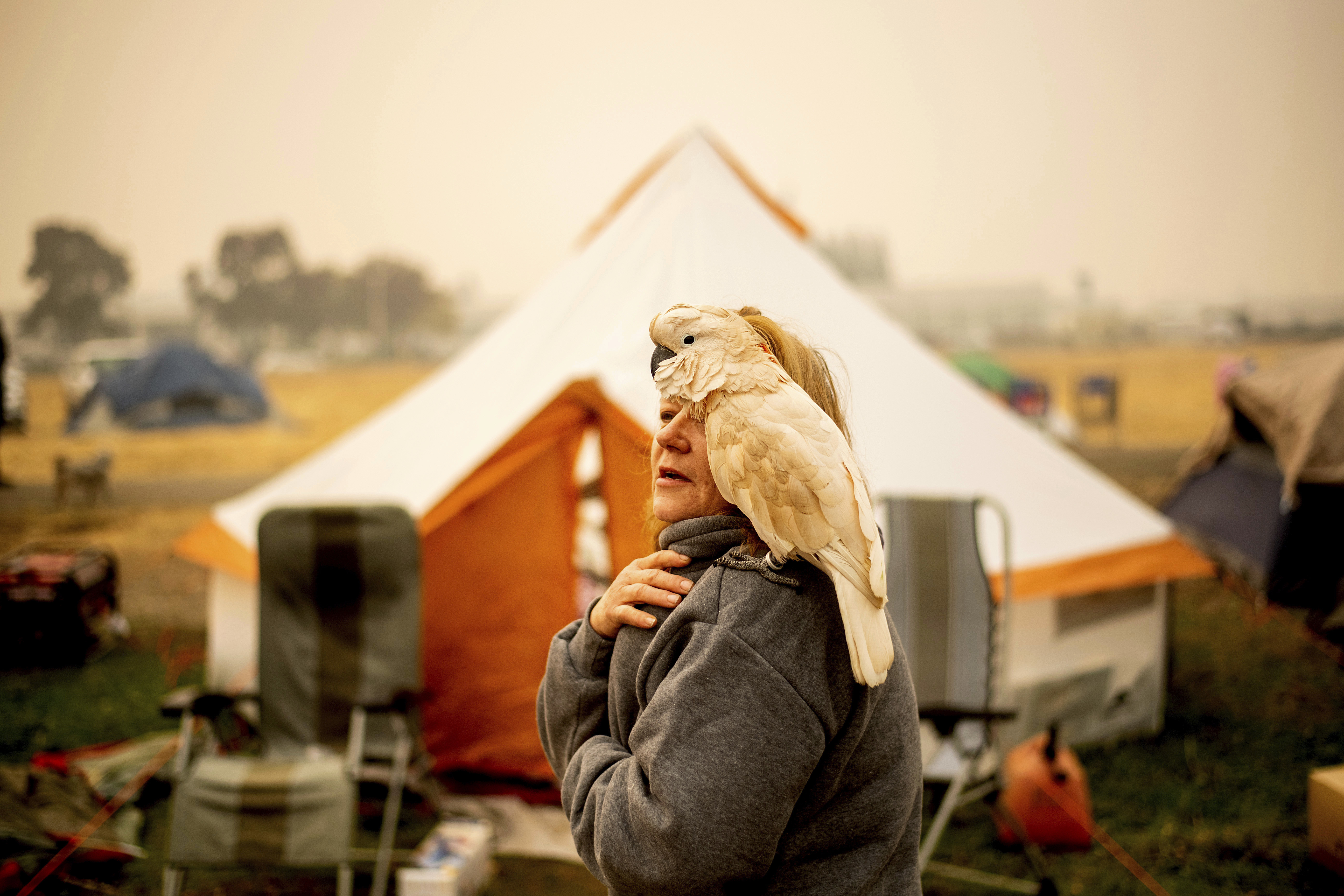 From all accounts, it appears that there are people working for FEMA and the Department of Homeland Security who still cash government paychecks, which is a scandal waiting to happen in the wake of the deadly California wildfires that have burned entire cities to the ground leaving people homeless with nowhere to go.
It's the sort of thing for which the Federal Emergency Management Agency was created, although it's not the most nimble federal agency, even by federal agency standards.
That's why a FEMA spokesman's response to the question of what he'd tell people who are sleeping in a Walmart parking lot rings so hollow.
"I would tell them that our heart goes out to them," FEMA External Affairs Officer Brad Pierce tells a local TV station.
Now, authorities are planning to roust the former homeowners from the parking lot in Chico, Calif., where about 100 of them have set up camp, trying to figure out what to do now that they've lost everything.
"They're taking everything on Sunday — the bathrooms, the lights, everything. I don't know what we are going to do," Carol Whiteburn, one of the evacuees said.
The Red Cross has told organizers of the camp to shut everything down.
FEMA's office in the area isn't even set up yet.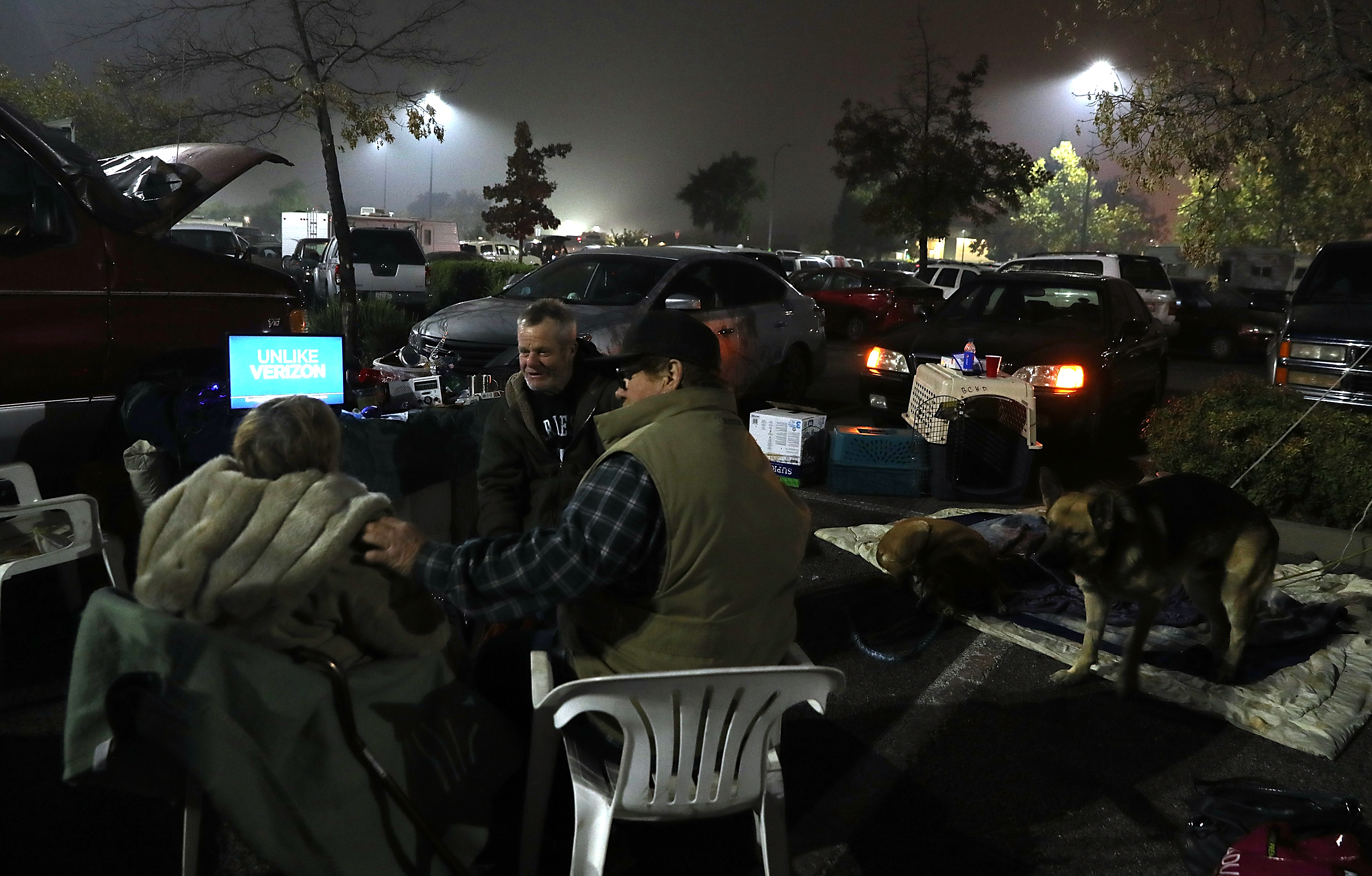 The Red Cross says the homeless can go to shelters it's set up, but there are norovirus outbreaks in four of them and things are getting worse inside them.
So while the camp has stopped accepting donations and told everyone their deadline, what happens to the evacuees in the camp is a looming uncertainty.

"We have weather coming. It's going to rain. What happens when it rains on all this stuff, or the flood zone where these people — their tents are camped out over here?" asked Balsamo. "We're going to have a major crisis on our hands for the community here of Chico if these people have to go hit the streets."

There are people who are in their 80s in the camp sleeping in their cars. A woman with a three-year-old and a three-week-old was sleeping in a tent in the cold.
"I'm so confused," newly homeless Daniel Hansen tells the Sacramento Bee. "I don't know what to do. I don't know where to go."
Volunteers have been showing up at the camp on their own, bringing sleeping bags and food. It's better than nothing.
"I think the people need someone to listen, someone to talk to about what they've been through. They need emotional support. And they could use help from services like FEMA," Mary Cerullo, who has been delivering food, tells the San Jose Mercury News.
As of this morning, 63 are dead in the fire; more than 600 are missing.
Related: St. Paul encampment closed, some decide to avoid the newly opened winter shelter (MPR News)