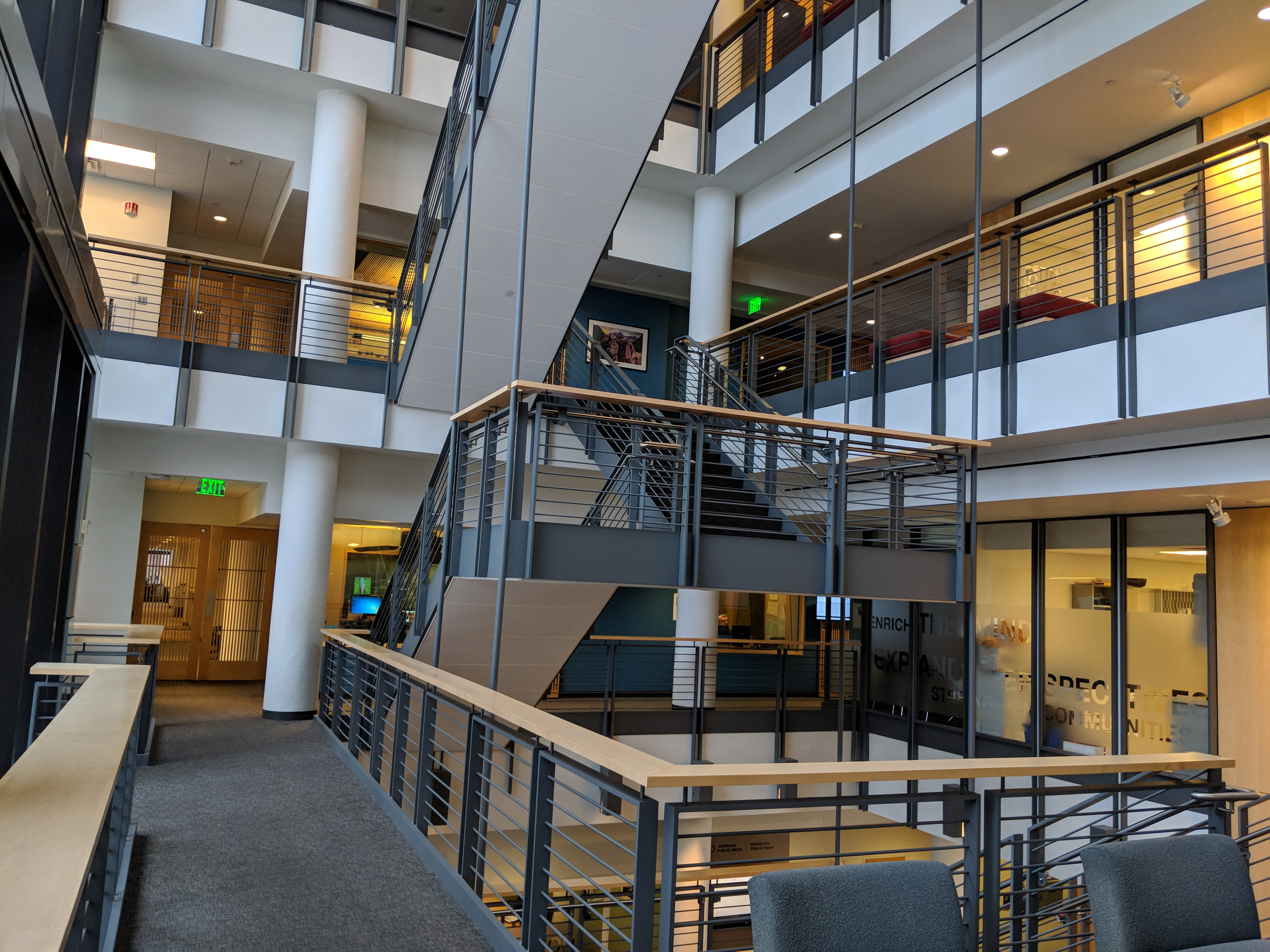 Friday November 16, 2018
(Subject to change as events dictate)
9 a.m. – 1A with Joshua Johnson
Domestic news roundup. The midterms are over. A number of contests from last week still haven't been decided. So reports of a blue wave crashing against a red wall may have been slightly off. Yes, the Senate will stay in GOP hands and the House will flip to the Democrats. But the governorships of Florida and Georgia are still undetermined, and the final nationwide vote may look bluer than previously thought.
Experts are looking for the source of California's deadliest wildfires. And we also heard this week from first ladies past and present. New York and Northern Virginia found deals on Amazon, but who got the better end of the bargain?
Guests: Jeff Mason, White House correspondent, Reuters; Ayesha Rascoe, White House reporter, NPR; John Ydstie, economics correspondent, NPR.
10 a.m.- 1A with Joshua Johnson
International news roundup. In Saudi Arabia, the investigation into the death of Washington Post journalist Jamal Khashoggi continues. But how is the public supposed to trust the Saudis to carry out justice after their explanations for Mr. Khashoggi's murder havehas shifted? How involved was Crown Prince Mohamed bin Salman in Khashoggi's death?
And, do we have a deal? That's what Theresa May's constituents have been asking after weeks of Brexit negotiations. May signed a draft deal with Brussels to leave the European Union, but there have been some complications. Four of her cabinet ministers resigned over it. We're taking you to the negotiating table. How likely is this deal to succeed?
Also, President Donald Trump traveled to France to mark the 100th anniversary of the end of World War I. The trip did not go well, and Trump was widely criticized for skipping a ceremony due to weather and not participating in a ceremonial walk along the Champs Elysee with other world leaders.
Guests: Rosiland Jordan, State Department/specials correspondent, Al Jazeera English Television; Vivian Salama, White House reporter, The Wall Street Journal; Ron Nixon, homeland security correspondent, The New York Times.
11 a.m. – Friday Politics with Mike Mulcahy
Many of the people who won in last week's election are getting ready for their new jobs. We'll hear from a few of them about how the transition is going and their plans once they take office.
Keith Ellison, the state's newly-elected attorney general, will join the program first. Then, we'll air tape from interviews earlier this week with Governor-elect Tim Walz and Congressman-elect Jim Hagedorn.
To close the show MPR News host Mike Mulcahy will turn to our reporters, Brian Bakst and Briana Bierschbach, to talk about the week and look ahead to what comes next.
12 p.m. – The Takeaway
The 2018 midterm elections were the most expensive in US history. But, this time, did small donors out-muscle the billionaires?
1 p.m. – Science Friday
Ira Flatow talks with a fire historian about a time when our cities routinely burned to the ground. Building smarter put an end to that and that approach could save lives during today's wildfires too. Plus: SciFri wants you to report your flu symptoms. It's a new citizen science project to track the spread of the flu around the nation
2 p.m. – BBC NewsHour
The search intensifies for victims of the California wildfires as the authorities put the number of missing at more than 600; we speak to a survivor of the Khmer Rouge's murderous regime in Cambodia as two of its leaders are convicted of genocide; and the latest report from our reporter who's been travelling with the caravan of Central American migrants heading through Mexico to the United States.
3 p.m. – All Things Considered
The Florida recount; Catholic inaction on abuse; photographing the California wildfires; a review of "Widows'" Cube Critics.
6:00 p.m. – Marketplace
How some neighborhoods end up filled with empty storefronts. There are food deserts, banking deserts, and now — with the rise of digital commerce — retail deserts.
6:30 p.m. – The Daily
The story of Facebook in the past few years has been that of a company slow to understand how powerful it has become. But an investigation by The New York Times finds that once Facebook's leaders understood the problems they faced, they sought to conceal them.
Guests: Nicholas Confessore, a political and investigative reporter for The Times; Sheera Frenkel, who covers cybersecurity for The Times.
7 p.m. – The World
We'll have an update on the so-called Camp Fire in northern California, and we'll also hear about one local resident who is trying to do good among all the suffering. Jose Uriarte owns a restaurant in Chico, California. Uriarte, whois originally from Sinaloa, Mexico, has been giving out free food to volunteers and displaced residents.
Also today, The World's Shirin Jaafari has an update on the US sanctions against Iran, and how the sanctions are impacting American businesses with ties to the Islamic Republic.
Plus we hear how some theater directors are changing their productions of the Nutcracker this holiday season, to modify a scene that some consider offensive.
8 p.m. – Fresh Air
Sunday is the 40th anniversary of the 1978 Jonestown Massacre, where cult leader Jim Jones convinced over 900 followers to commit mass suicide by drinking cyanide-laced punch. Journalist Jeff Guinn talks about his book, The Road to Jonestown: Jim Jones and Peoples Temple. The mass suicide happened in Guyana, South America where he had set up a dystopian colony. The book traces his rise from itinerant preacher, faith healer, and social activist to a paranoid cult leader.