We really don't know what a major American city looks like when it's shut down, because — as near as we can tell — one has never been shut down before.
Or at least we didn't know what it looked like until today. Here are some images of Boston locked down.
The Longfellow Bridge, connecting the MIT-area of Cambridge to Beacon Hill. (via Antonio Regalado)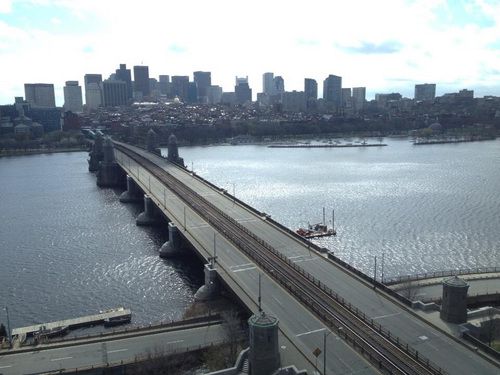 Downtown Crossing, Boston's shopping district. (From Steve Brown, WBUR)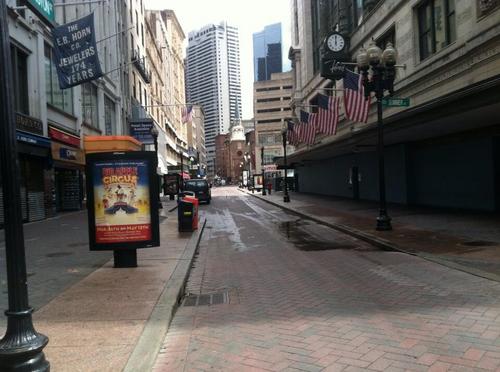 Park Street and Tremont on Beacon Hill, where the city's subway lines converge.
Kenmore Square, near Fenway Park. The college and university area. Thousands of runners in the marathon streamed through here on Monday. (From @SixOneSeven)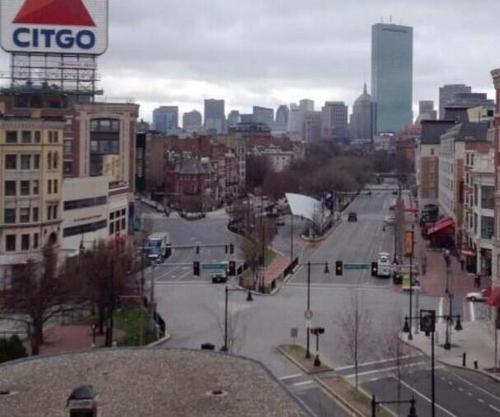 Harvard Square, Cambridge. (Courtesy: Harvard Crimson)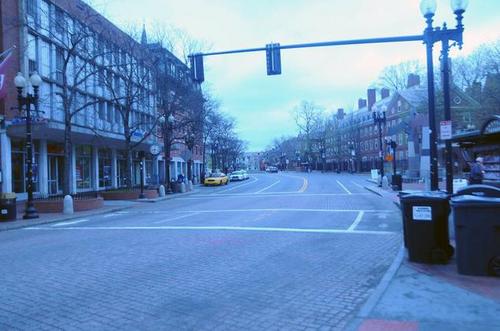 Mass Turnpike (I-90) near Boston University. (Mass Webcams)