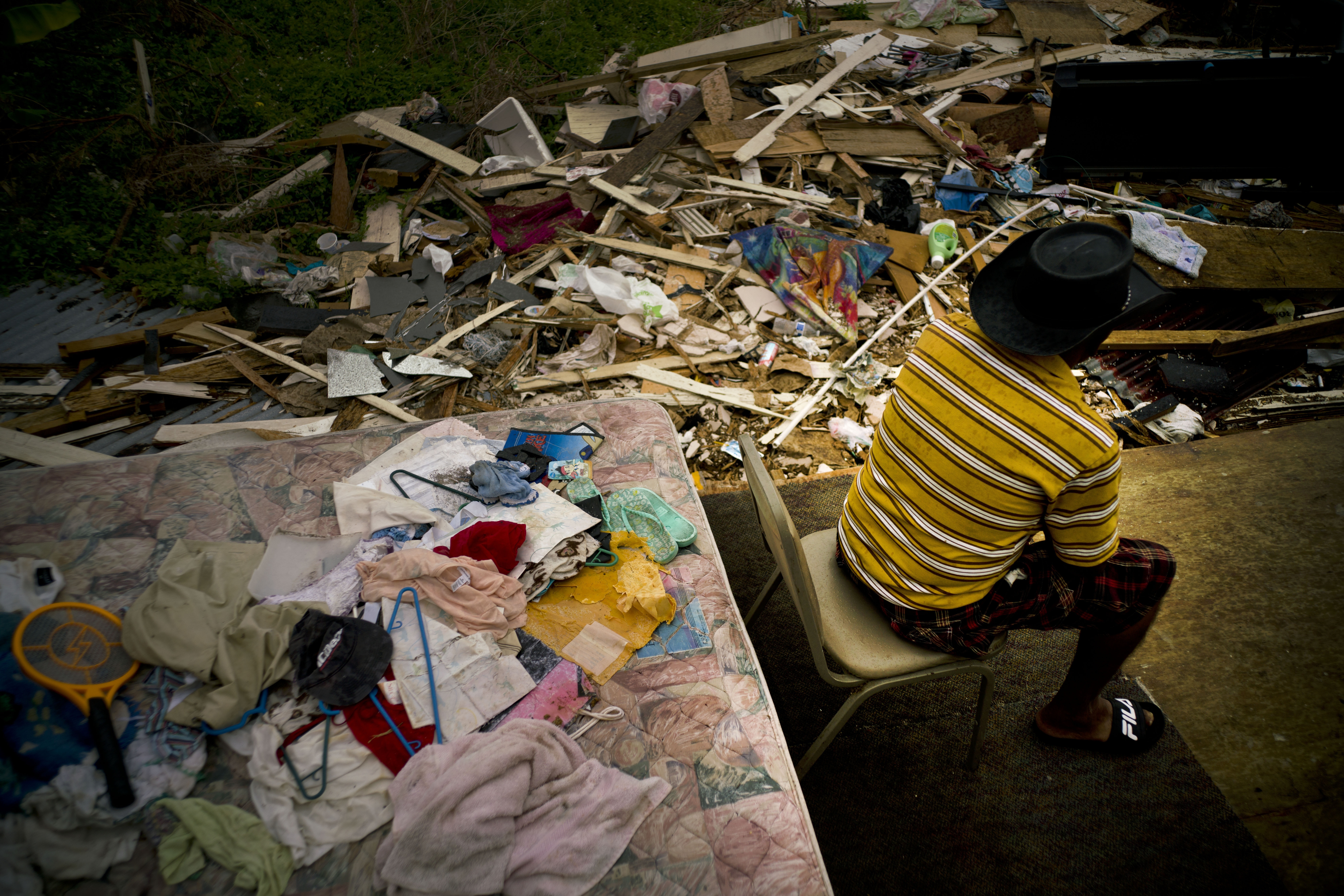 The effect of the constant braying about "fake news" by President Donald Trump is working. People no longer believe what they're told or even what they see in the coverage of the effects of the devastation in Puerto Rico.
CBS News' David Begnaud has been in the territory for three weeks. For three weeks, he's been telling Americans the real story. For three weeks, many Americans have been tuning him and other journalists out and taking their direction from early morning tweets from the Oval Office.
House @SpeakerRyan will lead a delegation to hurricane- ravaged Puerto Rico today, @DavidBegnaud reports. pic.twitter.com/yaQq6P0bOd

— CBS This Morning (@CBSThisMorning) October 13, 2017
Russel L. Honore, whom Begnaud mentioned, was the hero of Hurricane Katrina in New Orleans. He provided leadership when Washington wouldn't or couldn't, moving into the city and creating order out of chaos.
There may be no better expert on hurricane relief than Honore.
"I am convinced @POTUS don't want people eating vienna sausage & skittles…& I think he's gonna be totally pissed off": @ltgrusselhonore pic.twitter.com/DIBguUuzBX

— David Begnaud (@DavidBegnaud) October 13, 2017
In the Boston Globe this morning, David Abel provided a behind-the-scenes look at some of that paper's coverage of Puerto Rico.
As President Trump Thursday suggested that he might pull the military and other federal agencies out of Puerto Rico — even though most residents still lack electricity, running water, and phone service — one scene stands out from our reporting that reflects the needs that persist across the island.

Late one afternoon, as the hot sun began to set over Corozal, a small, hilly city near the island's center, we came upon clusters of people who had parked along the side of a road. That, alone, wasn't an uncommon sight, as we had become accustomed to finding lines of cars parked in strange places where there just happened to be a trace of a cellphone signal.

But this was different. These people — all of them American citizens — had come for water. There were no military trucks or soldiers handing out bottles. Instead, they were using whatever they could to tap into an underground stream, then catch the water that flowed from the hills.

Some brought PVC pipes and gutters, while others crawled into crevices with jugs. Some would use the water for drinking. Others needed it to flush toilets, wash dishes, and bathe. A few couldn't wait to get home for a shower, and they had relatives hold jury-rigged curtains so they could wash away the sweat right there.

"This is what we have to do," said Jose Rodriguez, 38, a truck driver who had just backed his pickup under a spout made from a plastic pipe that someone had placed in an opening in one of the hills. Water sprinkled from it into a 400-gallon tank on the back of his truck. He was bringing the water to his wife's aunt, who was too sick to come for herself.
In an editorial today, the New York Times said, "rather than facing up to a humanitarian crisis and the sufferings of fellow Americans, Mr. Trump prefers to belittle Puerto Rico and question its entitlement to recovery help. His compulsive need to shame people can only boomerang in this case and shame Mr. Trump in any pretense that he is up to the job."
Even the New York Post — a Rupert Murdoch newspaper — confirmed the humanitarian crisis underway in Puerto Rico. Its reporters spent three days there and found only one instance of federal assistance.
After promising help to Puerto Rico during his trip to the region, the president took to Twitter to dismiss the evidence provided by news organizations as "fake news."
"The whiplash of Trump's response here can't be chalked up to impulsivity or forgetfulness," Slate's Katy Waldman writes today. "The president is luxuriating in his power both to save lives and condemn them. Like an emperor deliberating over whether to give the gladiator lying prone before him a thumbs up or a thumbs down, Trump is making a show of his sway over others' fates, his unique power to render or withhold support from the desperate and helpless."
"I would then again say, 'What is enough?' What is the right amount to satisfy whoever says we're not doing enough," countered Rep. Scott Perry, R-Pennsylvania, on CNN. "It's regrettable and it's sad for those people but there only is physically, humanly possible so much that any nation could do in the wake of devastation."
"I lived through it myself, a victim of floods on numerous occasions, had to clean it up, and I will tell you, nobody came to help us, we handled it ourselves."
The death toll in Puerto Rico is now up to 45.
The territory is on its own. The least the rest of us can do is watch the suffering news organizations are documenting.
It's not fake.