The sandbag production operation opened this morning in Fargo as the Red River flood begins its assault on the Fargo/Moorhead region. We hear a lot about the river's status in terms of "feet" and "flood stage," and "major flood stage."
It's hard to get a picture of what any of those terms mean. Here's an example, using the section of Moorhead I helped in during the epic NewsCut coverage of 2009 (if you want to know what it feels like to fight a flood from the perspective of a few families, go here and scroll to the bottom)
Here's the topography we're dealing with. We're standing at the edge of the Red River, still within its banks. At this point, the river's "stage" is about 12 feet. When it comes over the banks here (and it's generally three feet or so below river's edge), it's at about 16 feet. Flood stage is 18 feet, which doesn't present much of a problem, despite the crisis-sound of the description.
As of today, the Red River is at 15 feet.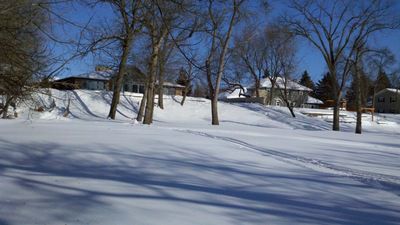 Here's the view from the top of the hill. Use the trees as a reference.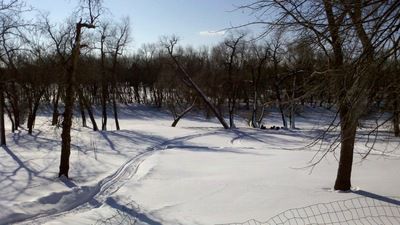 Here's flood stage — 18 feet. (File photo/Donna Morse).
Here's 24 feet.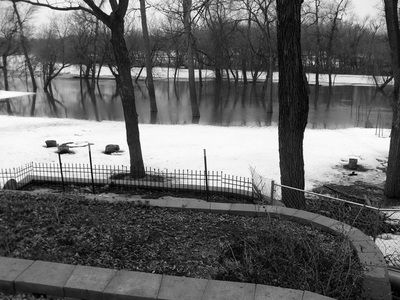 About 29 feet, give or take. The water climbs the hill toward the houses. (File photo/Donna Morse)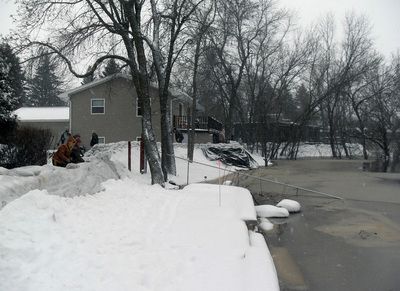 38 or 39 feet. The fluorescent mark indicates the 41 foot mark, which, as it turned out, was the crest of the record-setting flood in 2009. About 39 feet.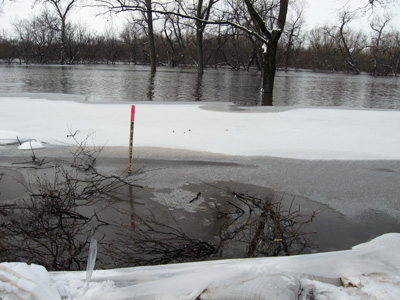 Closing in on 40 feet. About 2 or 3 feet over the top of the hill you saw in the above picture.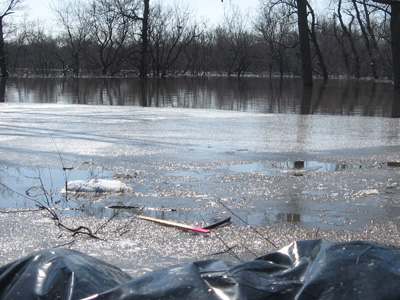 And, finally, 41 feet.
Most of the people in this neighborhood aren't worrying about flooding this year. With only a couple of exceptions, they and their houses are gone.
(All photos via MPR unless otherwise noted)