Real pros say all the right things at the right time, but there's no getting around the fact that having your show canceled and shown the door after 36 years is rough on any person with a beating heart.
Neal Conan finished the last Talk of the Nation show on NPR today and colleagues snapped pictures of him as he emerged. The faces on some of his colleagues reaffirms: the working world is a rough and often sad place.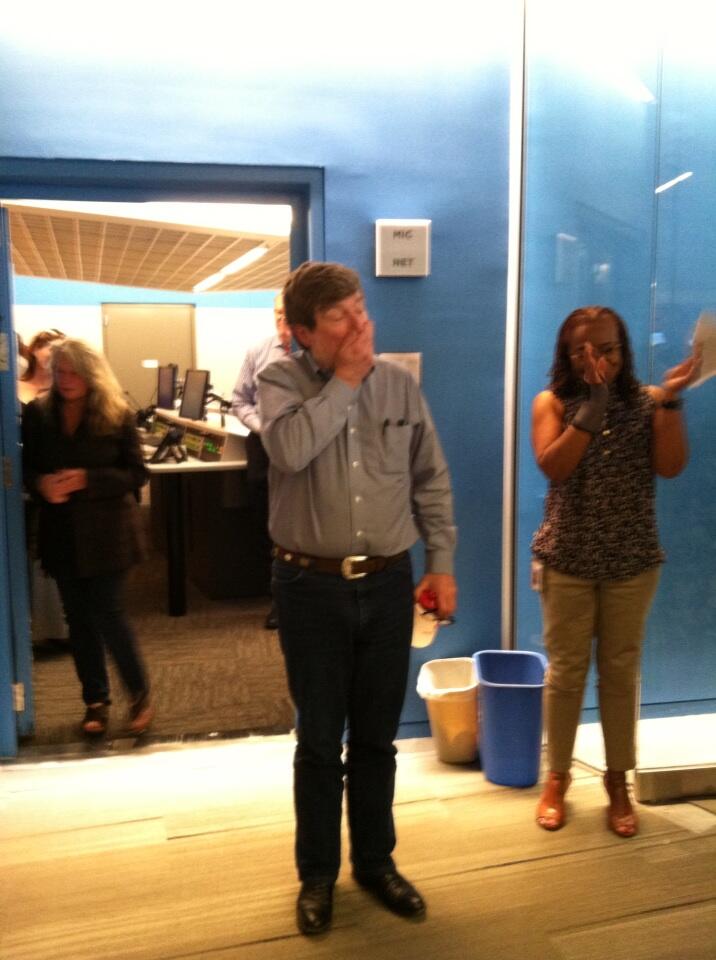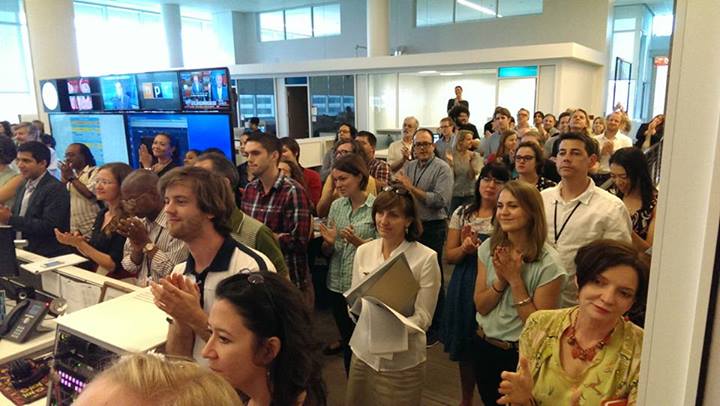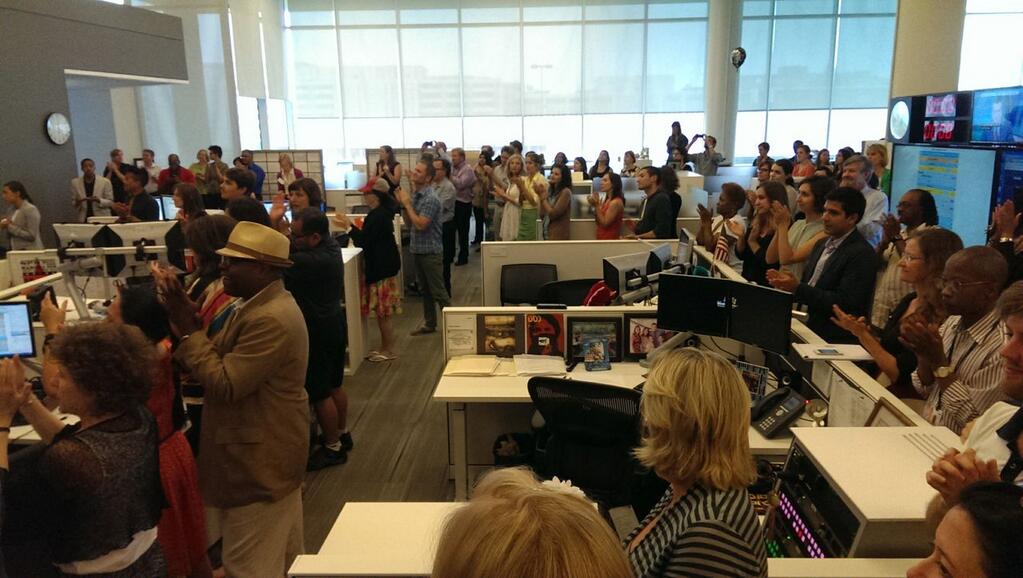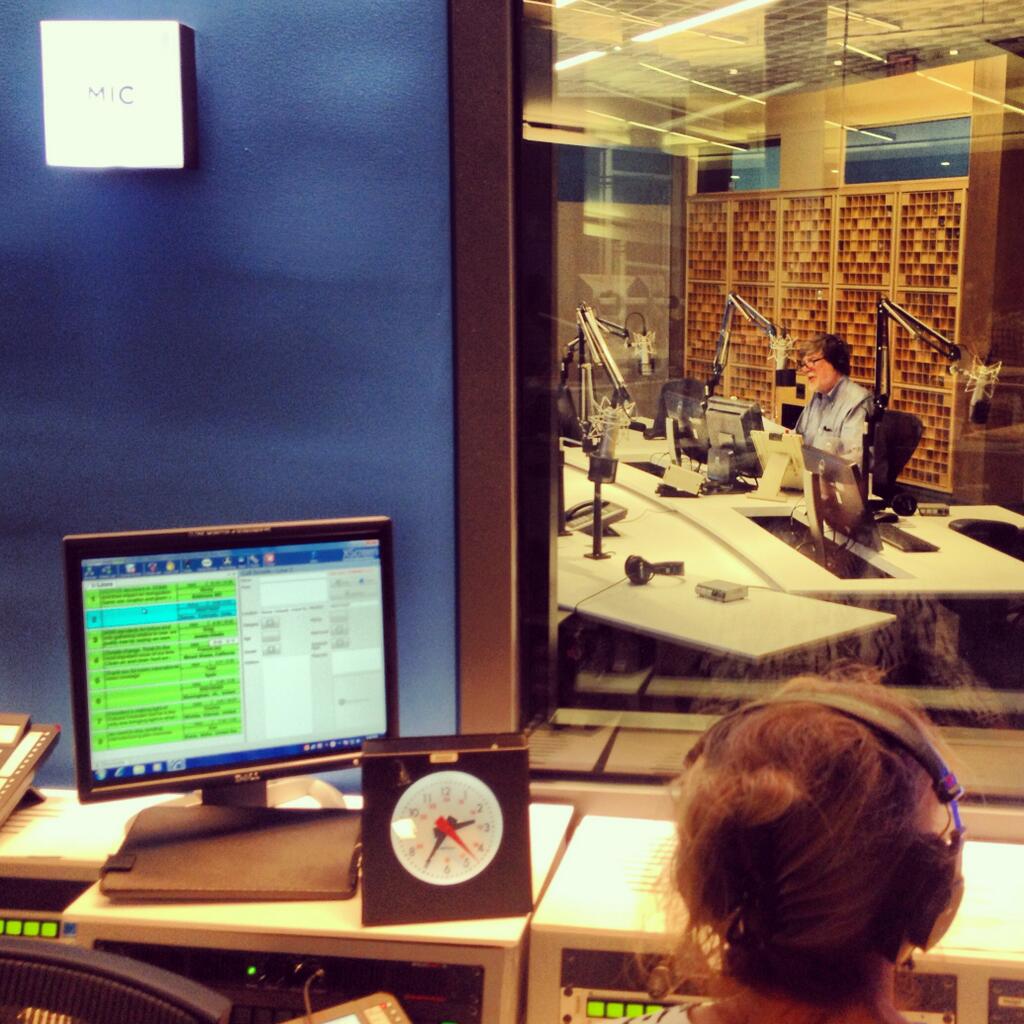 Here's the final sign-off, with demands of public radio people left behind.