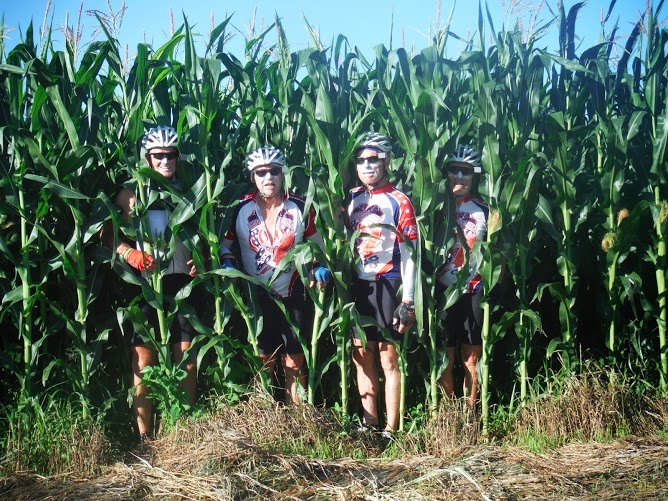 Five men, all over 60 years old, have a good excuse to stop riding their bikes now. They've already reached the $50,000 goal they set at the beginning of their bike ride across America to raise money for the Wounded Warrior Project.
They're not stopping, however.
With $25,000 in donations already registered — and the goal raised to $120,000 — the five men left Mankato this morning with a plan to reach Rochester by nightfall. They should have no trouble. Their ride from Worthington yesterday was 102 miles, the longest of their two-month trek from Oregon to New Hampshire. Rochester is only 97 miles.
"We started thinking $25,000. Then we jumped to $50,000, and then we raised it to $100,000 and now we adjusted the goal to $120,000," rider Pat Cavanaugh told the Worthington Daily Globe.
The original plan called for six riders, but one broke a hip just before the start of the journey. They settled on Wounded Warrior for the benefit of their bucket-list trip because the needs of returning, wounded veterans — physically and emotionally — is a cause that liberals and conservatives can agree on, they said.
The group visited Camp Pendleton Marine base in California before heading east and have visited veterans' hospitals and clinics along the trip. The riders give themselves a day off every week-and-a-half.
"I was not able to serve, but the connections we've established with those who have has been so very special to us," rider Tom Nelson, 66, said.
They're averaging more than 75 miles a day. The group hopes to make it to La Crosse, Wis., on Tuesday and stop at the Atlantic Ocean on Aug. 12.