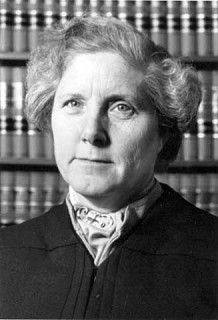 It's a shame so much attention in Minnesota is being paid to a royal baby because it risks missing the passing of a true legend in the state.
Rosalie Wahl, first woman on the Minnesota Supreme Court, died this morning. She was regarded as the "founding mother" of female attorneys in the state.
She could've easily been the first woman to sit on the U.S. Supreme Court. In fact, in an article prior to Sandra Day O'Connor's appointment by President Reagan, the New York Times listed Wahl as a strong possibility.
Related: Portait is a tribute to Rosalie Wahl