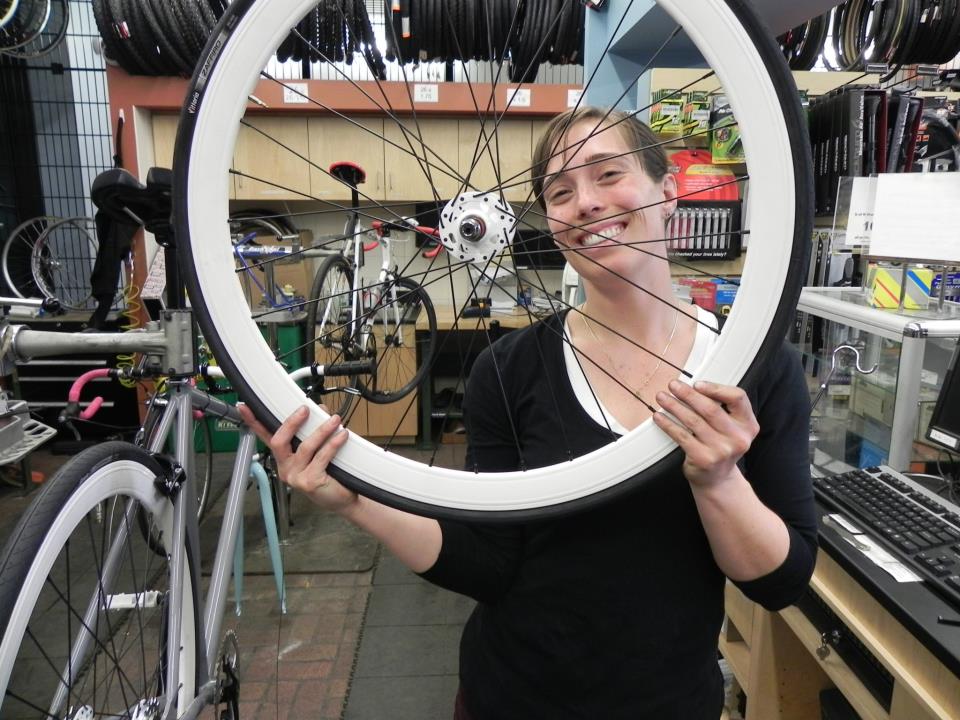 Nothing brings out the good like a bad break.
Shaina Briscoe, a volunteer at The Current, a grant administrator for the McKnight Foundation, and a pretty well-known person in the Minneapolis bike community, was badly hurt last Saturday when she collided with a car while racing in downtown Minneapolis.
She's been in a coma at Hennepin County Medical Center ever since and may be for weeks.
Her father reports on her Caring Bridge site that there's been a steady stream of visitors, some with their own stories of surviving traumatic brain injuries, offering encouraging words.
There's not much you can do when someone is in a coma other than wait. And bike.
So last night, about 100 of her friends gathered at Gold Medal Park in Minneapolis…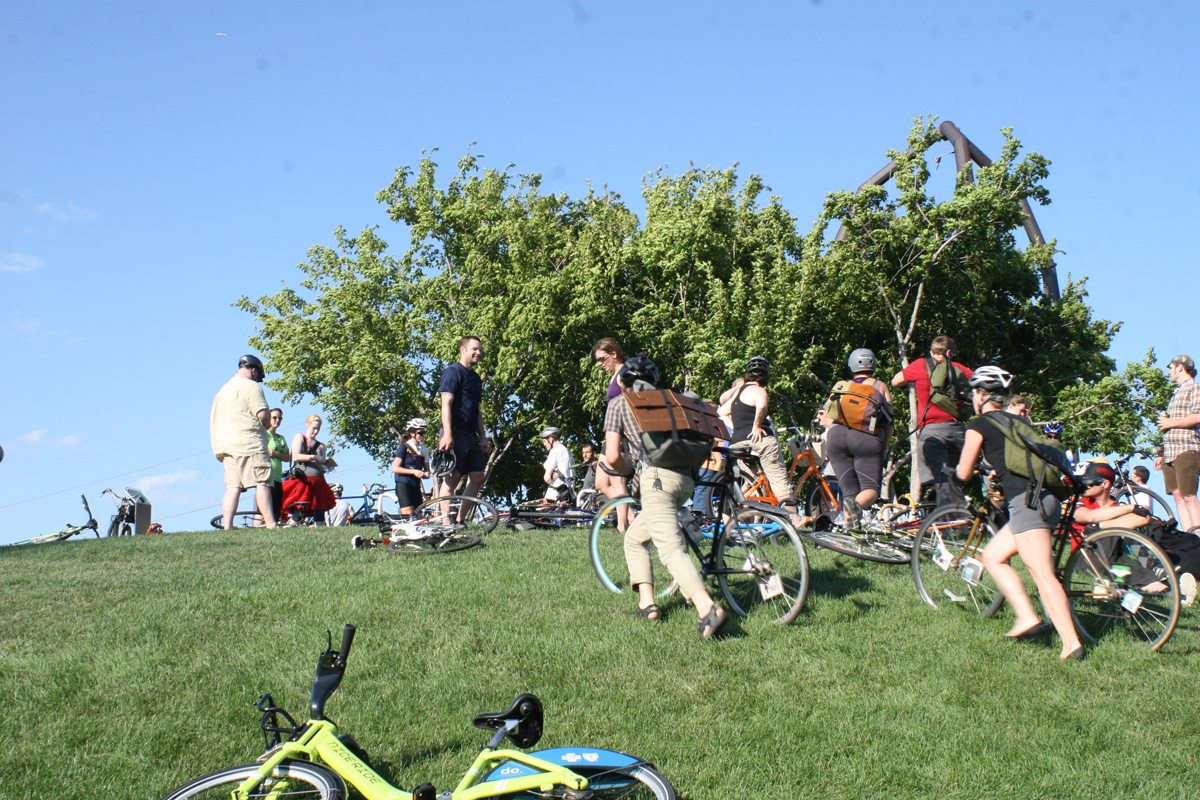 … and rode in her honor…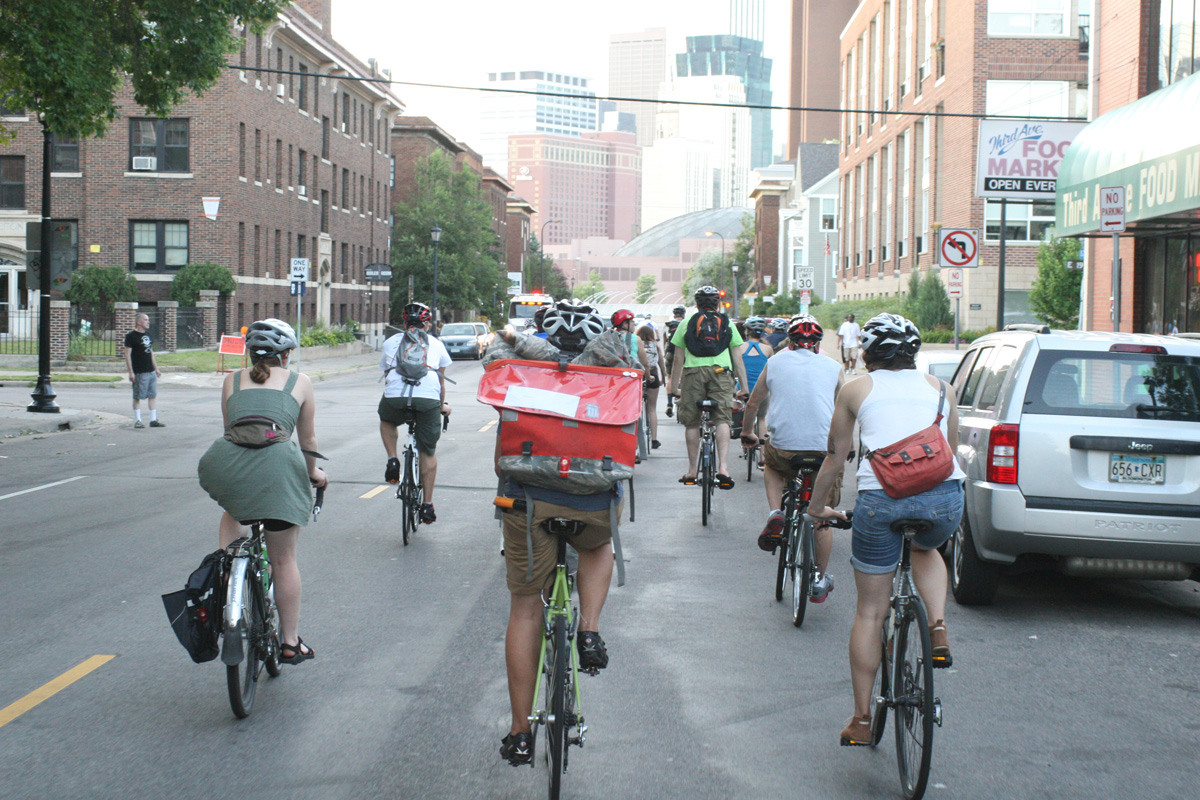 … stopping at the Minneapolis Institute of Arts to make cards…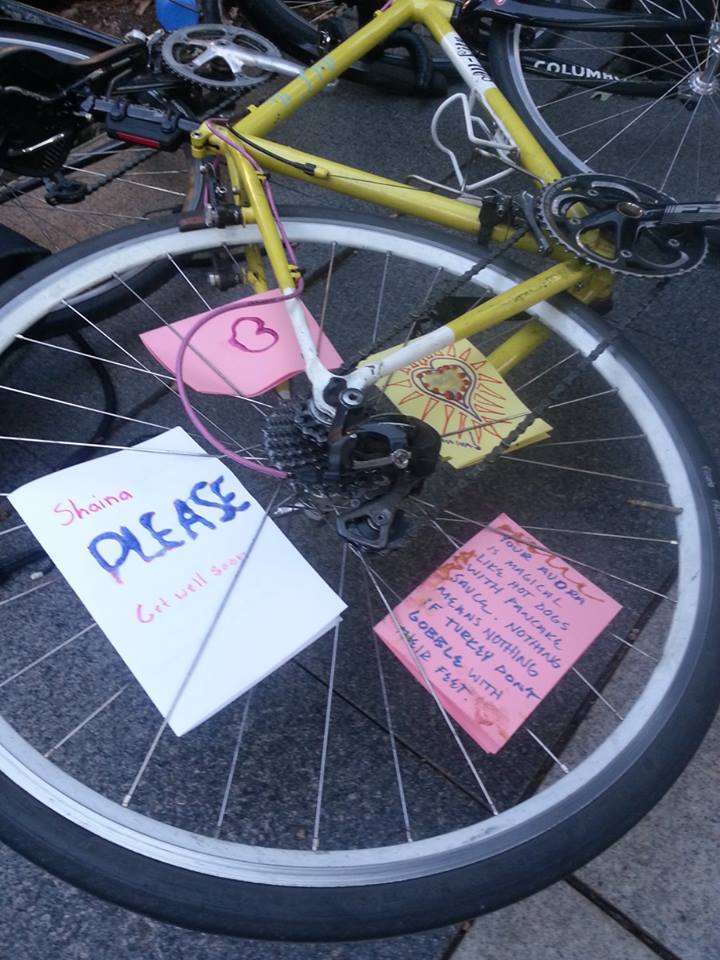 And on to HCMC.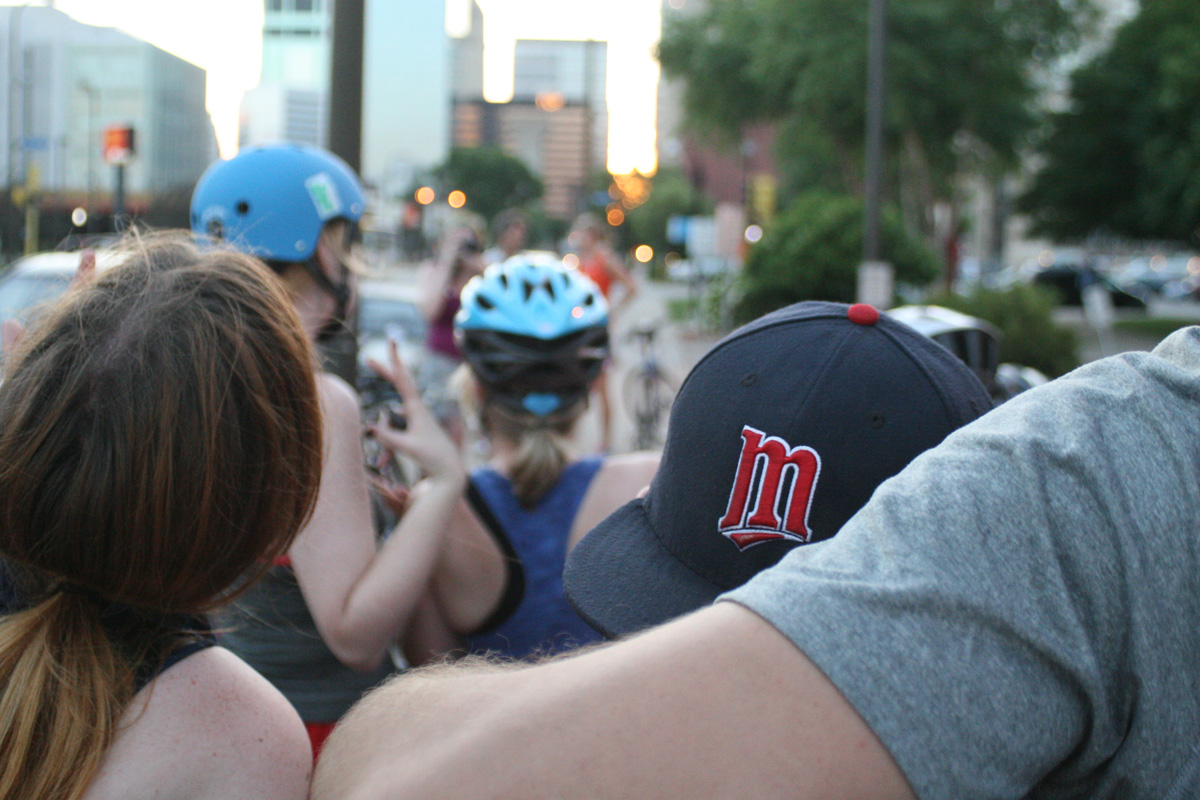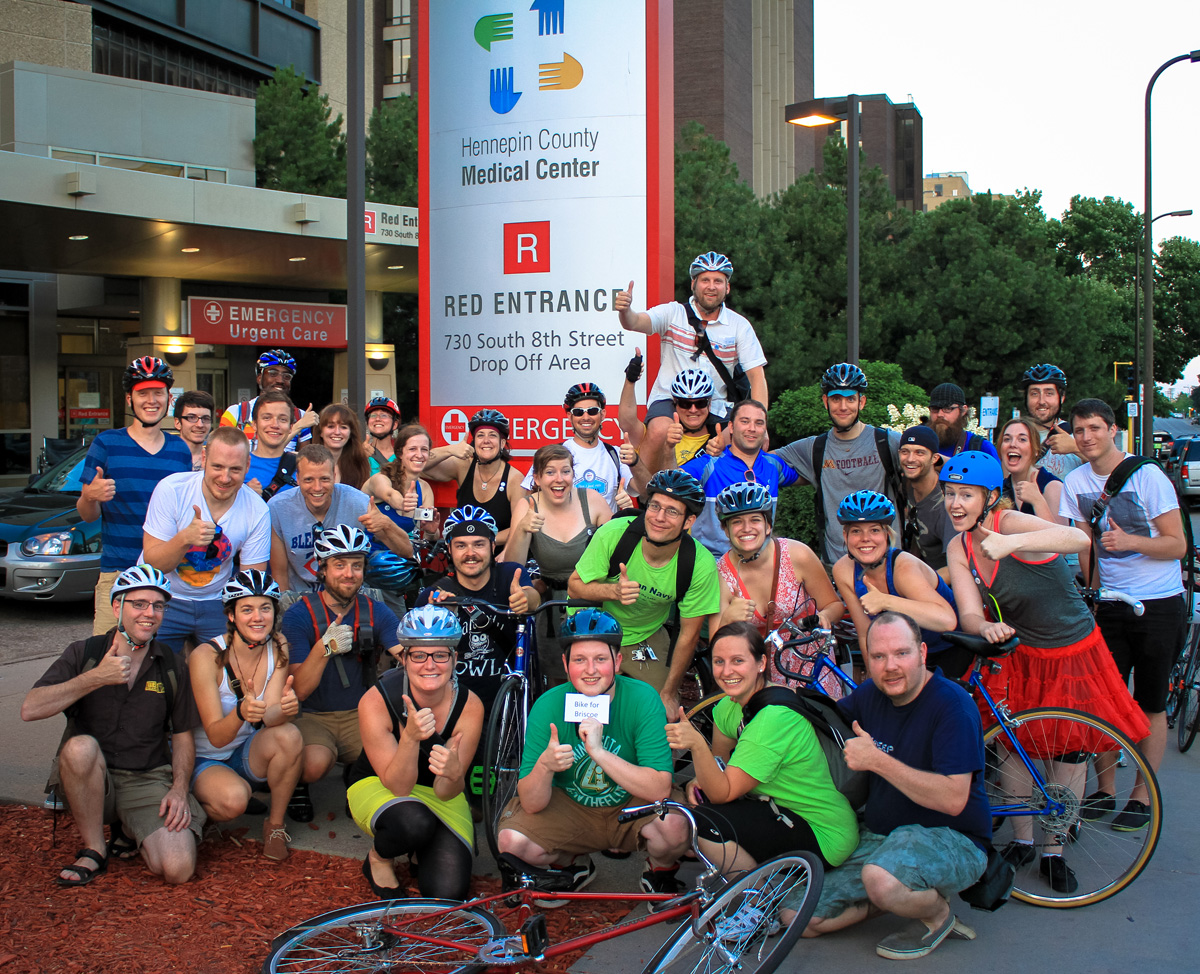 The group started a fundraising campaign this week to help defray some of her medical expenses. They set a $7,500 goal and blew through that, raised it to $10,000 and blew through that, too.
"The Current's bit on Shaina, the fundraiser, the buttons, the bike build, the ride today, the stream of visitors to the ICU, the gifts, the food, the caring for her house…I know that you're celebrating Shaina, but please also understand that Shaina is only half of this equation. Seriously, you're gathering around her & doing these things because of how special YOU are," her father, David, wrote on Shaina's Caring Bridge site.
(h/t: Matt Perkins, Mark Woker, Katherine Brandt)