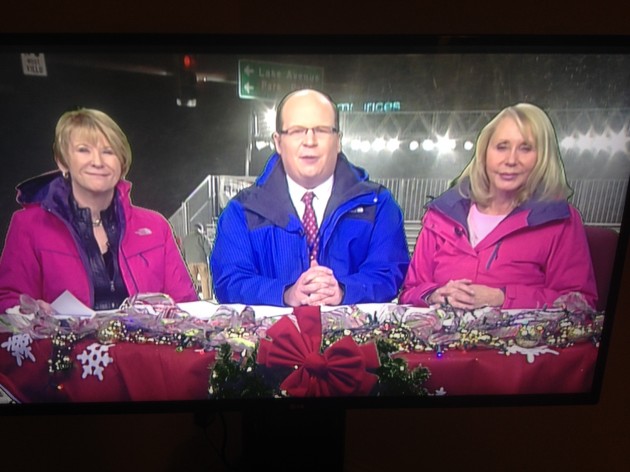 If The Daily Show can do it, perhaps there's no reason why anchors at a Duluth TV station can't fake the news by standing in front of a "green screen" and pretending to be somewhere they're not.
At the Christmas City of the North parade in Duluth, Northland News Center anchors Michelle Lee, Kevin Jacobson and Barbara Reyelts bundled up in parkas to cover the parade live. The better to withstand the near-zero windchills.
But they weren't actually at the parade, Mix 108 Radio reports, they were in the studio.
Few commenters on Facebook saw it as an ethical issue. Just a failure of Minnesota to be Minnesota.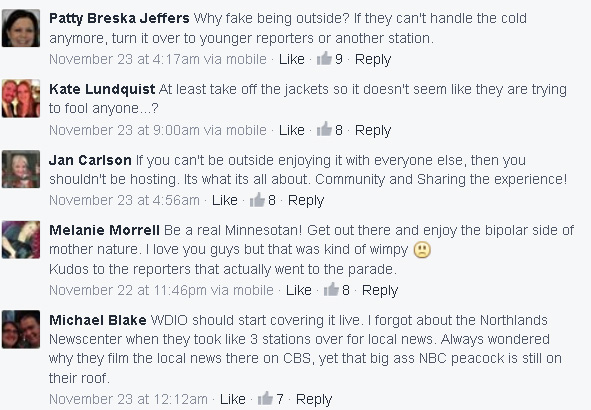 (h/t: Aaron J. Brown)