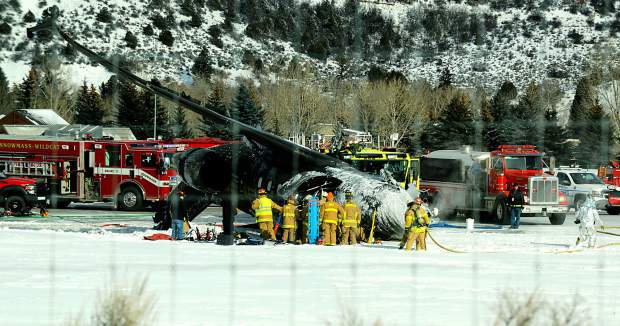 A private jet crashed while attempting a second landing in Aspen this afternoon, at least one of the three people on the plane died.
The aircraft was a private Canadair CL-600-2B16 Challenger 601-3R from Mexico. It was making a stop in Aspen and was to return to Mexico this evening.
Comedian Kevin Nealon tweeted: "Horrible plane crash here at Aspen airport. Exploded into flames as it was landing. I think it was a private jet."
Aspen is one of the least-favorite airports for many airline pilots.
Normally, planes land against the wind, which makes their groundspeed slower. But windspeed was changing rapidly in Aspen with gusts as high as 25 knots (28 mph), a condition which makes it more difficult for planes to slow down for landing. The wind was out of the northwest, but flights at Aspen were landing to the southeast.
The controllers realized the conditions required changing runways halting landing operations, but they wanted to get three planes that were already on approach on the ground first.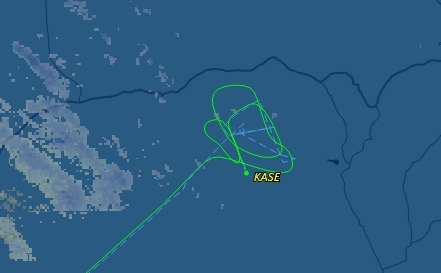 Wind conditions were worsening quickly. Several pilots had reported wind shear on approach. About 15 minutes before the pilot's first landing attempt, another pilot had reported picking up 5 knots of speed in the gusty conditions. Eight minutes before the attempt, another pilot reported he lost 10 knots of speed while landing. And two minutes before the first landing attempt, a third pilot reported he gained 12 knots, and, finally, one minute before the landing attempt a fourth pilot reported gaining 20 knots of speed, after maneuvering to try to lose altitude.
Thirty seconds after that information was relayed to the pilot of the doomed jet, the pilot announced he was aborting the landing, received instructions from ATC and attempted another landing. Typically, controllers would change the approach to a more favorable runway (the same one, but from a different direction), but there was no choice at this airport.
The pilot would have had to come from over the distant mountain shown in this image from the National Transportation Safety Board, which investigated a 2001 jet accident in which 18 people died.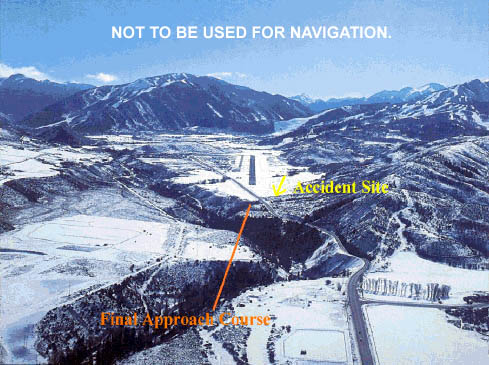 After being cleared to land on the second attempt, there was no further communication between the tower and the pilot.
Here's the final minutes of the flight (via LiveSTC.net). The tape has been "telescoped" from real time. The call sign of the plane is "five whiskey foxtrot."
Audio not found
Related: In Aspen, a Difficult, Unforgiving Runway (Los Angeles Times) (h/t: Bill Catlin)
Landmark Accidents: Aspen Arrival (Aviation Safety)
Difficult Approach: Flying the LOC DME Rwy 15 into Aspen, Colorado (Boldmethod). (h/t: Joshua Wyatt)
[Update 4/25/17] – The NTSB investigation has been completed. Here's the full report. The cause was listed as "The flight crew's failure to maintain airplane control during landing following an unstabilized approach. Contributing to the accident were the flight crew's decision to land with a tailwind above the airplane's operating limitations and their failure not to conduct a go-around when the approach became unstabilized